I'm a bit obsessed with pork at the moment, cooking it at every opportunity. Pork belly, pork dumplings, pork chops and tonight I made pork meatballs. They were incredible. I served them on a bed of fried cabbage and boiled green beans with melted butter.
Meal ideas:
Fried cabbage and meatballs
Meatball casserole with sour cream, broccoli and grated cheese
Meatballs and roast veg
Zughetti and meatballs with a tomato based sauce
Cauliflower egg fried rice and pork meatballs
Meatballs and sauerkraut
Ingredients:
500g pork mince
1 egg
1 tsp. garlic (or 2 finely chopped garlic cloves)
2 tsp. salt
1.5 tsp. ginger powder
finely chopped chives (as much you have/want)
1/4 cup pecan flour
3 Tbsp. powdered/grated parmesan cheese
1 tsp black pepper
1 tsp chilli flakes
pecan oil/olive oil/lard for frying
Combine the ingredients in a large bowl and mix well. Roll the meat mixture into small balls.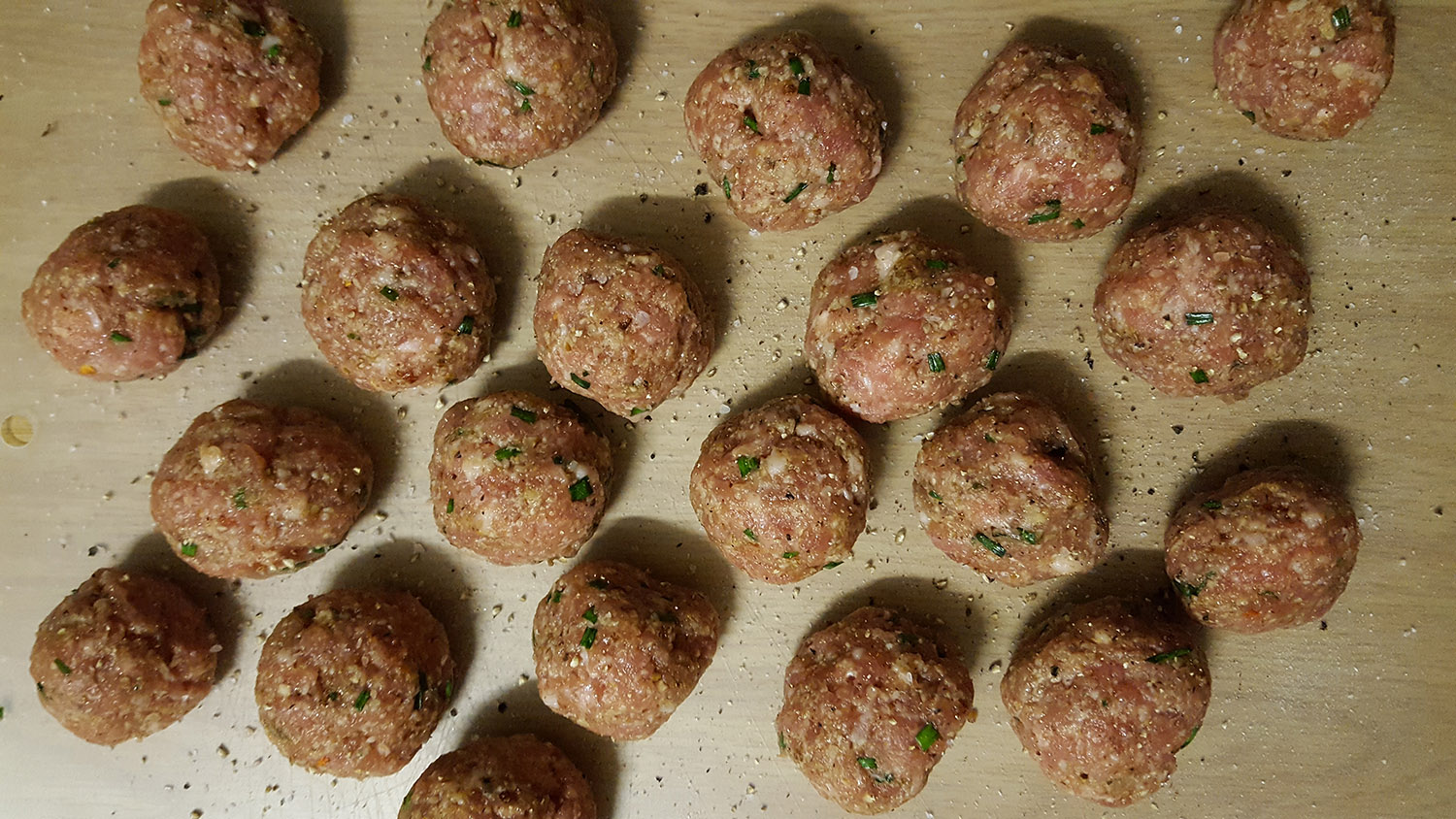 In a skillet, non stick frying pan, or electric frying pan, heat the oil and fry the meatballs carefully until they are browned. I used pecan oil because the flavours work very well together. Move them into a casserole dish and bake at 180C/350F for 10 - 20 minutes depending on the size of your meatballs. Cut one in half to make sure they are cooked.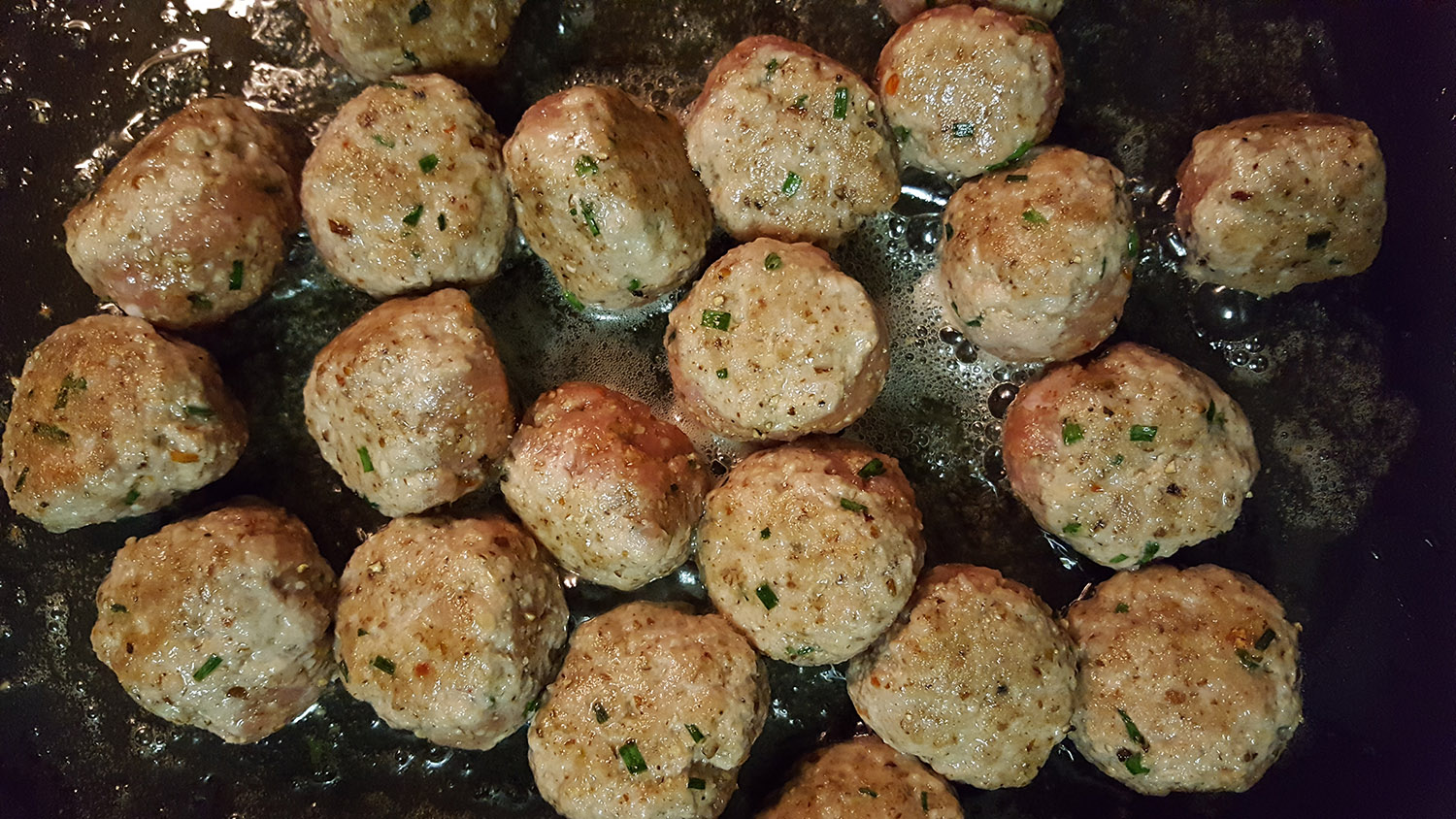 Tags:
Chives
Garlic
Ginger
Pork
Recipe
Meatballs
Dinner
Pecan