The holidays are traditionally a difficult time to stay on any diet. Last year I was a bit concerned about being able to do keto over christmas because of all the carbs and desserts and traditional holidays foods I would be missing out on. But I am keto for life, so the only real solution is to make my own new traditions. Pumpkin pie is an amazing traditional dessert that is so easy to "keto".
This pie was the by-product of me trying to recreate old favourites in a low carb way. It's more of a cheesecake but the flavours go together brilliantly, and all my non-keto family absolutely loved it. It freezes well and my parents were eating this for weeks after the holidays.
The fresh pumpkin I buy is 4.7g NET carbs per 100g, so the macros I have for this are based on that. I would highly recommend you work out your own because I've seen a lot of variation in the listed carbs in pumpkin.
Ingredients:
Crust:
1 cup pecan flour
2/3 cup chopped pecans
1/3 cup butter (75g) - softened, not melted
1 tsp. pumpkin spice
pinch of salt
1 Tbsp. powdered erythritol
Filling:
1 1/4 cup (500g/17.5 oz) cooked pumpkin, drained well and pureed
1 3/4 cup (400g/14 oz) cream cheese, softened
1 Tbsp. butter
2 tsp. pumpkin spice (add more if it needs it - taste it)
3 Tbsp. heavy cream
2 Tbsp. sour cream
3/4 cup powdered erythritol
Preheat your oven to 110C/230F
Chop your pecans into small to medium sized pieces. Combine the dry ingredients and mix well. Add the butter and mix until a "dough" forms.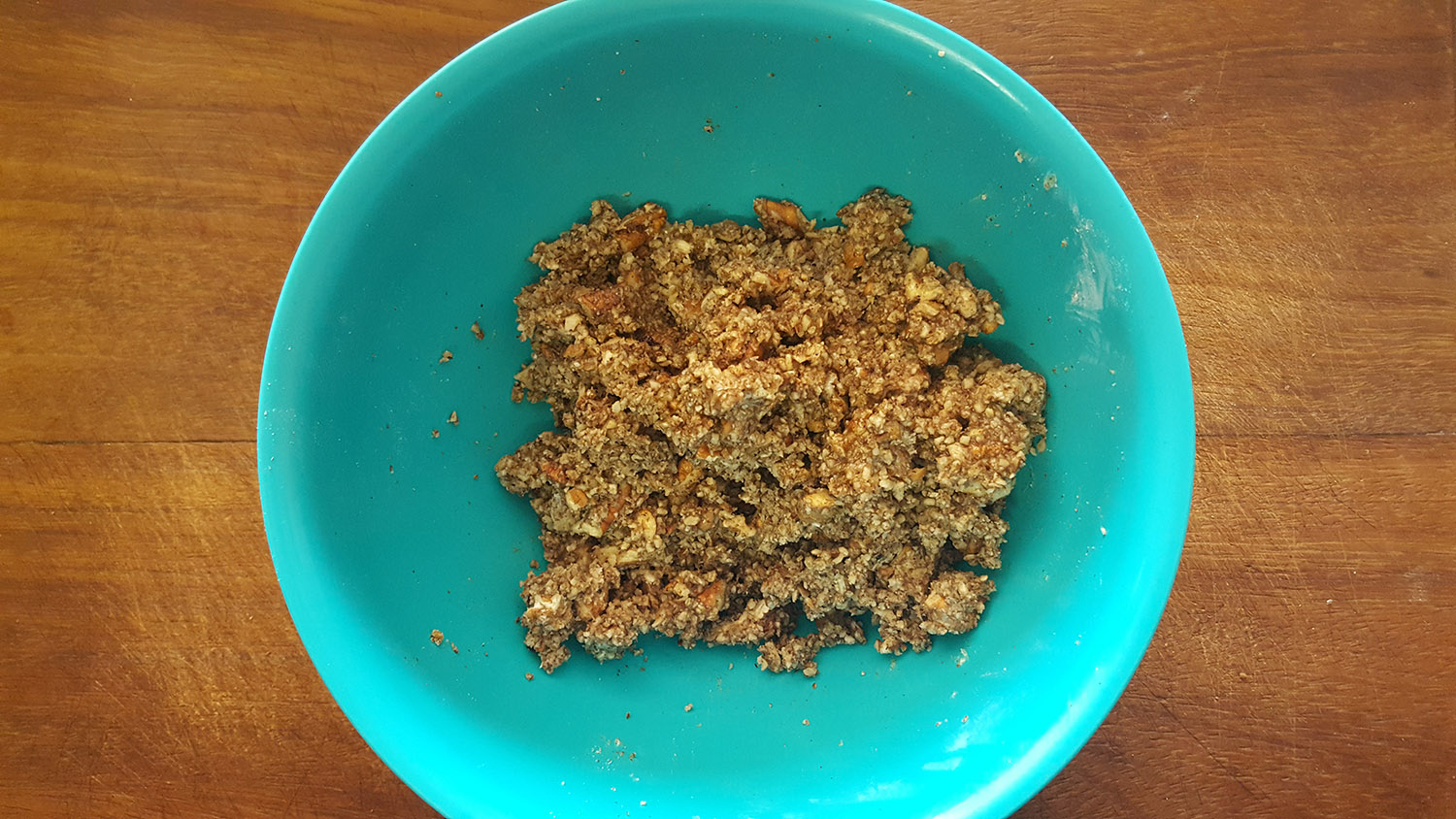 My pie dish is about 24 cm (9.5") in diameter. Using your hands, press the dough into the pie dish. If you want to use a smaller dish, it will work well but just readjust the macros.
In a larger dish, like what I am using, the base will be quite thin. That's fine but make sure there are no holes.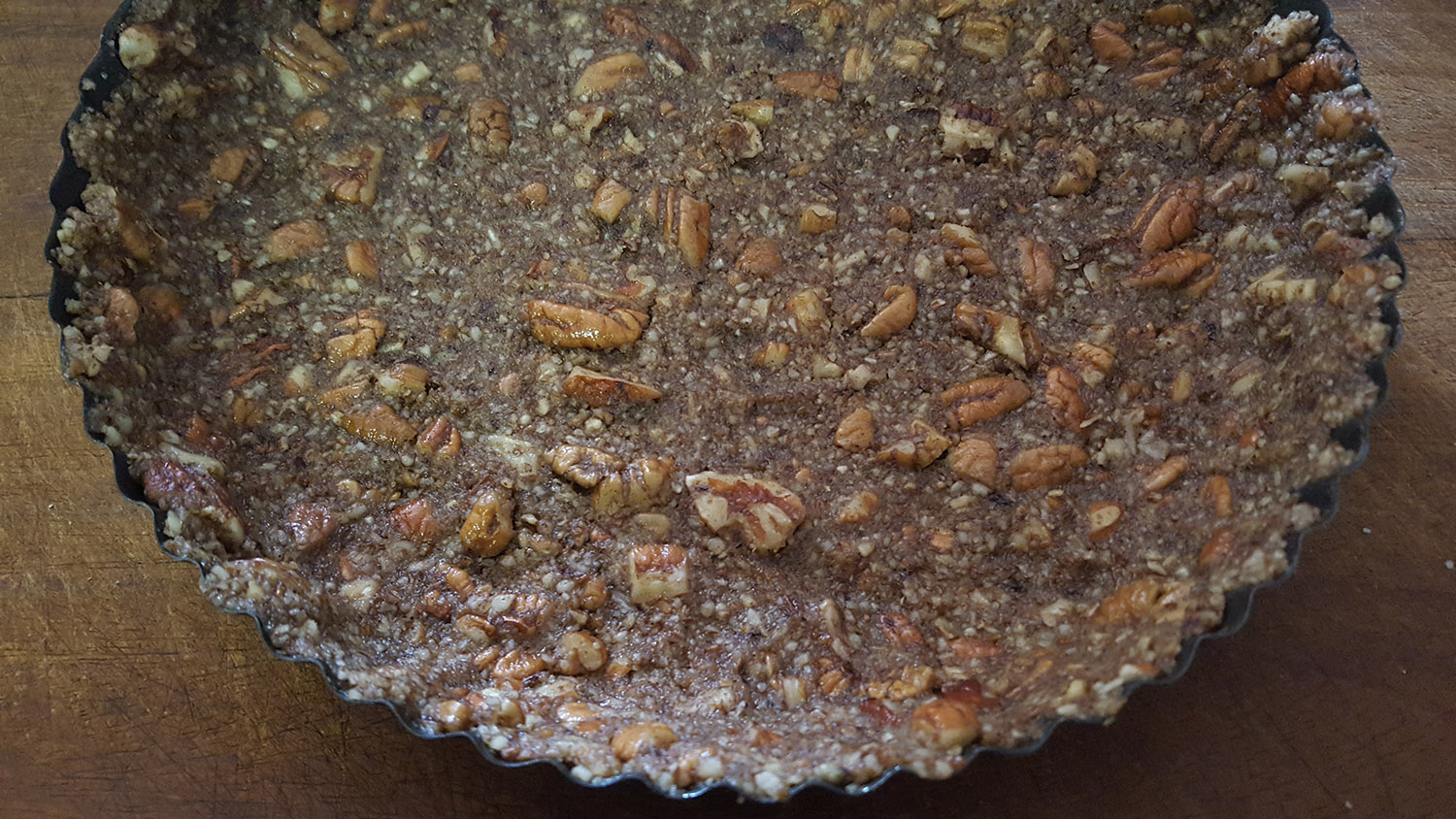 Bake the crust at 110C/230F for 10 minutes. Set it aside to cool.
Using an electric beater, mix all the filling ingredients together until smooth. Gently pour the mixture into the pie dish.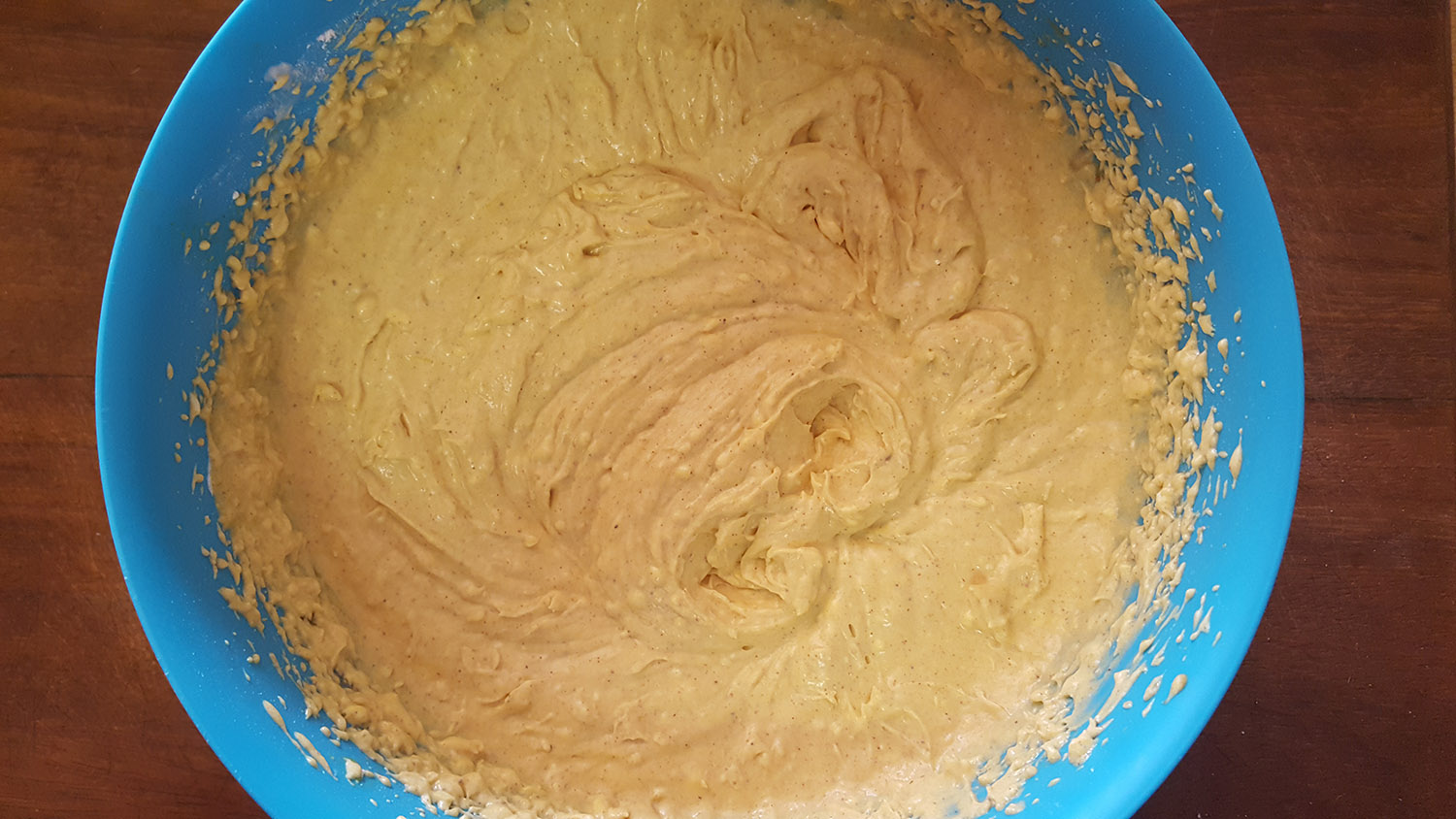 Garnish with some more pumpkin spice and a few whole pecans. Refrigerate until set. I would recommend making this a day in advance because it is a lot more firm after 24 hours in the fridge. My pie dish divides very easily into 12 slices but if you are even more frugal you could get as many as 15 servings out of this. This is quite high in carbs (5.4g/slice) and calories but it is definitely worth it as a keto dessert to roll out the next time you host family or friends or even all those people who tell you how much it must suck to be keto over the holidays.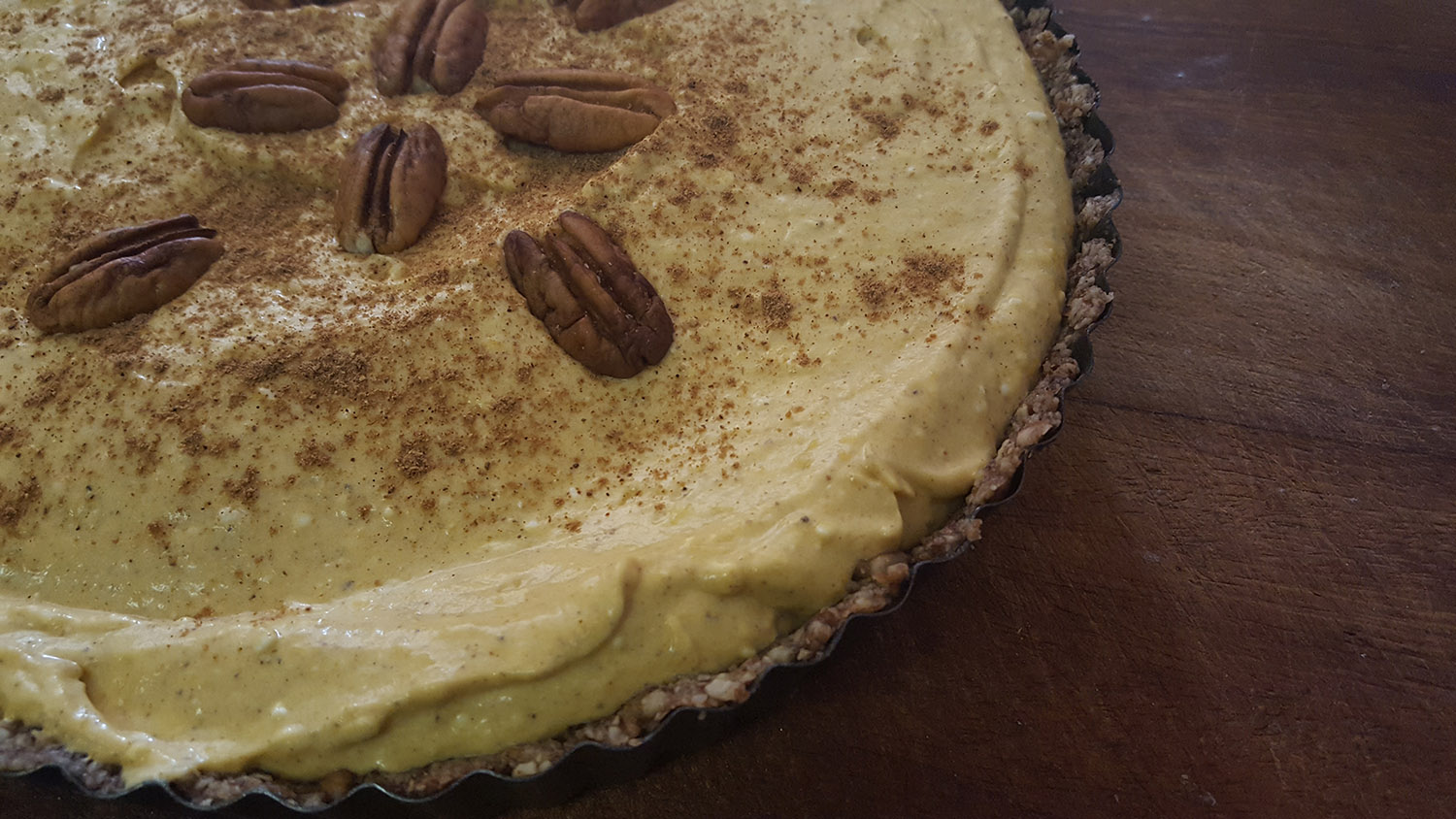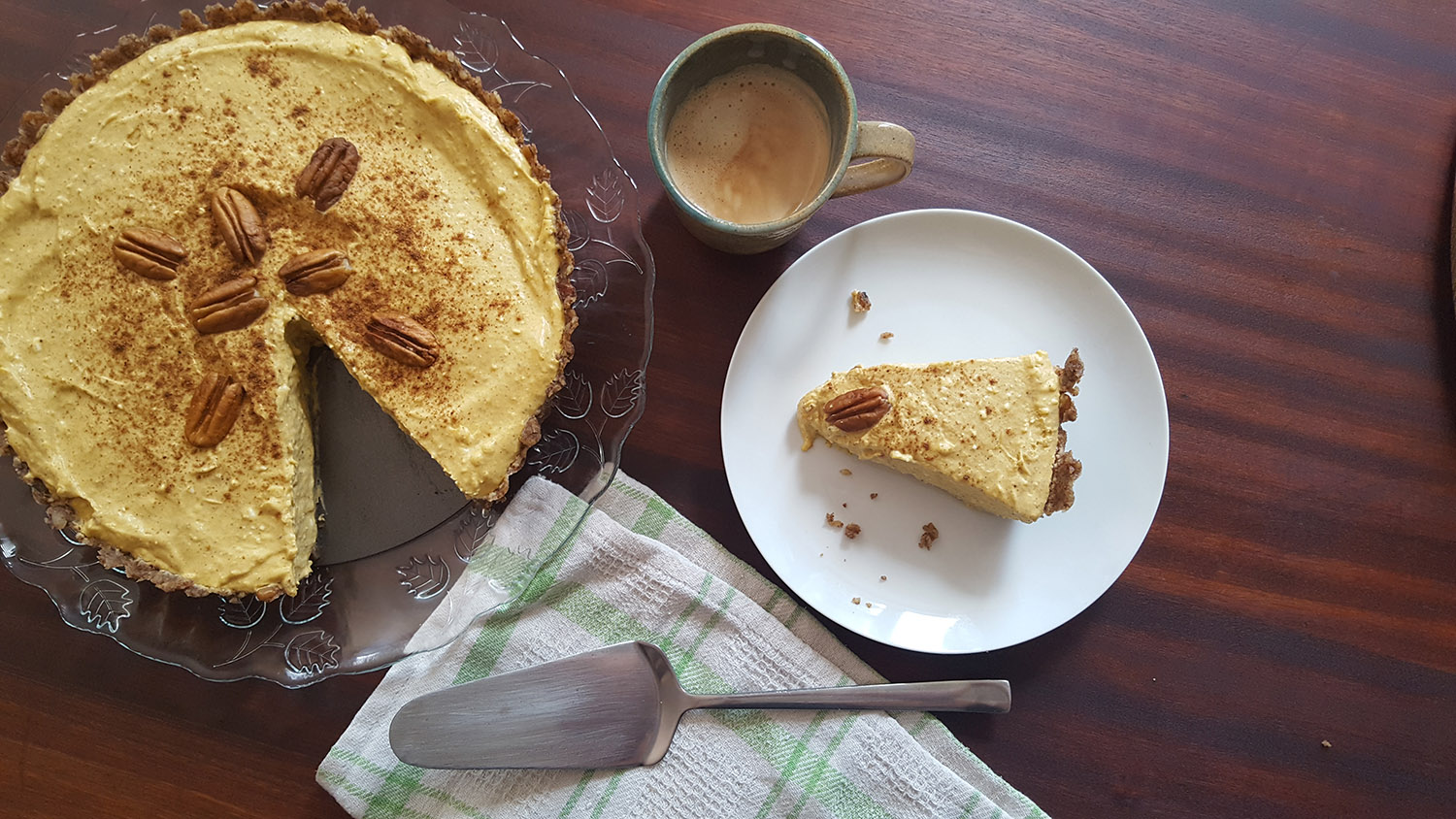 Approximate nutritional information per slice (assuming 12 slices):
Carbs: 5.4g
Fat: 29g
Protein: 6g
Calories: 305
Note: these macros are based on my ingredients, always calculate your own as nutritional values can differ from one brand to the next. 
Tags:
Cheesecake
Pecan
Spice
Sweet
Pumpkin
Pie
Holidays
Thanksgiving
Christmas