A lot of my recipes use pecan flour as the keto friendly flour replacement. I accidentally discovered this magical stuff last year when my friend started selling pecan oil. I was a bit sceptical at first because I was not previously a fan of pecans. Boy was I ever wrong. This flour bakes so well and, in my opinion, the flavour complements other flavours beautifully. It pairs really well with savoury flavours (meatballs etc.), spicy flavours (ginger, pumpkin spice etc.), and even chocolate.
It has roughly the same amount of carbs as almond flour but quite a lot less calories because it has half the fat. 

I will probably never go back to baking only with almond flour again. However if you prefer almond flour, or can't find pecan flour, you can substitute almond in all my recipes. Be aware that I haven't tried them with almond flour so I can't promise it will work as well. I personally find that pecan flour has better properties for baking than almond as it holds together a lot better.
Pecan flour can last months if you store it in the freezer. I also store my fresh nuts in the freezer and they last a lot longer.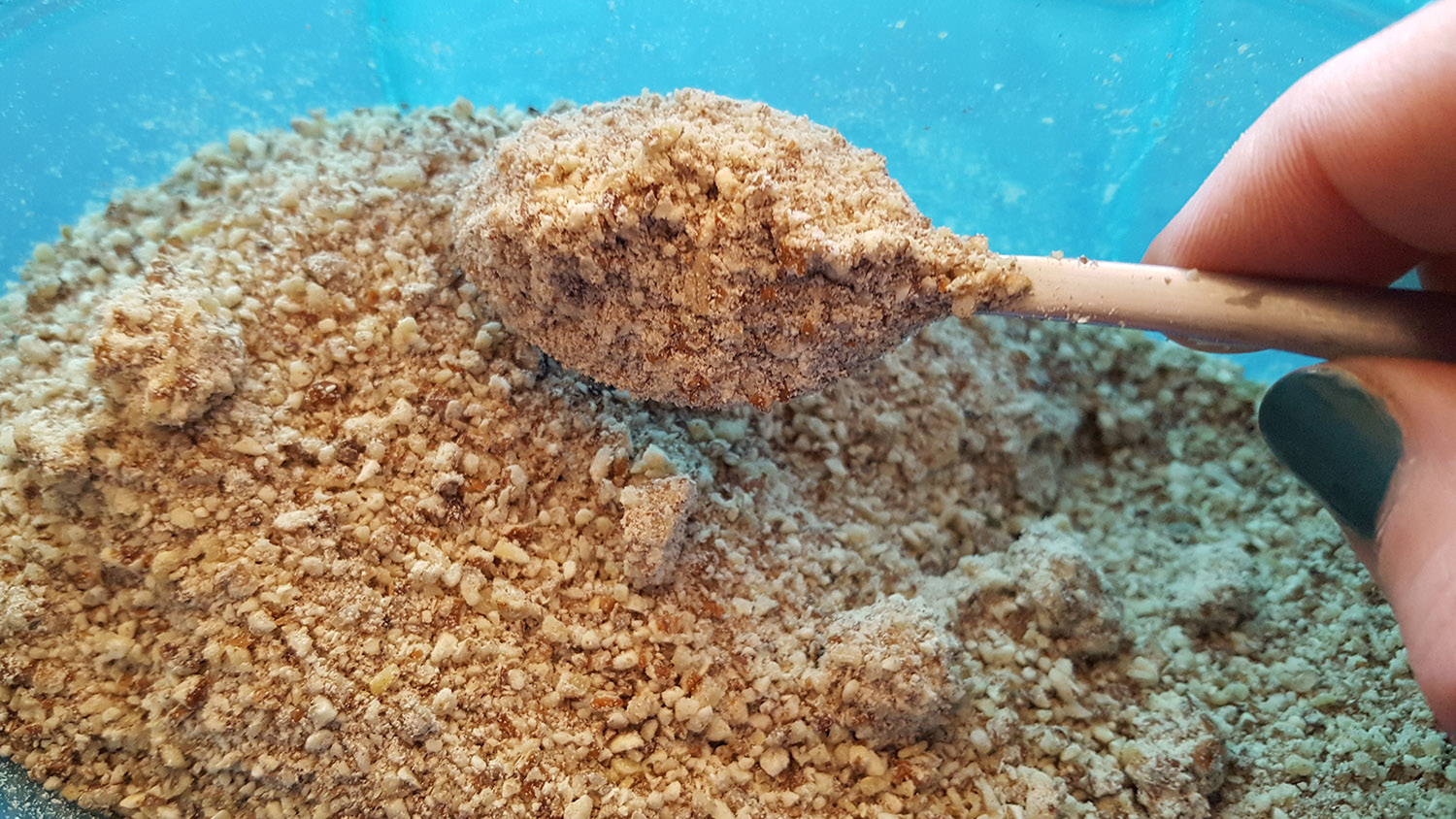 But where do I find it?
South Africa:
IKSA Brands
Isak Bisschoff - 0716998118
iksabrands@gmail.com
He also sells olives/olive oil and really amazing coffee
He is always at the Pretoria Banting Market, 1st Saturday of every month.
UK:
https://naturalchoice.co.uk/collections/pecan-nuts/products/copy-of-pecan-nuts-halves-1
US:
https://www.pecans.com/store/pecan-meal.html
http://www.kingarthurflour.com/shop/items/pecan-meal-16-oz
https://www.amazon.com/Pecan-Meal-Raw-8-oz/dp/B0001JXE6M
http://www.wellbees.com/pecan-flour.html
*If you have found this stuff anywhere else, please let me know and I will add it to my list. 
Tags:
Almond
Pecan
Recipe
Flour
Meal
Pecans
Nuts