I love pizza. Always have, probably always will. When I found out there was such a thing as keto pizza, I was the happiest diabetic ever. Skillet pizza, fathead pizza, cauliflower pizza, chicken crust pizza, meatza, so many variations. However, they all involve quite a lot of prep time. I wanted something that killed the craving and didn't take 3 hours of "is the dough supposed to look like this??"
Pizza bowls are easy to do, this took me 20 minutes to put together. If you prep it the night before it would make an epic lunch at work - all you need is a microwave. Whatever your pizza preference is, if you like anchovies on your pizza, asparagus, artichokes, spinach, avocado, bacon... it all works.
Suggestions for toppings:
Artichoke hearts
Spinach
Asparagus
Avocado
Chicken
Bacon
Salami
Ham
Biltong
Blue cheese
Pepperoni
Chorizo
Onions
Bell peppers
Ground beef/lamb/pork
Cherry tomatoes
Chilli
Rocket/Arugula
Grilled eggplant
For my pizza bowl I used:
Mushrooms
Olives
Anchovies
Pancetta
Goat's cheese feta
Things you will need:
Microwave
Pizza toppings of your choice
Grated cheese (I use gouda)
1 tsp. Butter
Frying pan
Combine your ingredients in a bowl. If anything needs frying or cooking, do that first. I fried my pancetta and my mushrooms in a bit of butter.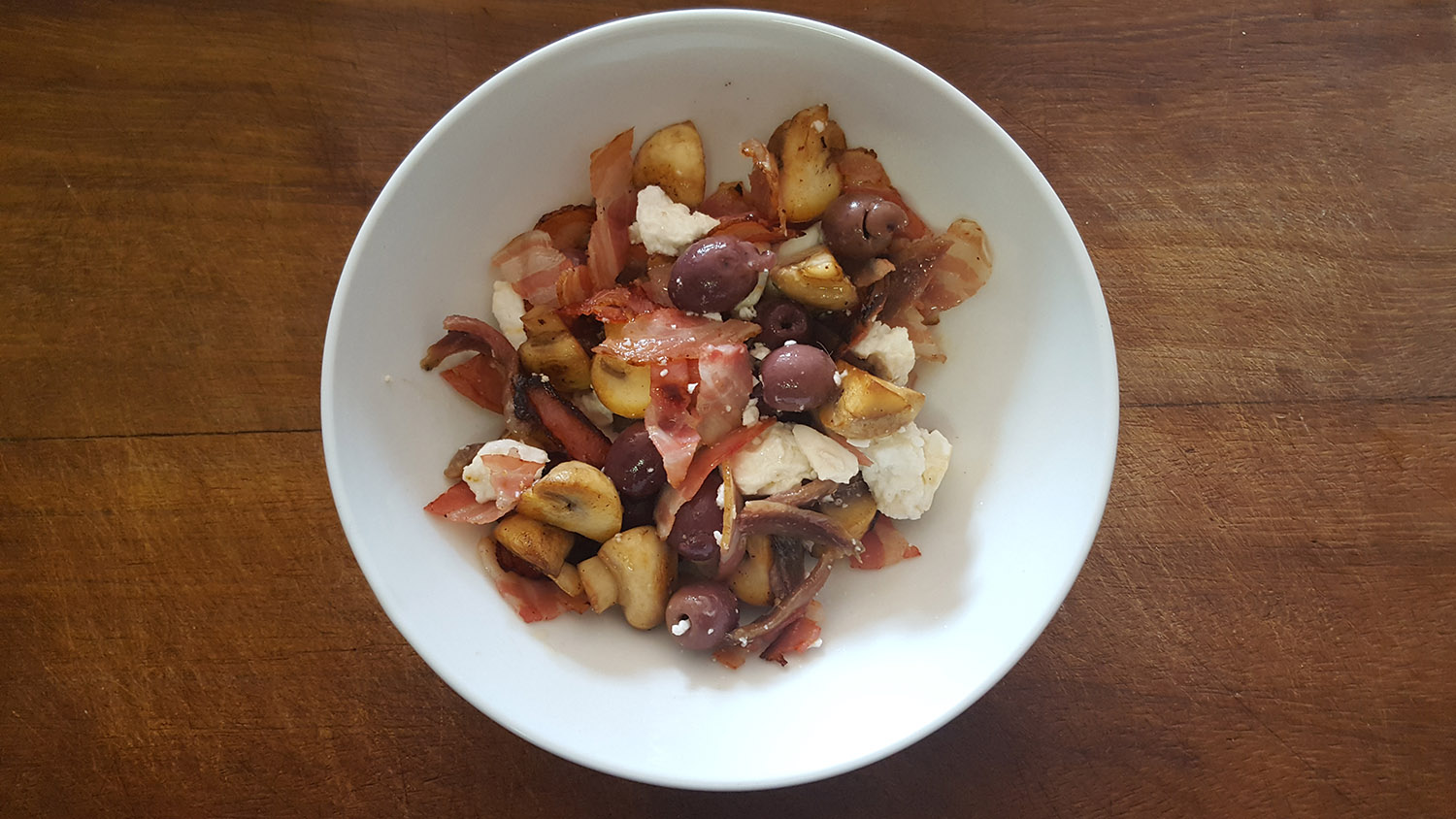 Using whatever pizza sauce you prefer, or two cubes of my pizza sauce, add this to your ingredients and mix well. If you are using my pizza sauce, you will need to fry it with a bit of butter to melt the sauce.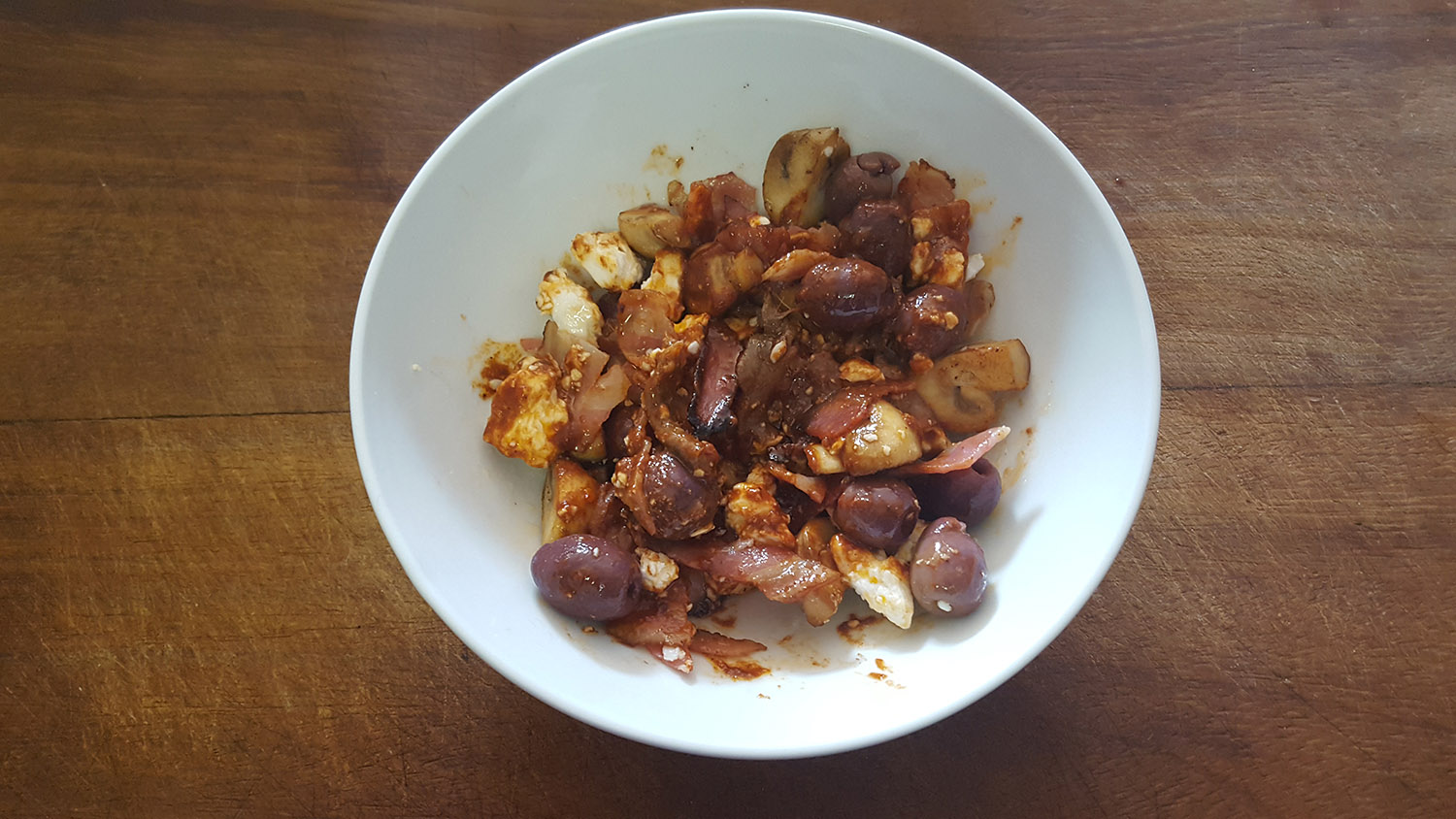 Add your grated cheese and microwave until your cheese melts, about 90 seconds. If you want to make this as a larger meal, use a casserole dish and melt the cheese in the oven. It would also be ideal for smaller freezer containers for meal prep.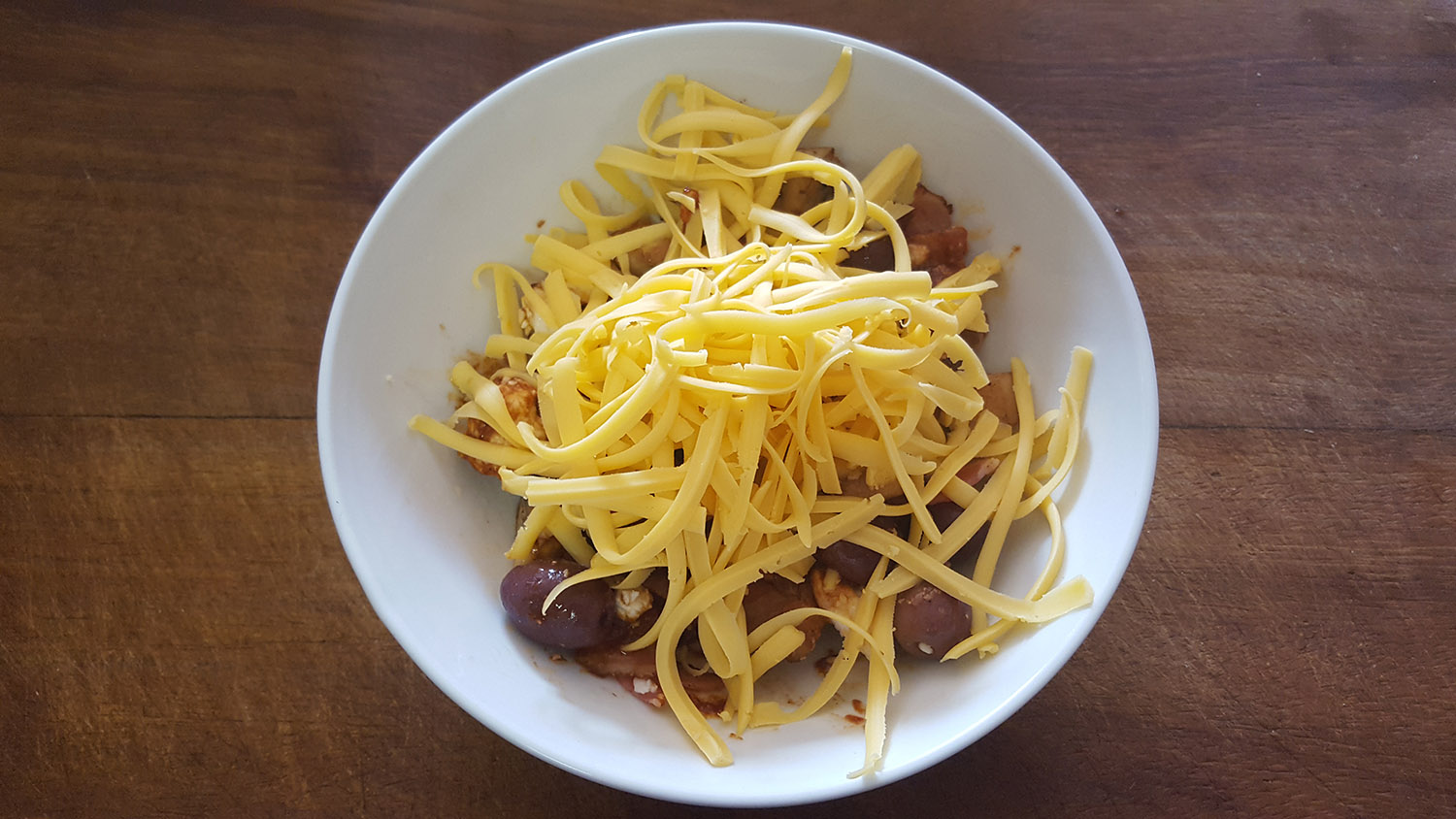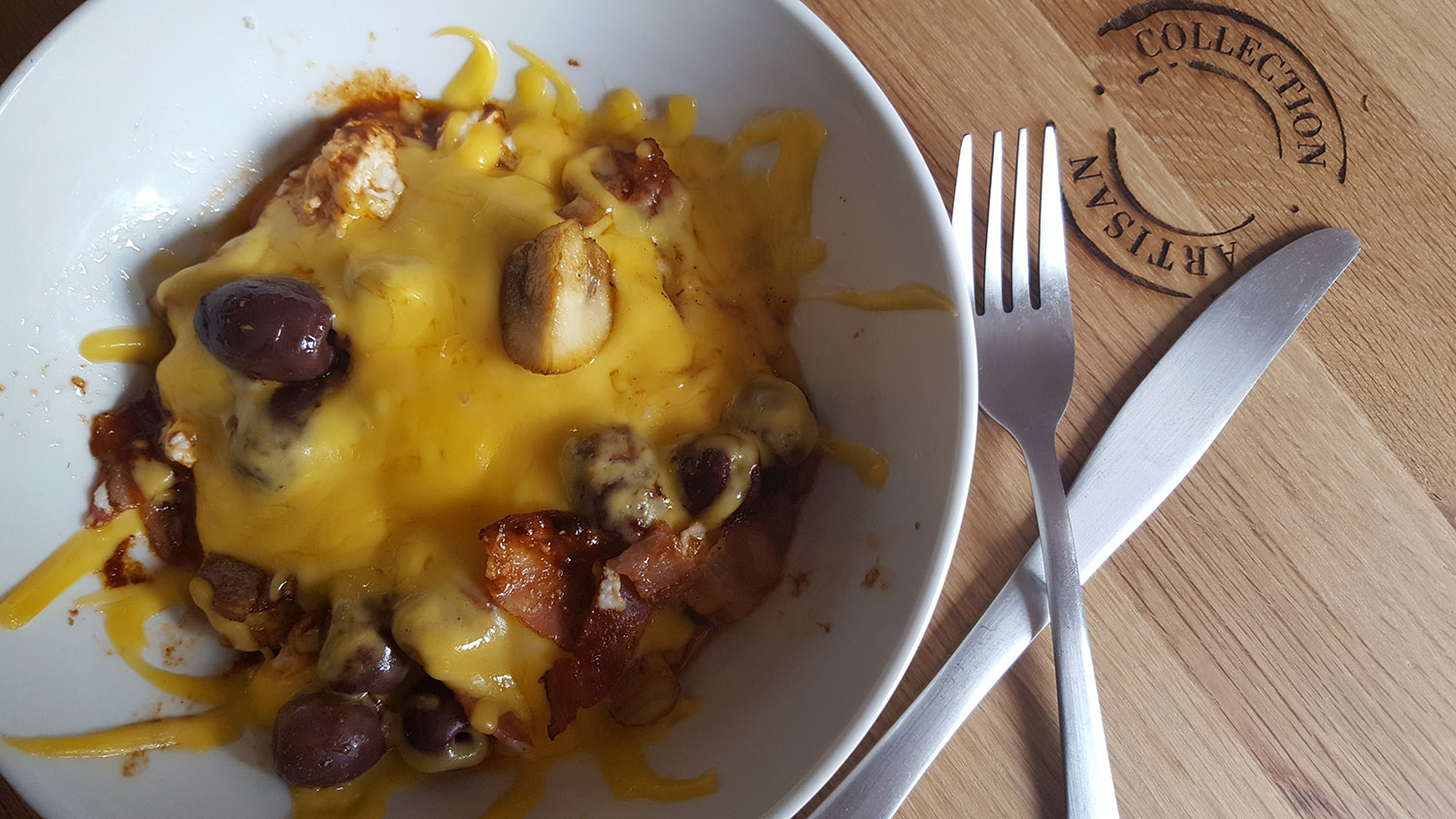 Tags:
Bacon
Cheese
Cooking
Lunch
Pizza
Vegetables
Bowl
Olives
No
Microwave
Melted