Eating keto doesn't mean you are doomed to a pizza-less existence. There are a lot of options. If you are South African, there's col'cacchio, piza e vino, vovo telos and these are just the ones I can remember right now. If you aren't getting banting takeout in SA, you could make your own cauliflower pizza, fathead pizza, pizza bowl or skillet pizza. There are a lot of ways to get around the pizza issue. Skillet pizza is a quick, easy and amazing way of getting everything a traditional pizza has without the carbs; pizza toppings on a base of fried cheese.
This is not my original recipe, if you google "keto skillet pizza" you will find a lot of different ideas for this recipe... this is a simple step by step for something that is an easy keto meal.
Ingredients: 
1 cup of grated cheese (both mozzarella and cheddar are fine, any shreddable cheese will work)
1 tbsp butter
2 cubes pizza sauce
pizza toppings of your choice (make sure these are already cooked)
Click here for the printable skillet pizza recipe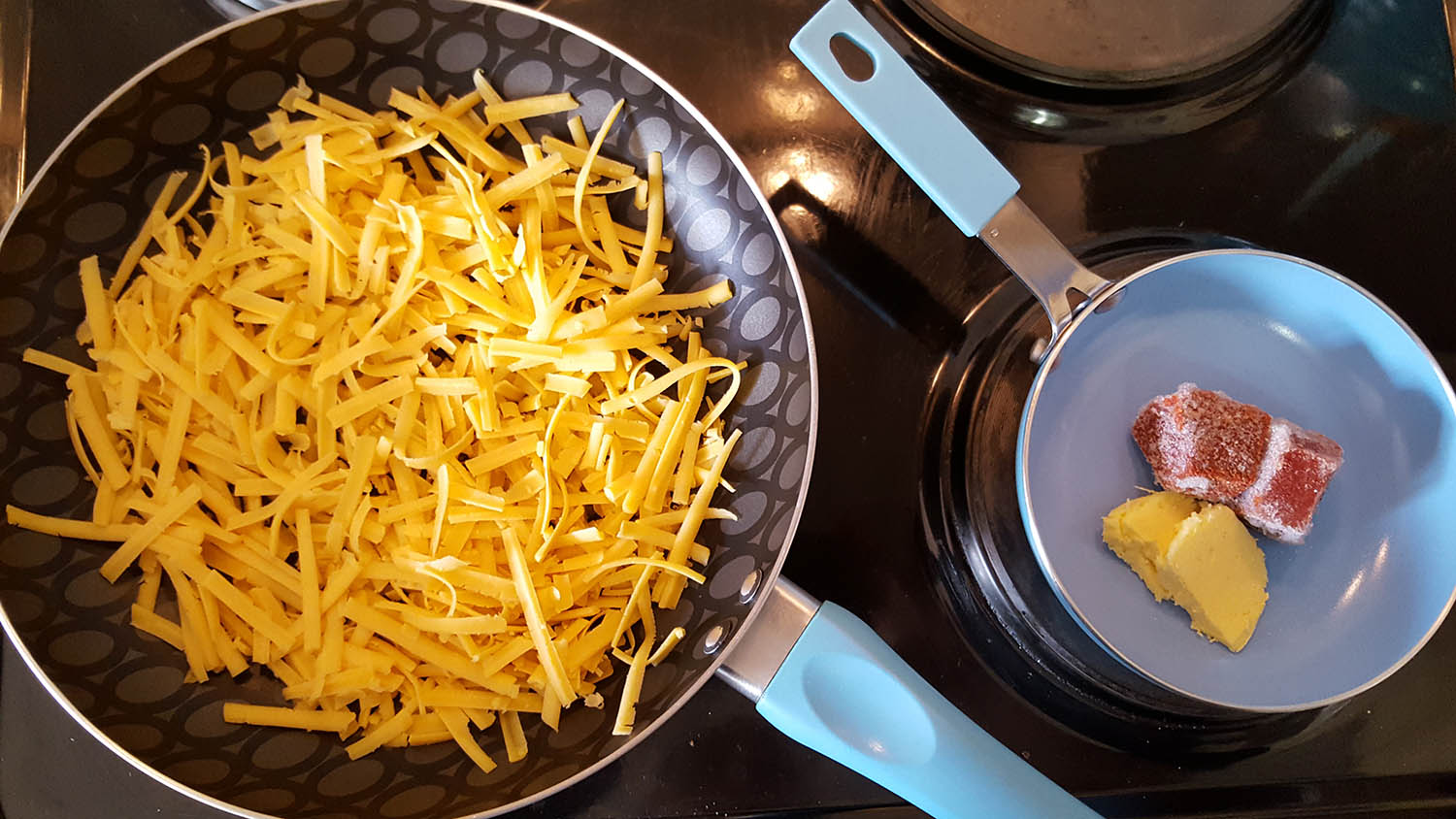 Put your grated cheese in a non-stick frying pan or skillet on medium to high heat. I used about one cup of grated cheddar but the amount of cheese you use depends on the size of pizza you want or the size of your pan, make sure it's enough to cover the surface area of your pan. Melt your cubes of pizza sauce in a separate small frying pan along with the butter.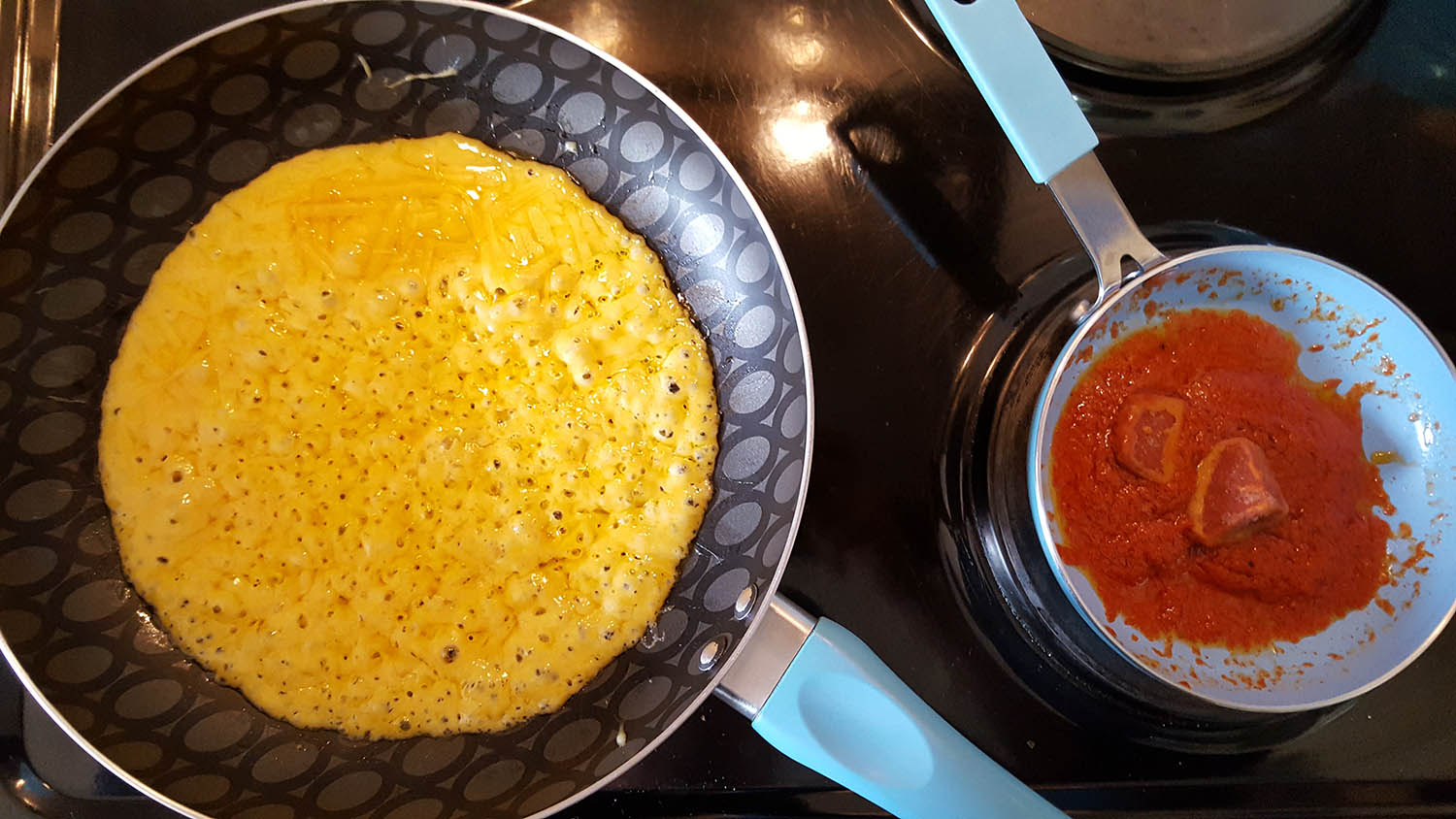 The cheese will start to melt and you can use a spatula to round the edges of the base carefully. Mix the butter and sauce together until combined and set it aside.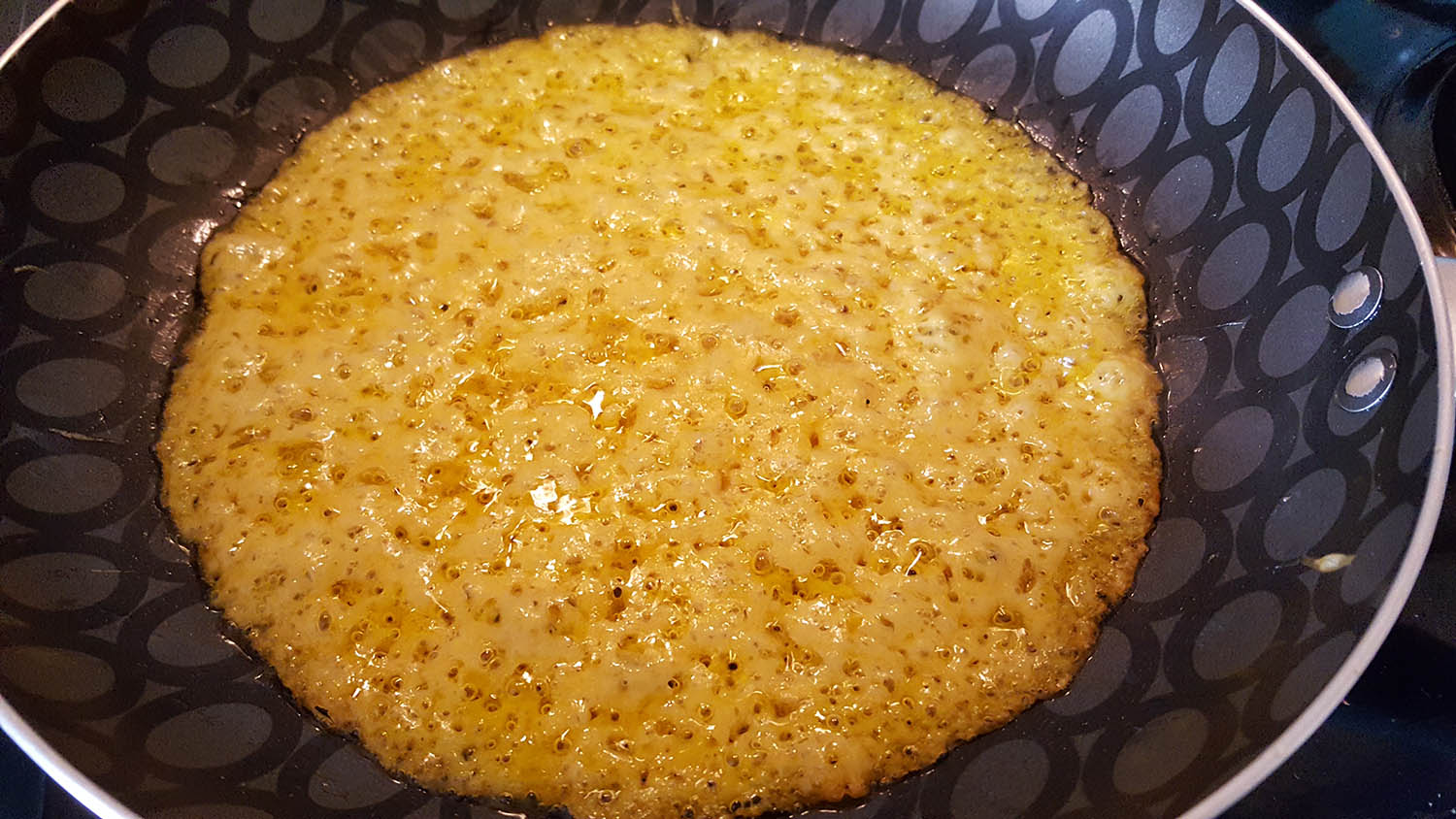 The edges of the cheese will start to brown slightly but it takes a lot to burn so don't rush the process.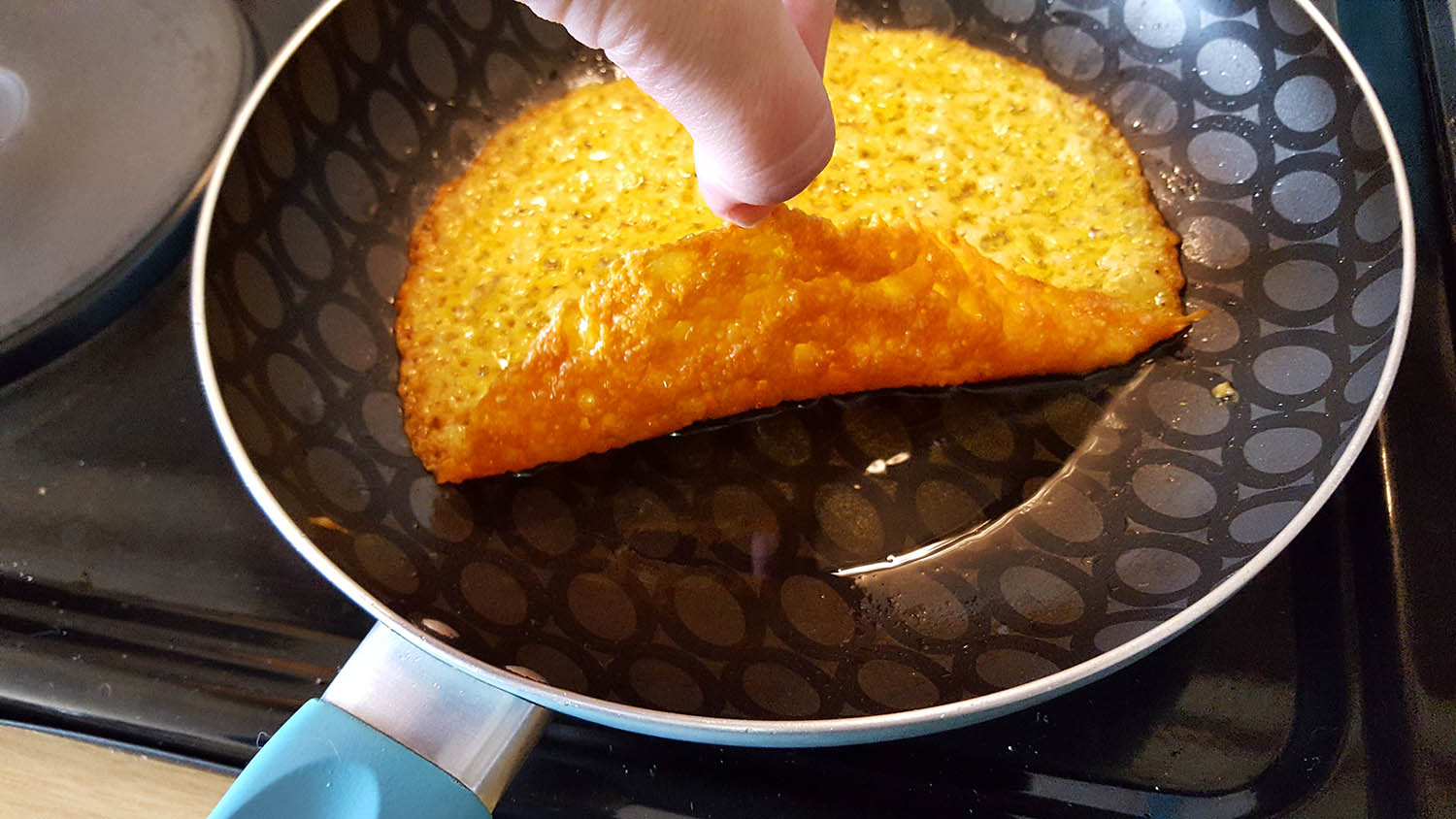 Test the consistency of the base with a spatula and when your cheese is starting to hold together when lifted slightly (don't burn your hands! I'm just a heatproof weirdo) you can take the pan off the heat and spread the sauce over your base carefully.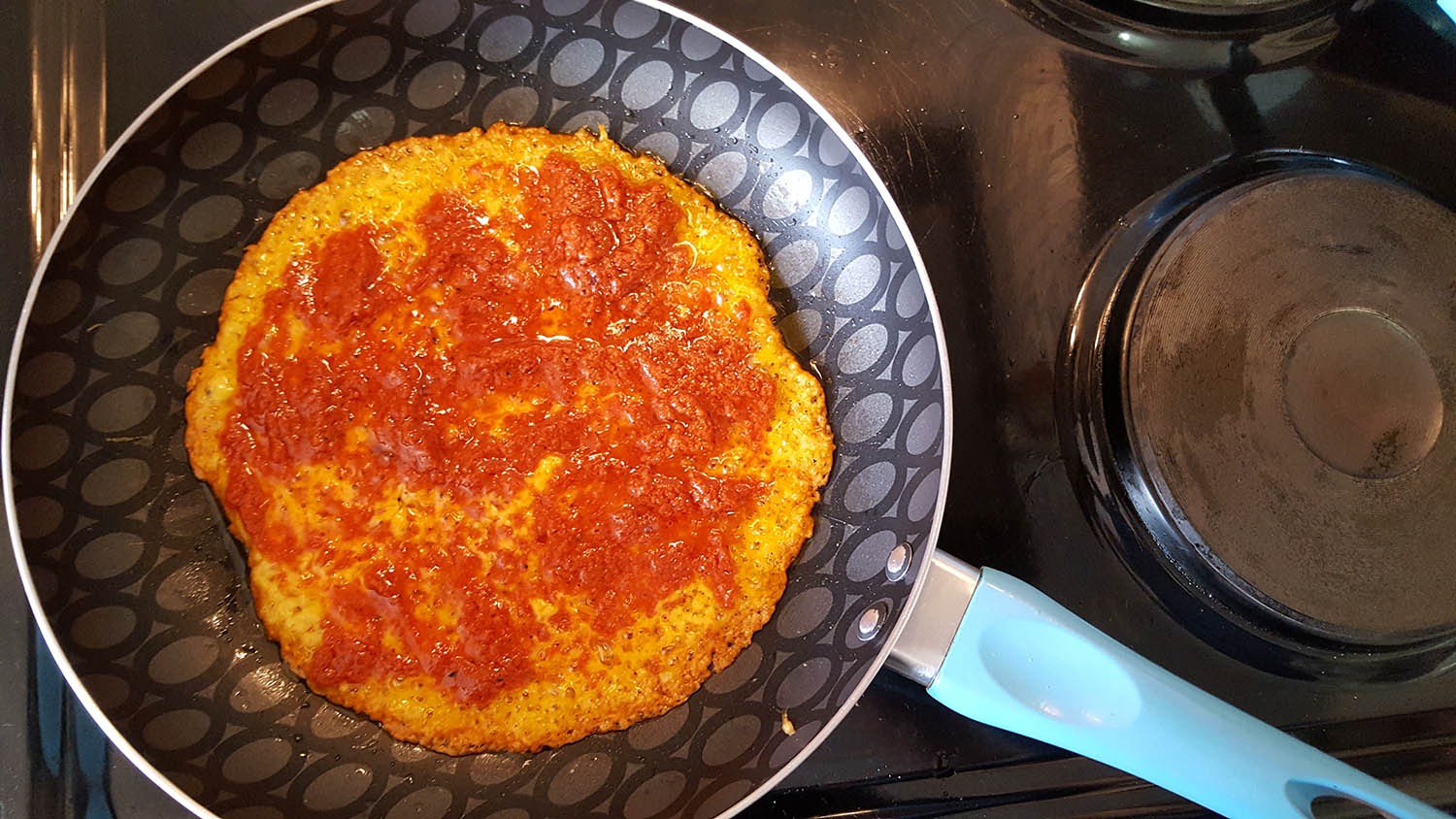 Add your toppings quite quickly and slide the pizza into your plate/cutting board. Use a large sharp knife or pizza cutter to cut your slices, the cheese goes hard and crispy once it's out of the frying pan. My toppings were: blue cheese, salami and sliced olives. Other suggestions: fried mushrooms, bacon and red peppers. 
The result is a crunchy, cheesy, tomato flavoured pizza! 

Number of times I said pizza: 20!
Tags:
Dinner
Fried
Keto_Basics
Lunch
Pizza
Cheese