Bread substitutes are something that every low carber seems to be on the hunt for. I've tried a few myself, they always just end up tasting like bird food. So I stopped trying. And then I had another accidentally genius baking moment. These muffins are not a bread replacement BUT they have a pretty good bread-like texture. They are great by themselves, or with butter, cheese or avocado. I've made these as large muffins, and in smaller moulds to make mini muffins, my next experiment will be mini bread moulds to see if they slice well. I hope you guys love this recipe as much as I do. 
Ingredients (makes 9 muffins):
1 cup pecan flour (almond flour would work but the texture will be different)
1 cup grated cheese - cheddar, gouda, mozzarella etc.
4 eggs
56g salted butter, softened (1/2 stick)
1 tsp garlic salt (or do 1/2 tsp garlic flakes, 1 tsp salt)
1 tsp baking powder
Click here for the printable savoury muffin recipe
Preheat your oven to 200C/400F
Mix the dry ingredients together and make sure there are no lumps. Add in the butter and mix well. Mix in the eggs and the grated cheese.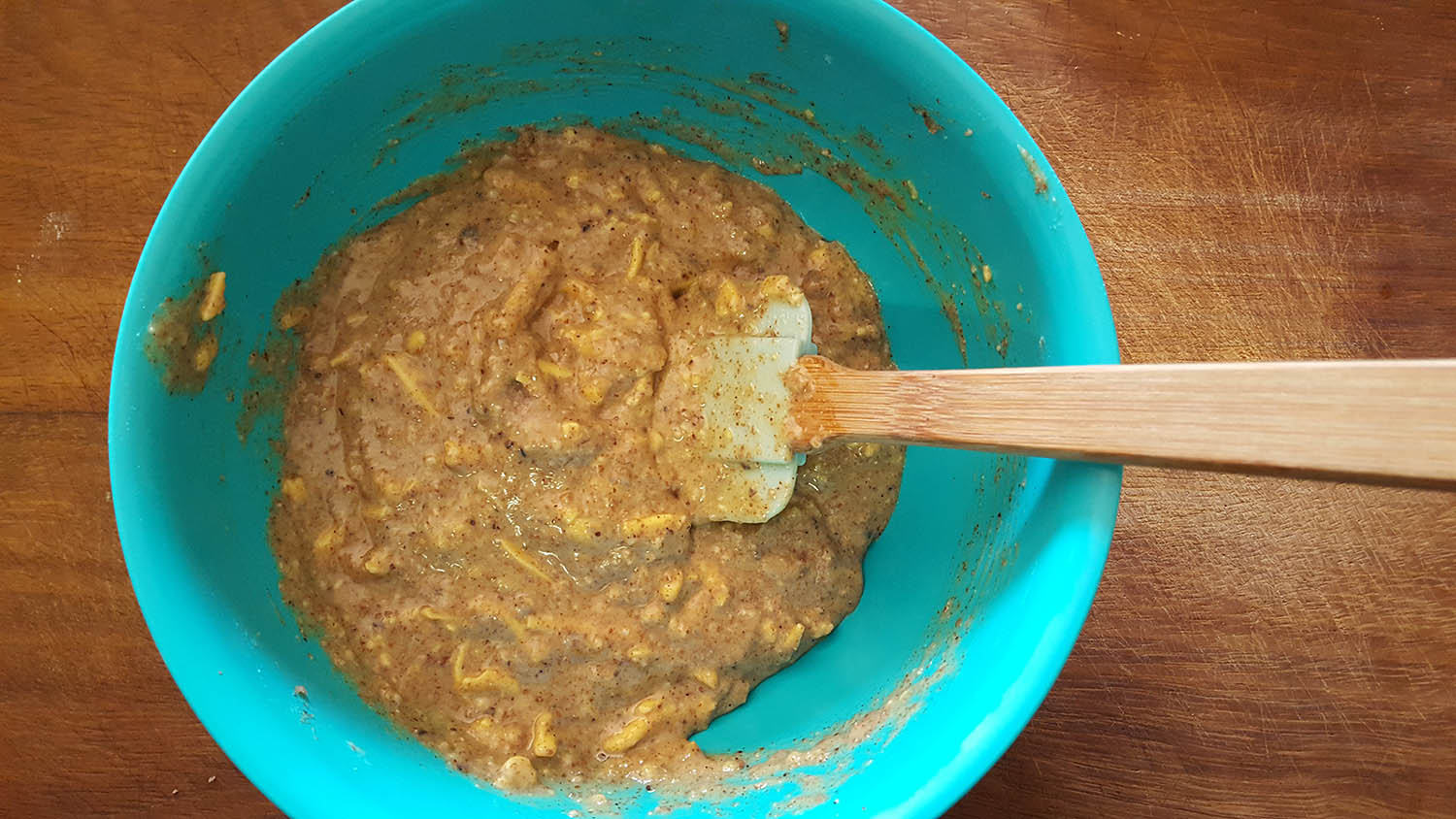 The mixture is very runny but it will set firm. Grease the muffin tray with butter, or use a silicone tray (this is recommended because the cheese will stick). Pour the mixture into the muffin tray until 3/4 full. 
Bake for 12 - 15 minutes. Check that the tops are firm before taking them out of the oven.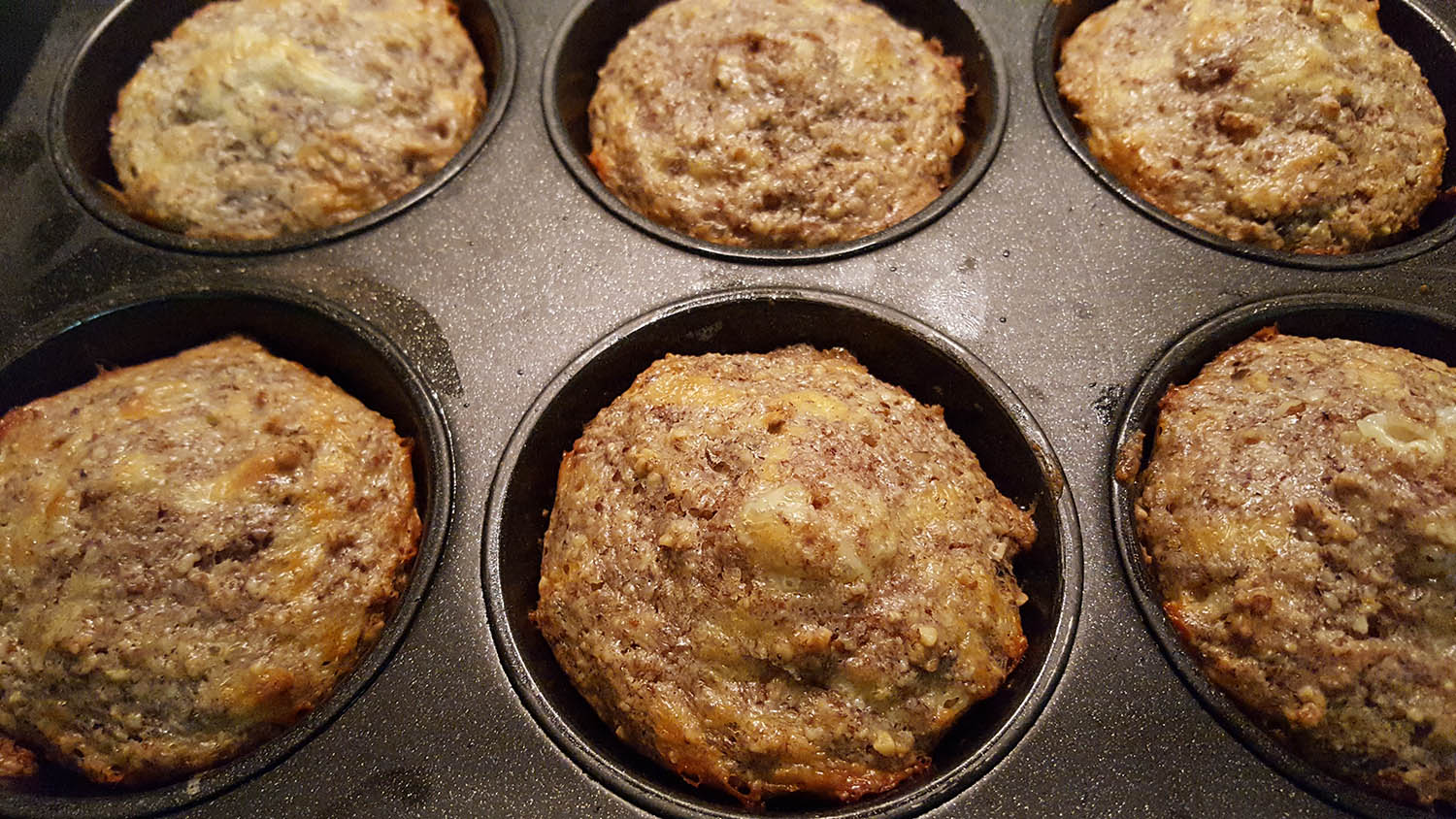 The best part about these is they are easy to make in bulk and freeze.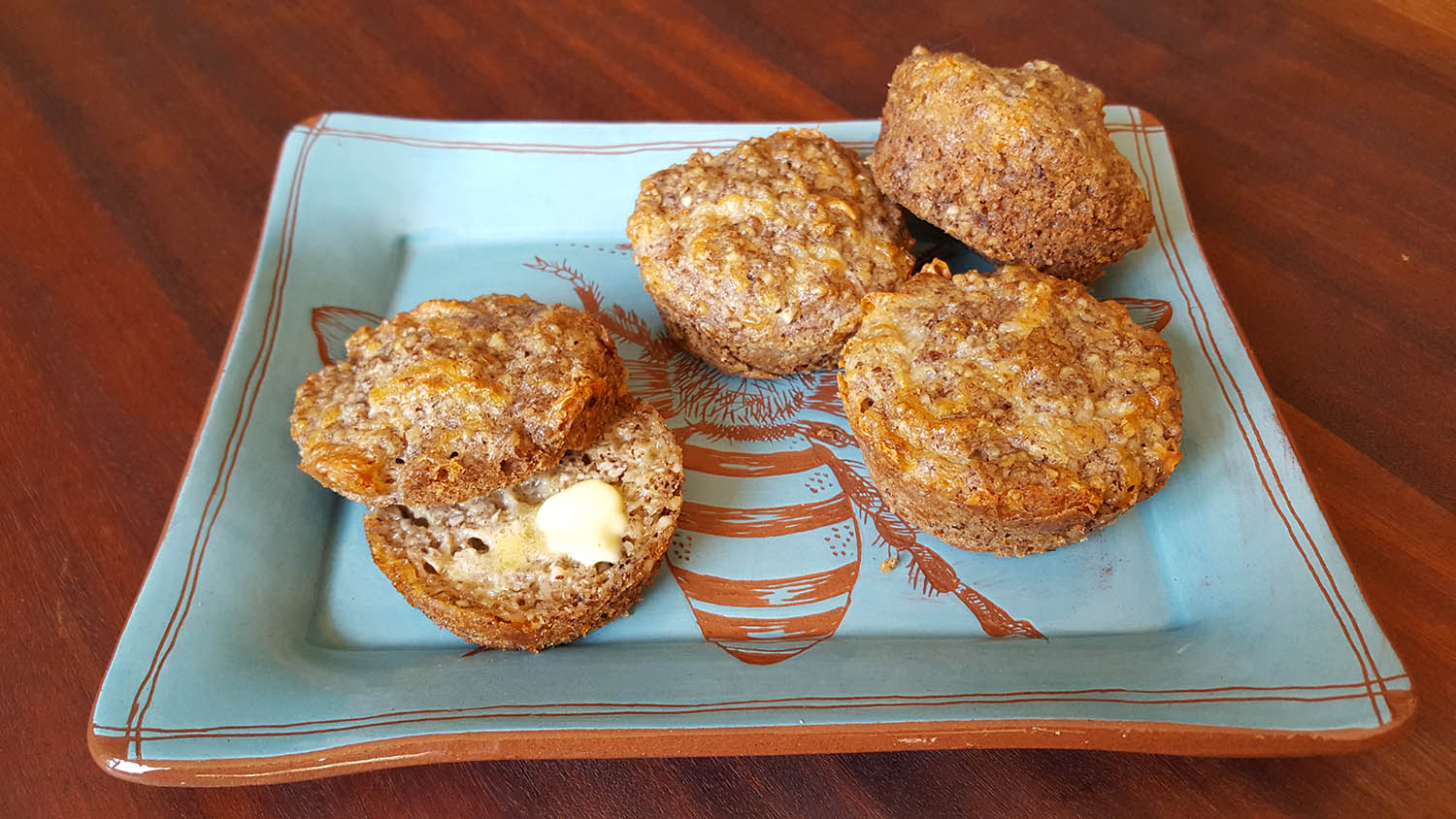 Approximate macros per serving (9 muffins):
carbs - 3.3g  fat - 15.2g  protein - 9.5g  calories - 196
Tags:
Breakfast
Eggs
Keto
Lunch
Pecan
Scone
Scones
Muffin
Savoury
Garlic
Cheese