Aubergine, brinjals, egg plant, whatever you want to call them, are pretty versatile keto foods. I hated aubergine until I started keto... could not eat it at all - texture issues. When I started doing keto, a friend taught me how to make them properly, so I tried them again and now they are a semi-staple in my house. 
Ingredients:
1 aubergine
1/3 cup pecan flour
1/3 cup coconut flour
1/3 cup parmesan cheese (the powdered kind)
salt & pepper
paprika
2 eggs
1/2 tsp crushed garlic
splash of cream
pecan oil
Click here for the printable parmesan and pecan crusted aubergine recipe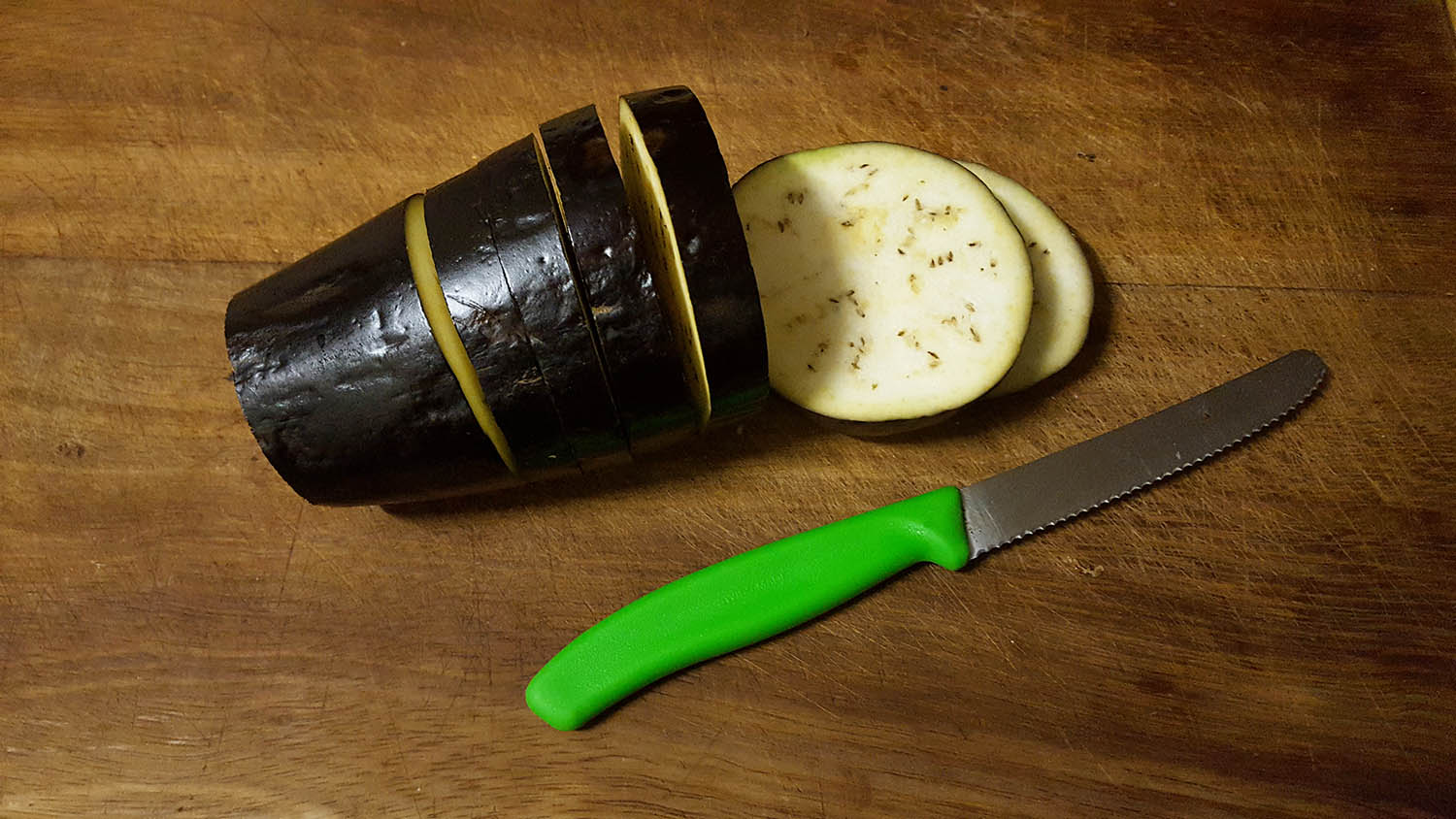 Slice the aubergine into thick strips (about 2cm) then cut into cubes. Place the cubes on a dish towel (not your favourite one, it's going to need washing after this) and sprinkle salt over the cubes.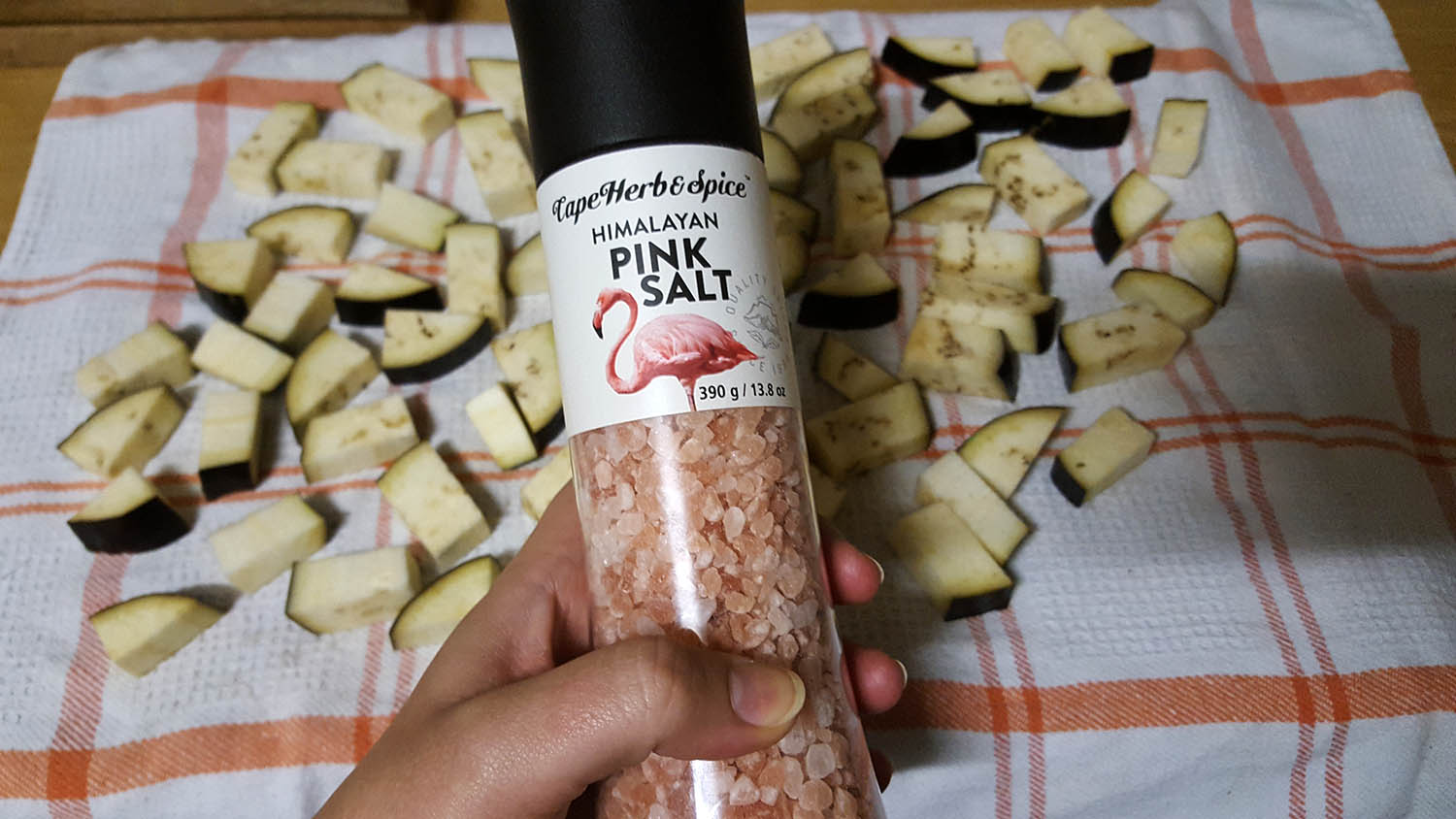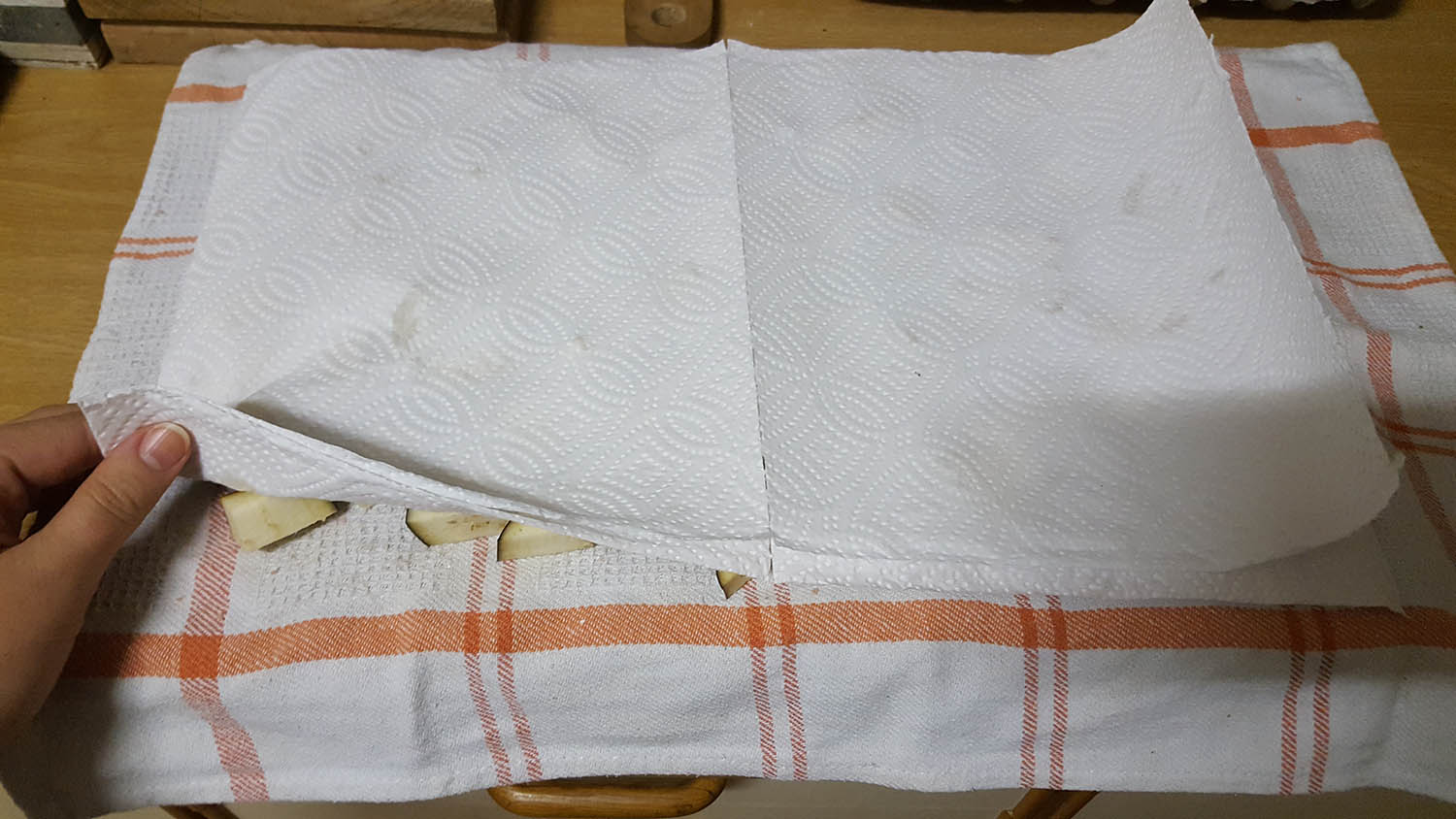 Cover the cubes with paper towel and another dish cloth over that, place a heavy cutting board on top of this and set aside for about an hour. This releases a lot of the liquid from the aubergine so they don't go mushy when you cook them.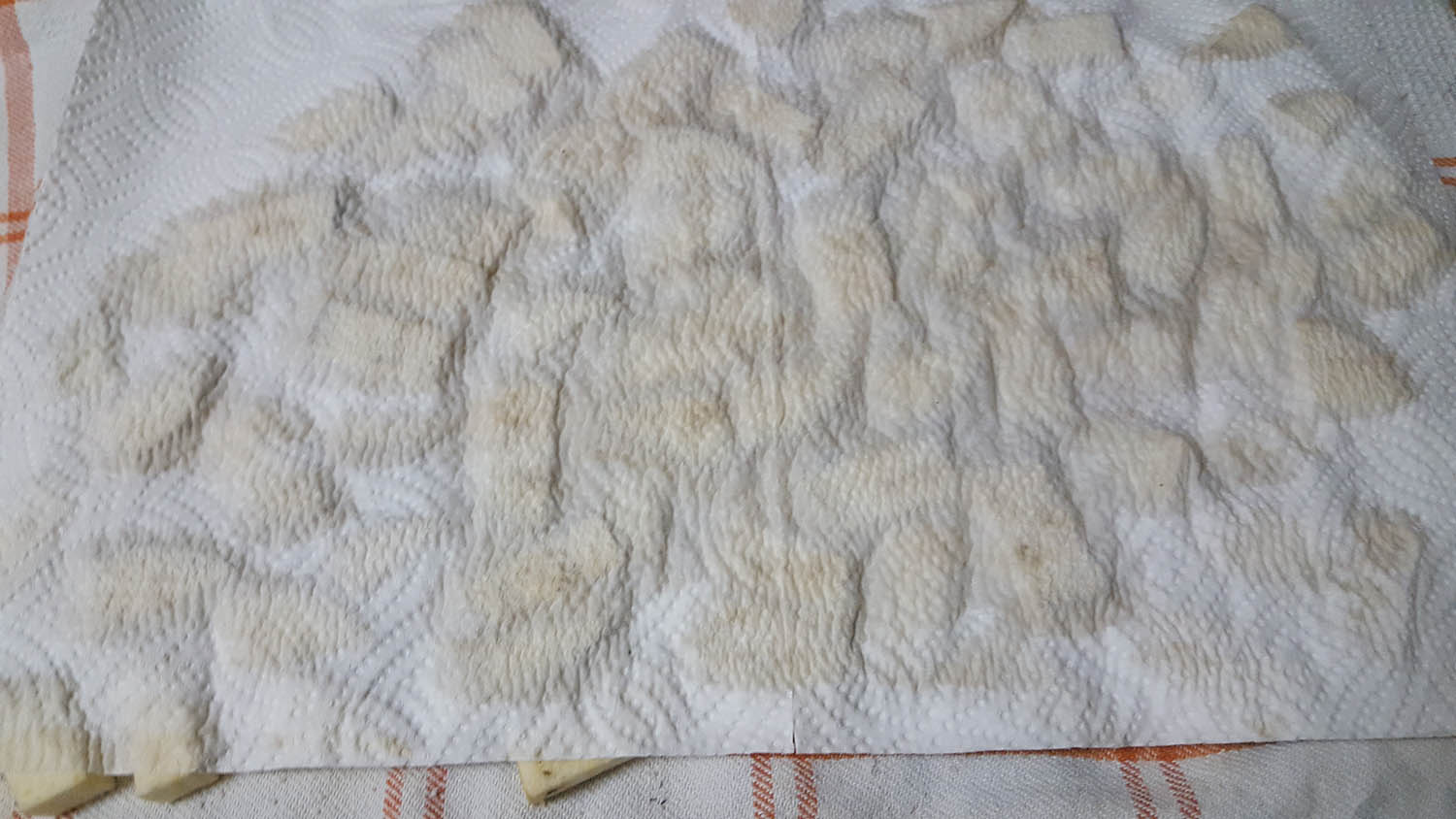 Sorry for the potato quality picture, but you can see that the paper towel absorbs a lot of liquid.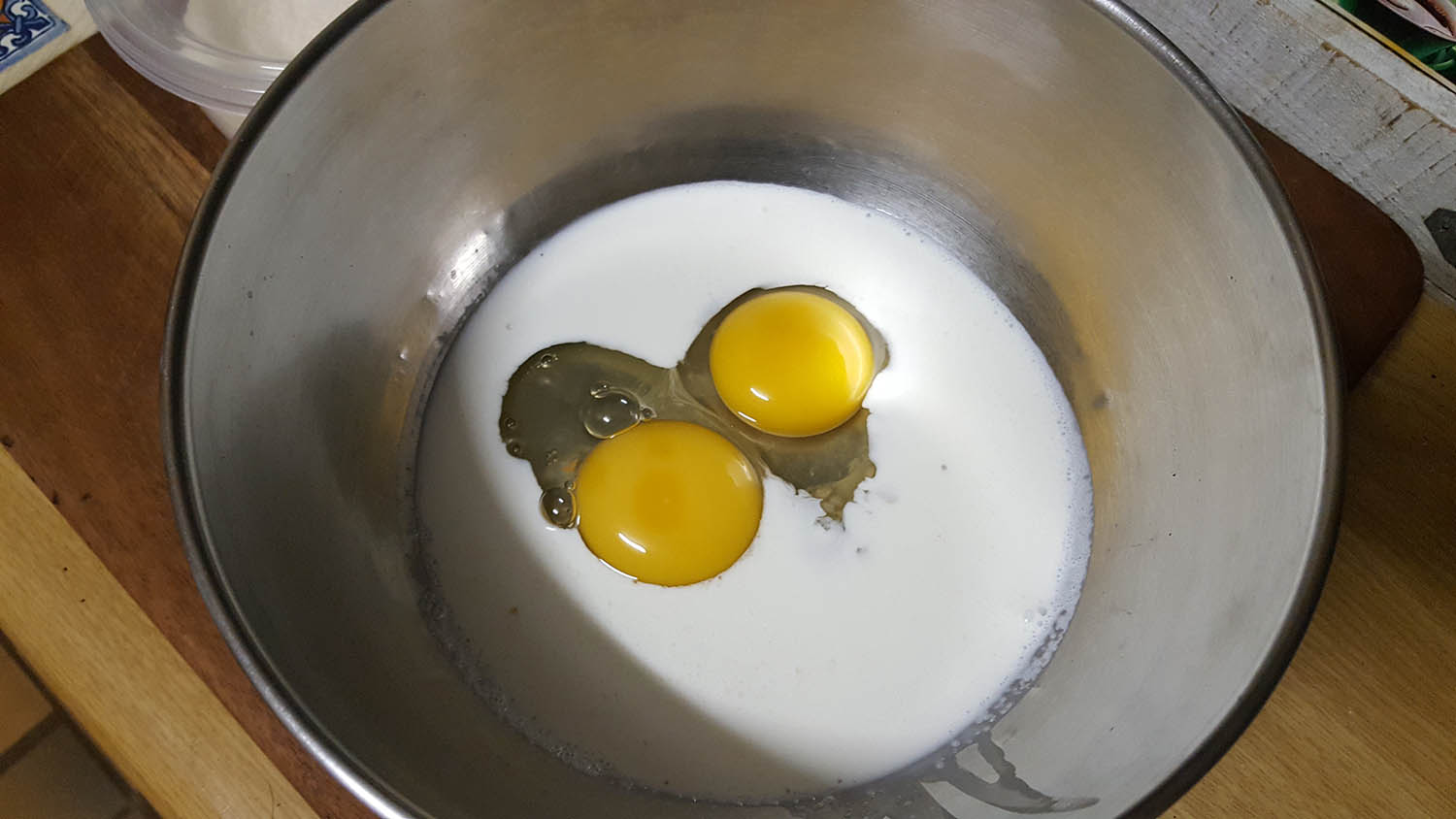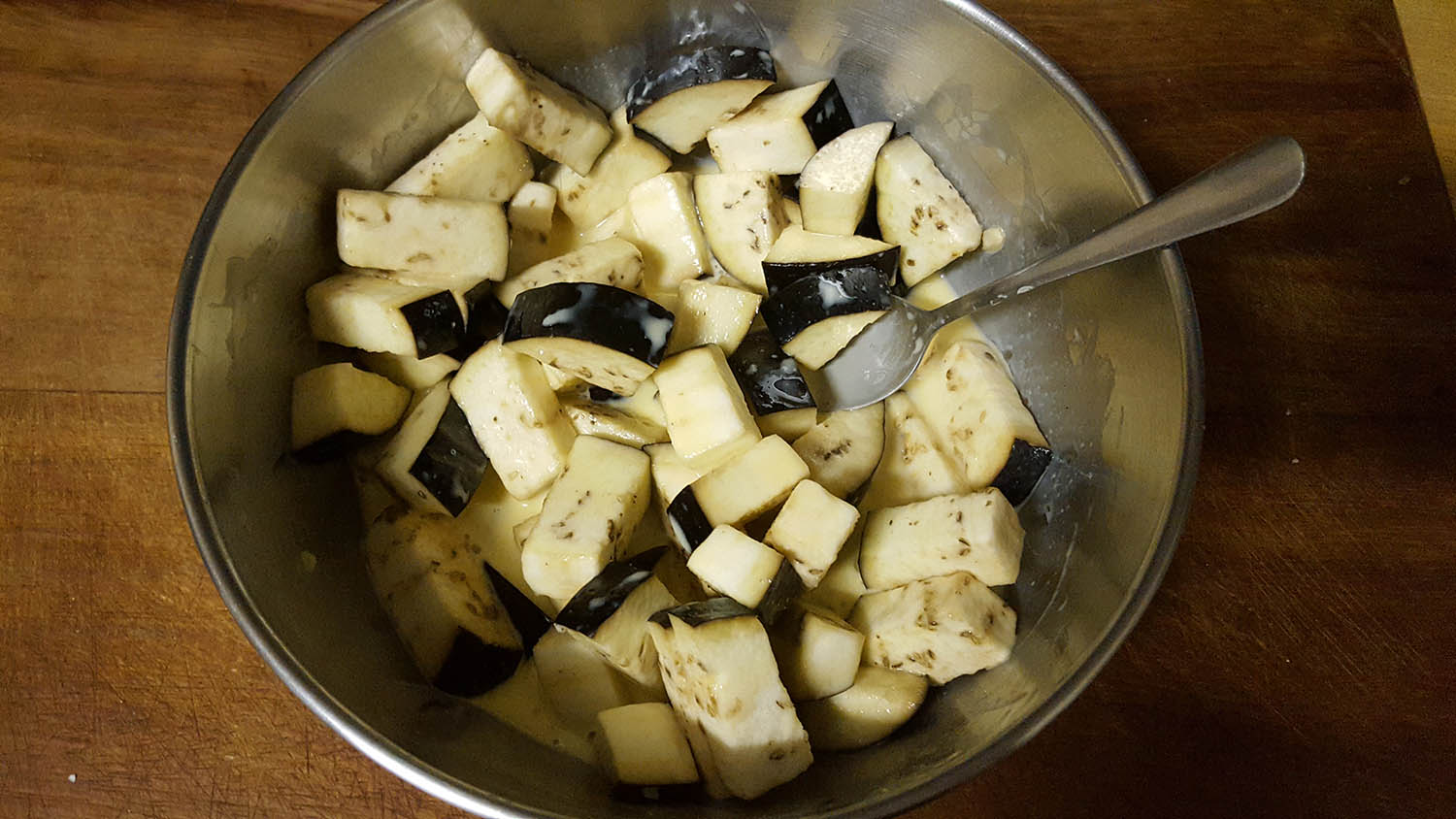 In a small bowl, mix the eggs, cream and garlic and whisk. Then add the cubes and cover them well with the egg mixture. 
Mix together the dry ingredients (in whichever quantity you prefer - I did about 1/3 cup of the flours and the cheese) and the spices, salt and pepper. Carefully move the aubergine from the egg mix to the flour mix and coat evenly.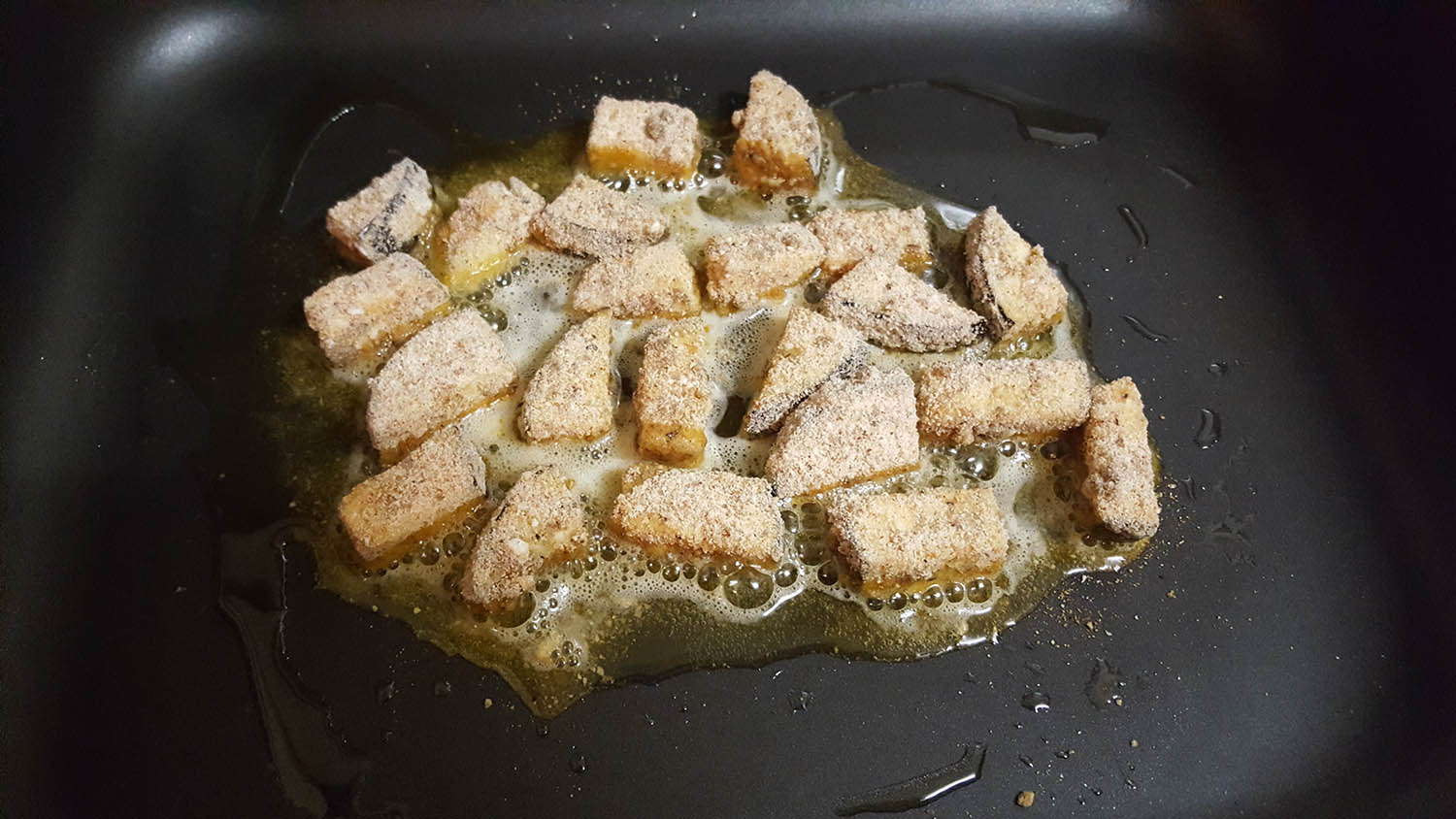 Heat up your frying pan (we used the electric frying pan, there's more space) and add the pecan oil.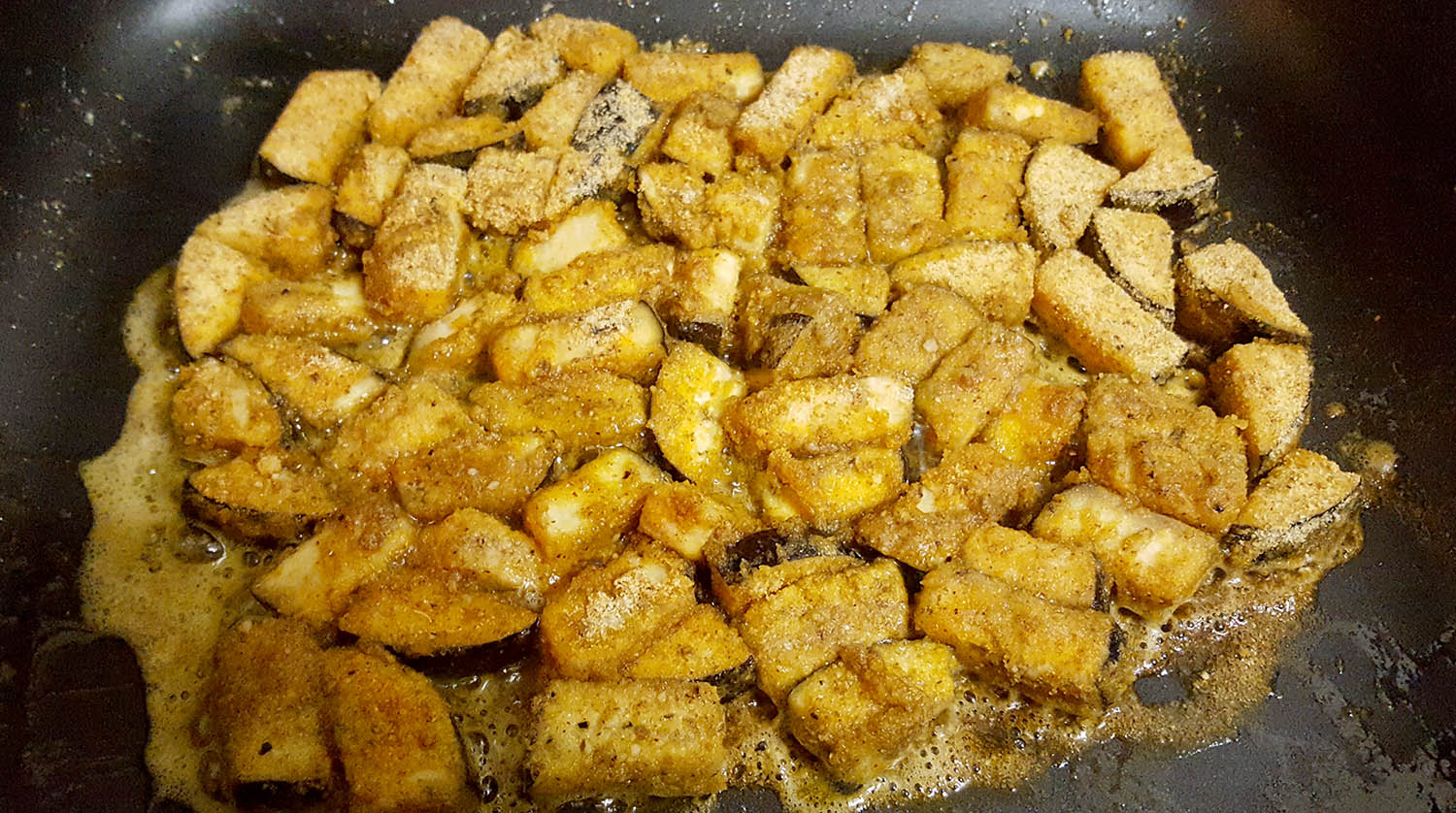 Fry them until you are happy with the crisp of the batter then move them into an oven safe dish and continue cooking in the oven until the aubergine cubes are well cooked. The reason I do this is because the cubes absorb a lot of oil and leaving them in the frying pan will burn the batter and leave the aubergine undercooked.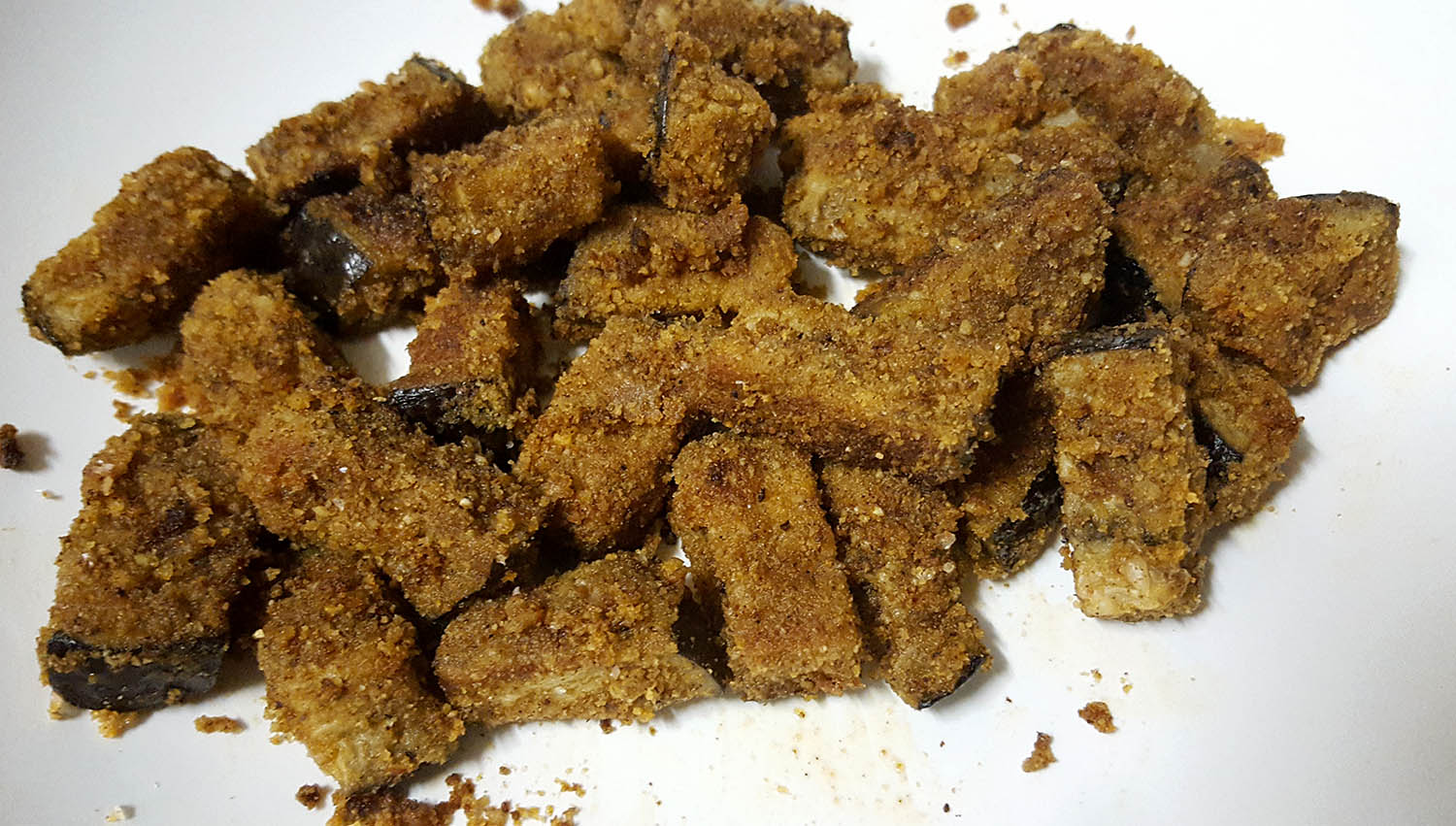 These were also really good the next day as leftovers, so they keep well in the fridge. I need decent lighting in my windowless kitchen, and until then my photos aren't going to be super fantastic - sorry. But the food tastes good. 
Tags:
Pecan
Recipe
Aubergine
Dinner
Coconut
Fried
Parmesan
Mains
Eggplant