I wish I could take credit for this amazing invention. My friend Kallah Ohr from Kallah Ohr Photography created this amazing hot chocolate (posted with permission of course). The first time we had this it was at her house in Paarl and I was completely blown away by how amazing this tasted. I was sceptical at first because I LOATHE almond milk. It tastes like bitter sadness to me, so when she told me that I wouldn't taste it in here I didn't believe her of course. I ate my words. And I drank a whole lot of this stuff.
This recipe is super easy to tweak. If you want a vegan version, just leave out the cream. If you are into chocolate coffee - add a shot of espresso to this. If you want something spicier, add cinnamon, pumpkin spice, or chilli powder. The possibilities are endless.
At 5g carbs per serving, it's a little high but not bad for the occasional treat. We are about to have a cold front this weekend so all I am thinking about is hot chocolate and my book.
Ingredients:
4 cups unsweetened almond milk (1 litre/33.8 fl. Oz.)
3 Tbsp. Cocoa powder
6 Tbsp. Confectioners/powdered erythritol
4 squares of Lindt 90%
Cream to taste (15ml per serving)
~ serves 4
Click here for the printable hot chocolate recipe
Place a large pot on medium heat on the stove. Pour in the almond milk and stir until heated. Sieve your cocoa powder into the pot and whisk the mixture until the powder is all dissolved.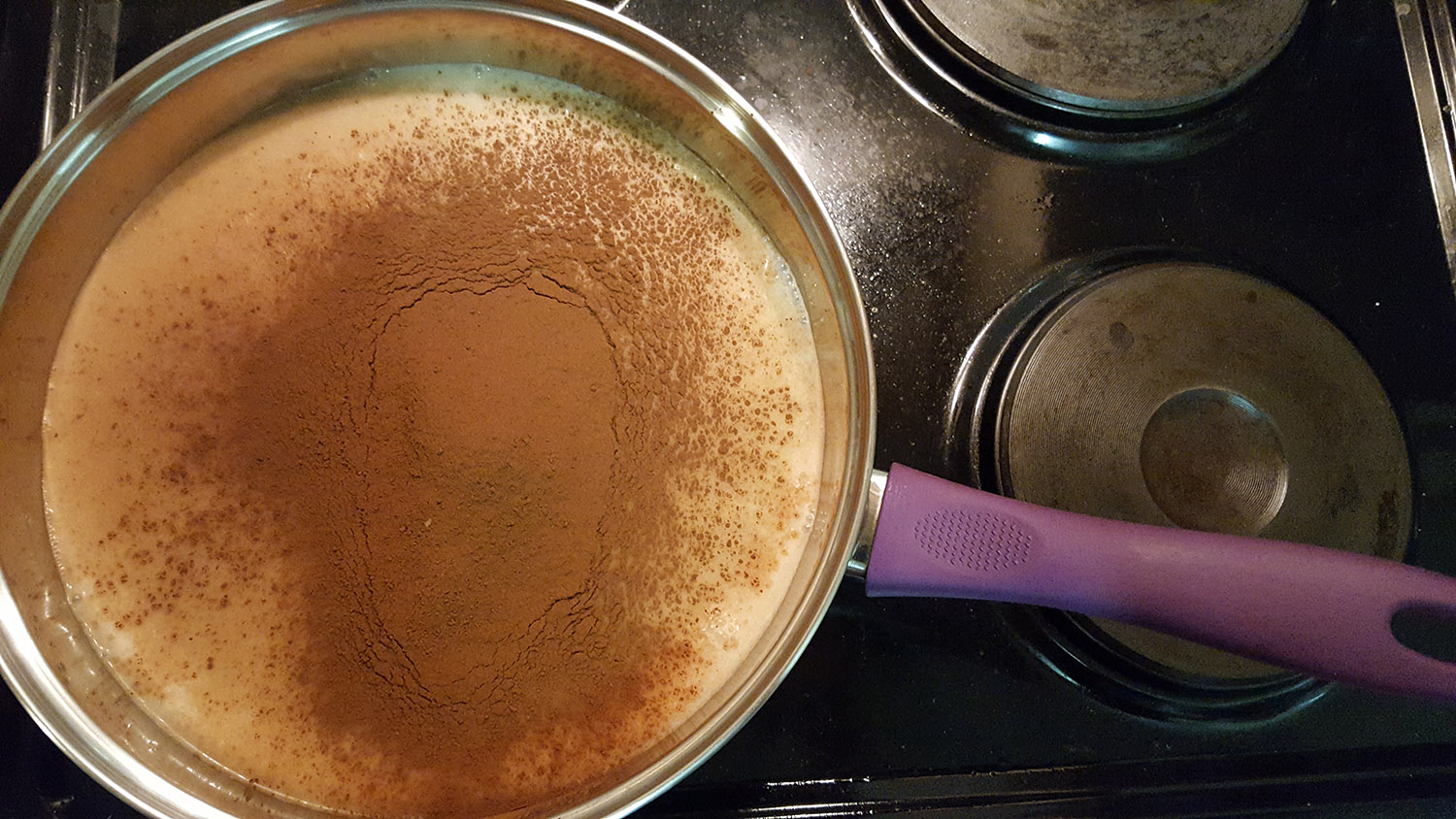 Add the erythritol and keep stirring until it is mixed well. I used 6 tablespoons but this is also to taste - add them one at a time and see if it's the right level of sweet.
Once your chocolate mixture is hot, remove from the heat. Place a square of Lindt at the bottom of each mug and carefully pour the hot liquid over the chocolate. Add cream if desired ( I use about a tablespoon per mug). Stir well to dissolve the chocolate and serve.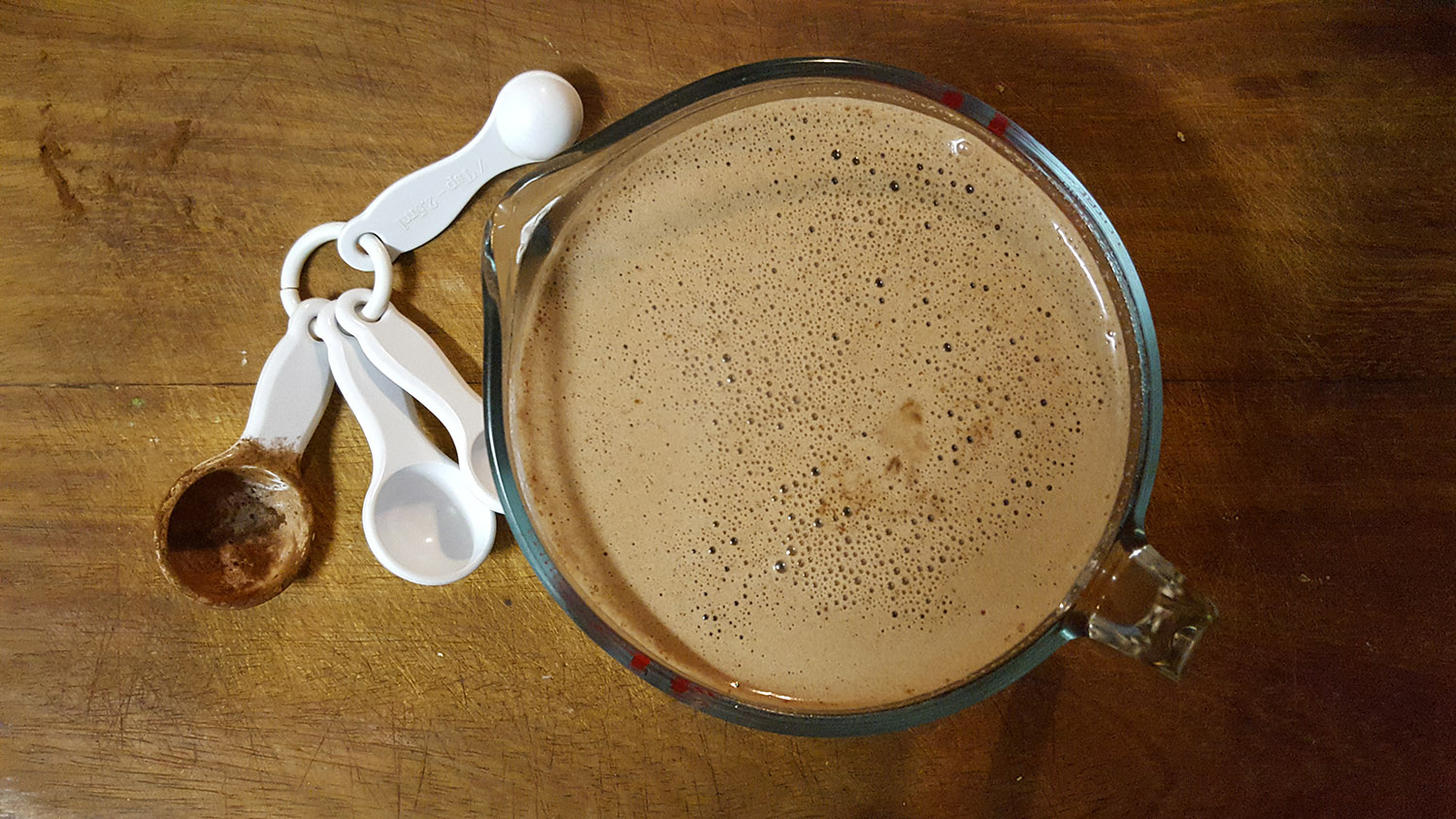 If you skip the cream step, this recipe is vegetarian/vegan.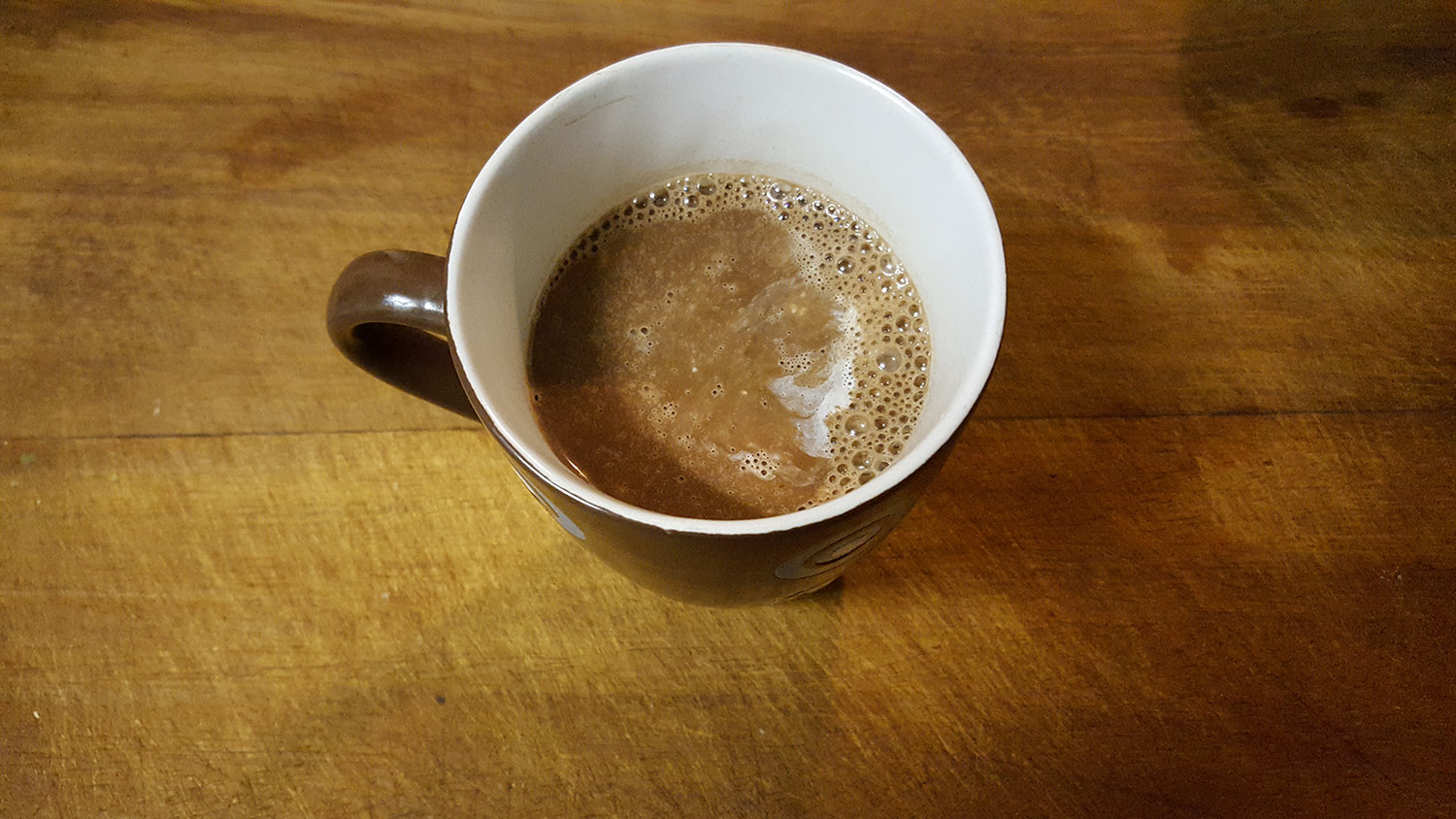 Approximate nutritional information per serving:
Carbs: 5.1g
Fat: 18.3g
Protein: 5g
Calories: 200
Note: these macros are based on my ingredients, always calculate your own as nutritional values can differ from one brand to the next. 
Tags:
Chocolate
Cocoa
Cream
Hot
Keto
Keto_Basics
Lindt
Sweet
Almond
Milk
Vegan
Vegetarian