I have this thing about Turkish Delight, one day I will make a low carb version. Until that happens - everything rosewater is a GO. I love panna cotta - it always reminds me of pudding. These desserts definitely have a pudding consistency with a slight sugary crunch. The erythritol crystallises in the fridge and actually makes a weird crunchy "shell". This is one of my favourite desserts and always a crowd pleaser. The best part about this recipe - it's super simple to make.
Ingredients:
1 cup heavy cream
2 Tbsp. rosewater
1/2 tsp. powdered gelatin (2g)
3 Tbsp. powdered erythritol
3 drops (1/4 tsp.) red/pink food colouring
1 Tbsp. crushed pistachios
~ serves 5
Click here for the printable rose panna cotta recipe
Pour the cream into a small pot. Sprinkle the gelatin over the cream and let it sit undisturbed (off the heat!) for five minutes. This is called "blooming". 
Note: The heavy cream I buy is very thick, so before I use it, I place the container in some boiling water to melt for a while.
Add the erythritol, rosewater and food colouring. Whisk constantly for three minutes on low heat. The mixture should be hot, but NOT boiling.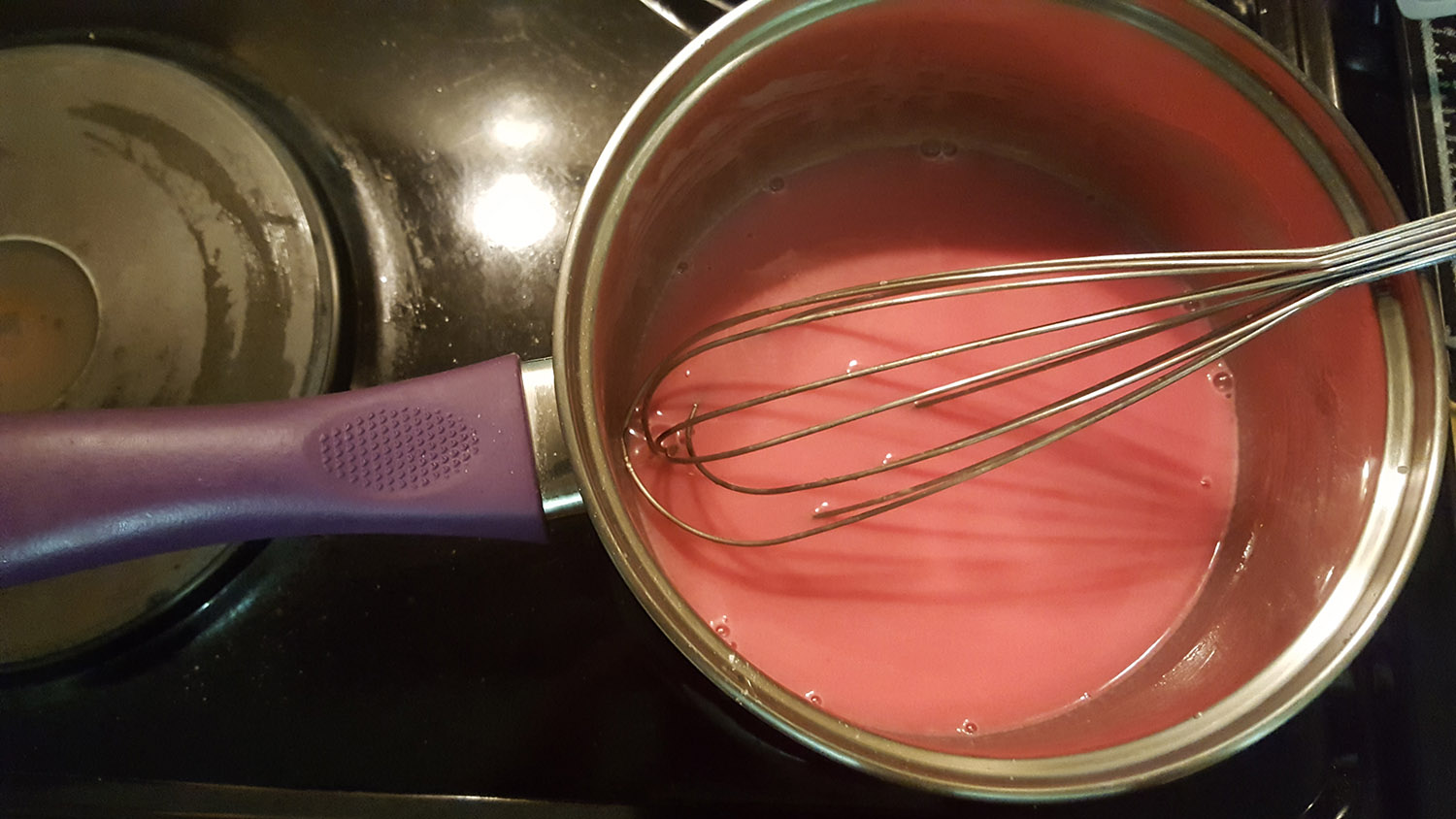 As the liquid starts simmering, take the pot off the heat and keep whisking for another minute. Pour the liquid into moulds. I use silicone muffin moulds for this, it makes five small servings. If you want larger servings, it fills three larger panna cotta moulds.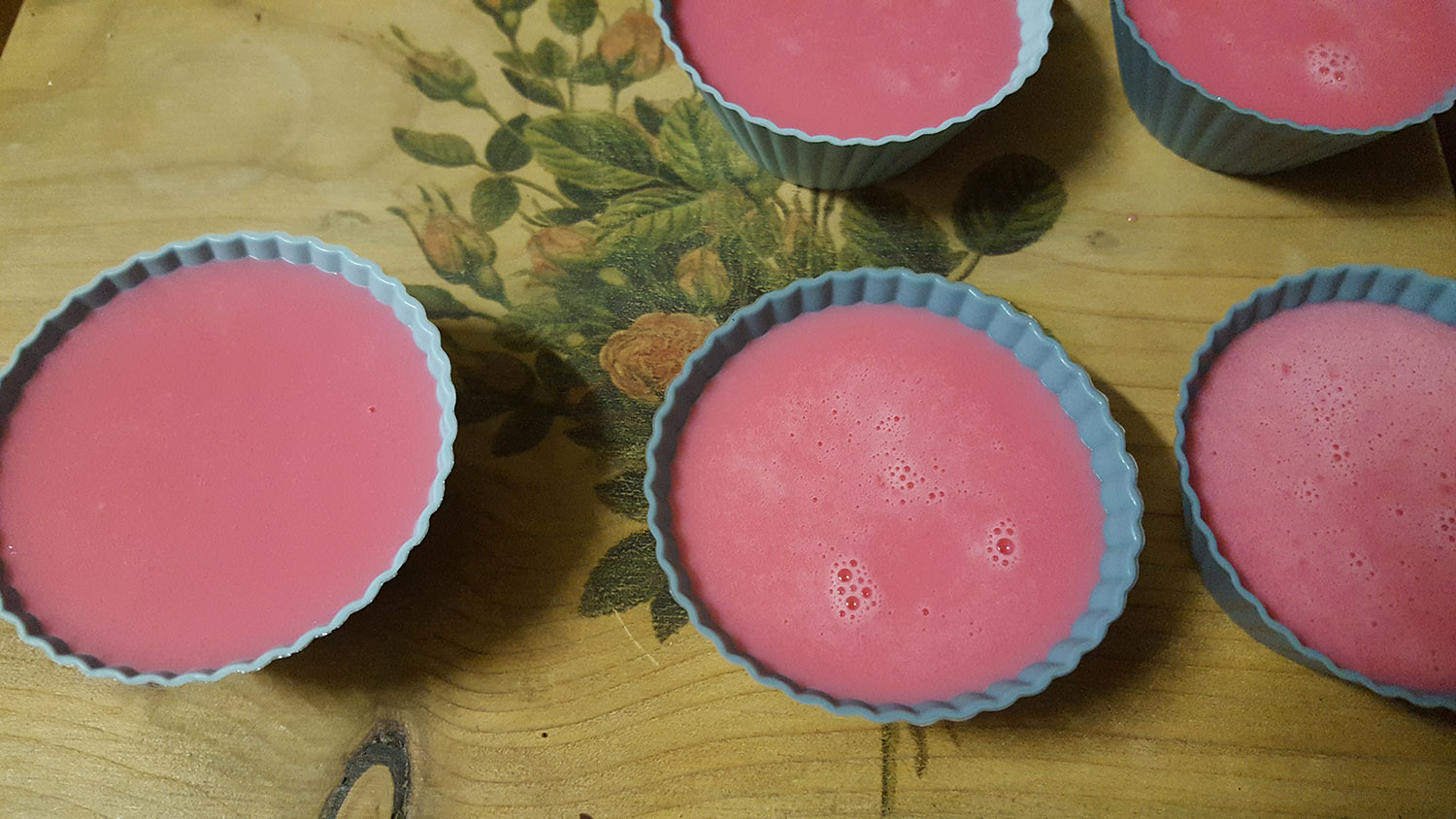 Carefully place the panna cotta in the fridge and let it set overnight. Before serving, crush the pistachios and sprinkle over the unmoulded panna cottas.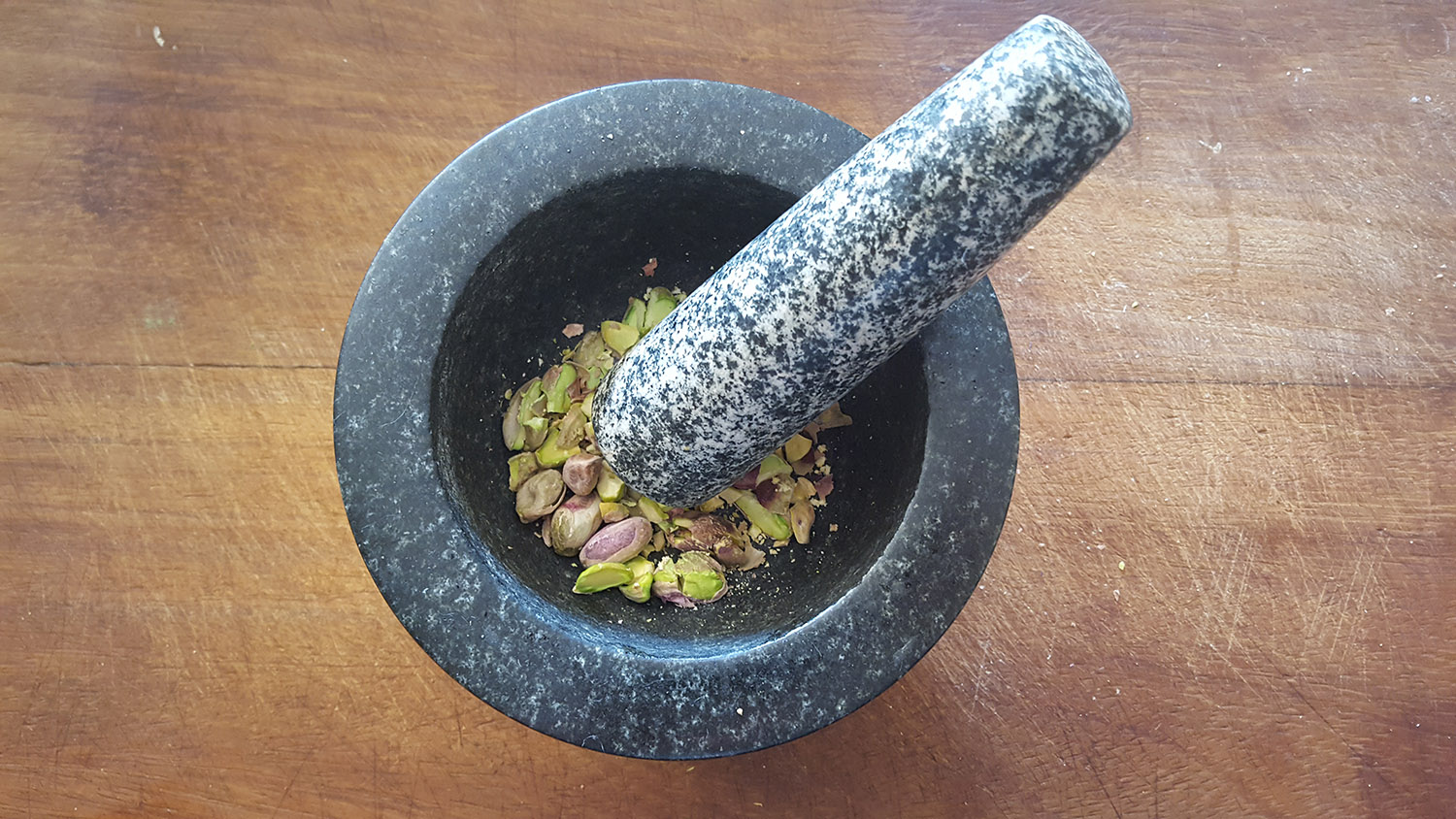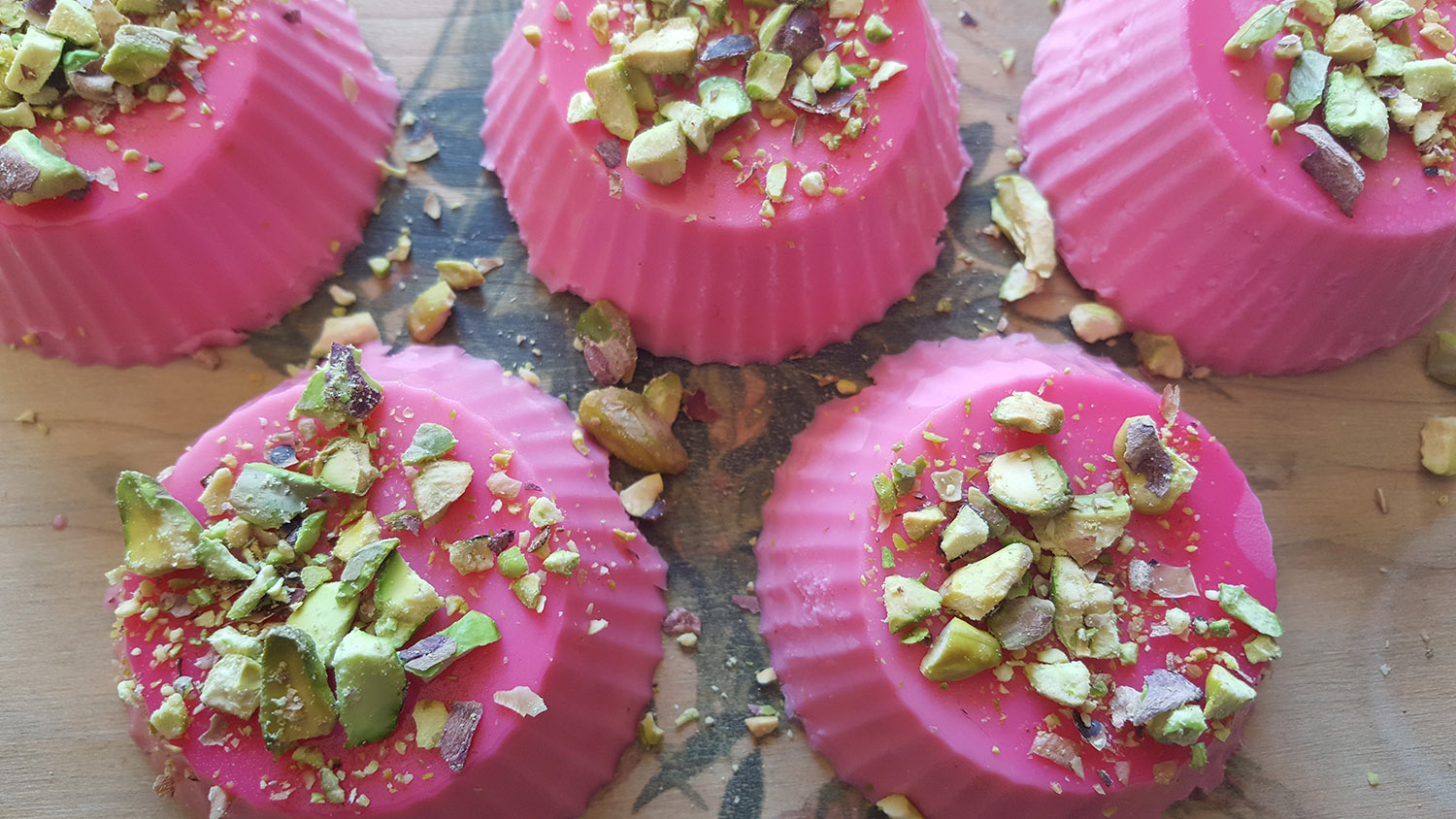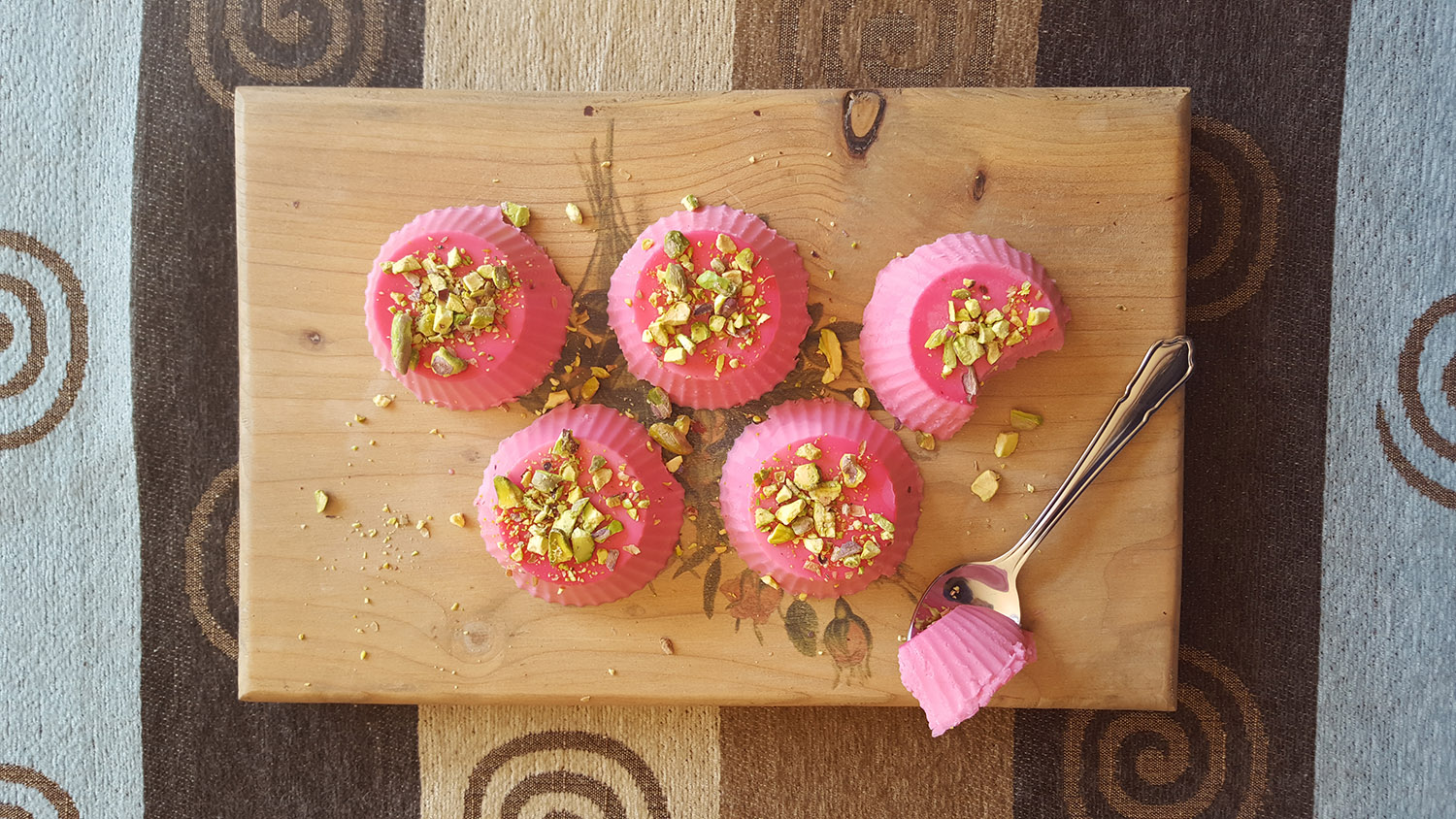 Approximate nutritional information per serving (assuming 5 servings):
Carbs: 1.2g
Fat: 29.8g
Protein: 1g
Calories: 269
Note: these macros are based on my ingredients, always calculate your own as nutritional values can differ from one brand to the next. 
Tags:
Cream
Sweet
Panna
Cotta
Rosewater
Rose