People often ask me for keto snack ideas or ideas for appetizers and this is one of my favourites. It's easy to do and even if you aren't a fan of chilli, these are perfect. I made these last year for Christmas dinner and it was fantastic, everyone loved them. 
Ingredients:
jalapeño peppers
cream cheese
basil leaves
bacon
Click here for the printable jalapeño poppers recipe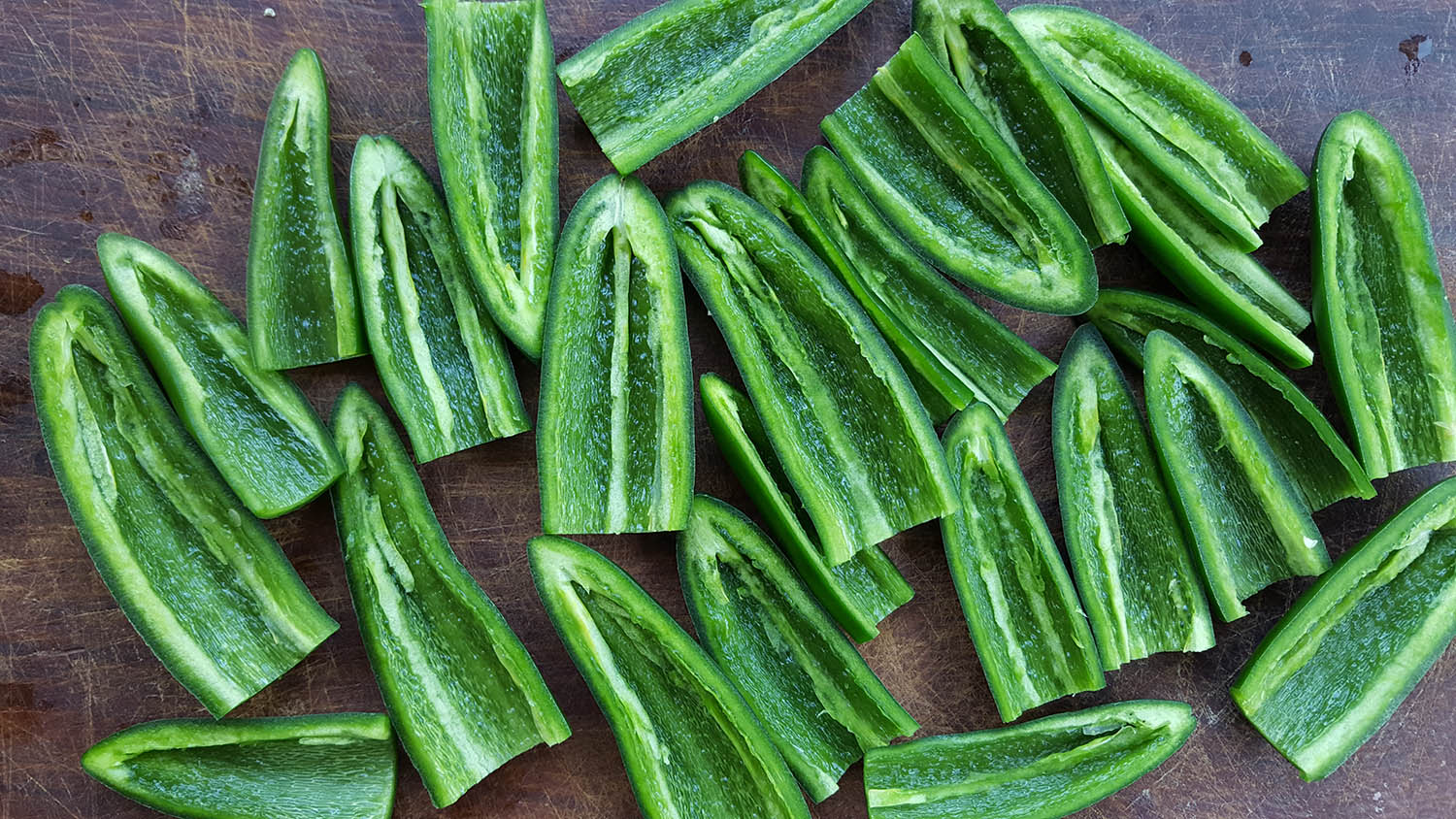 Slice the tops off the jalapeños and then cut them in half, lengthwise. Use a sharp knife or spoon with a sharpened edge to remove the seeds and other bits inside the peppers. It is a good idea to wear gloves when you handle the peppers in order to prevent any tears when you forget what you were doing five minutes ago.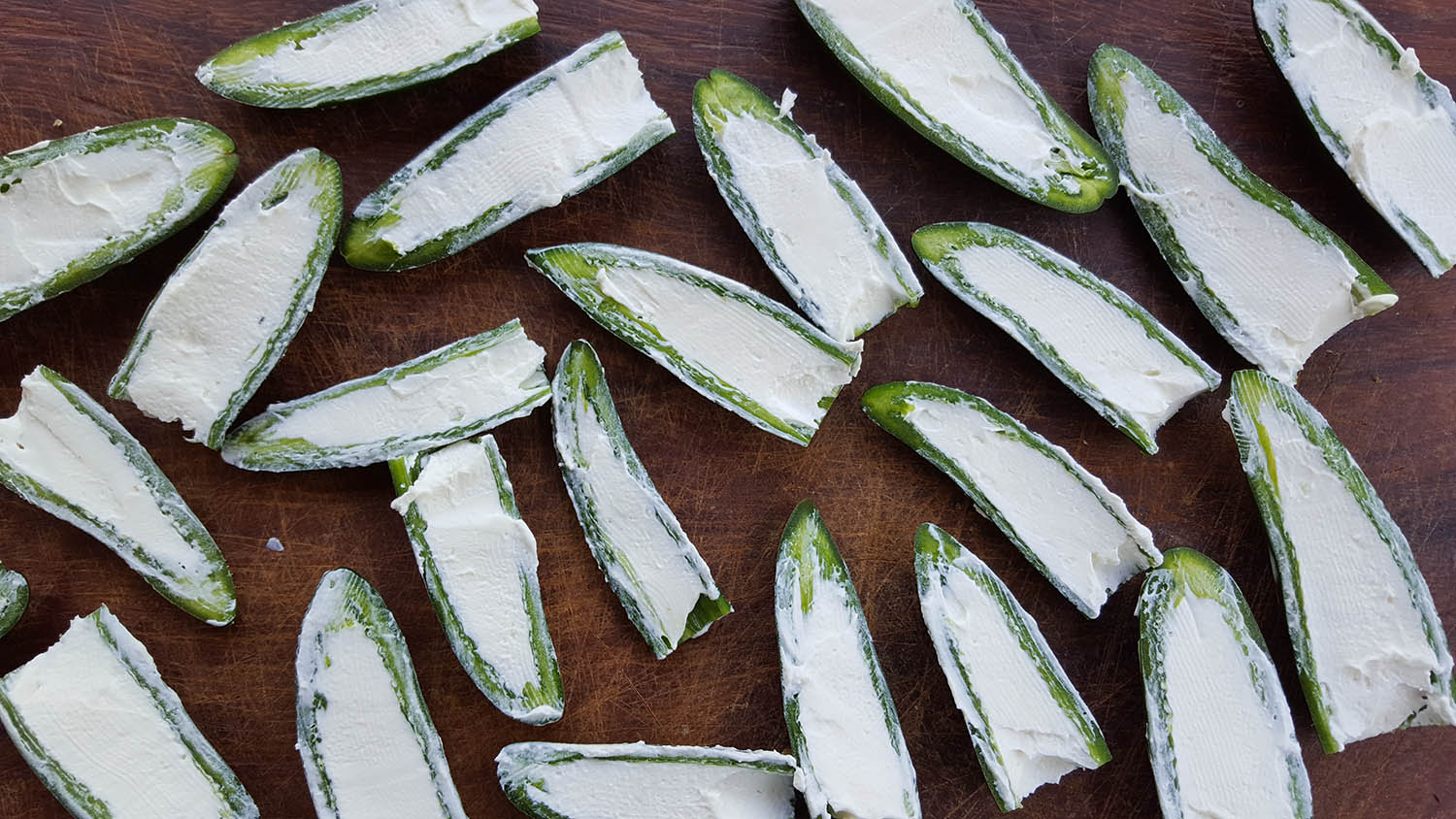 Fill the peppers with cream cheese, I use Kiri Cheese as it is the highest in fat and cheaper than the solid blocks of cream cheese you can buy here.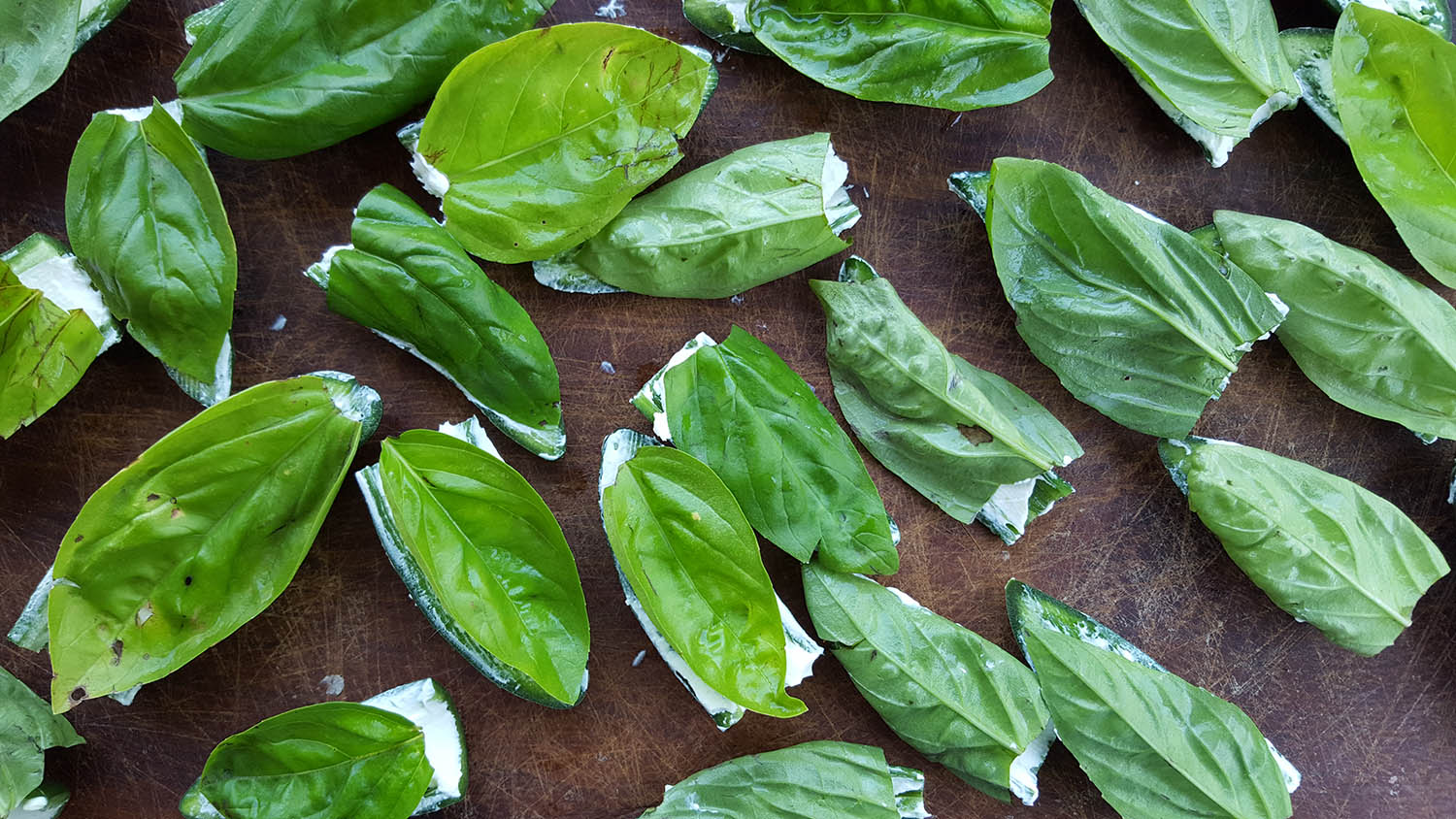 Wrap a basil leaf around each pepper. You can skip this step if  you don't have basil but it really adds to the flavour.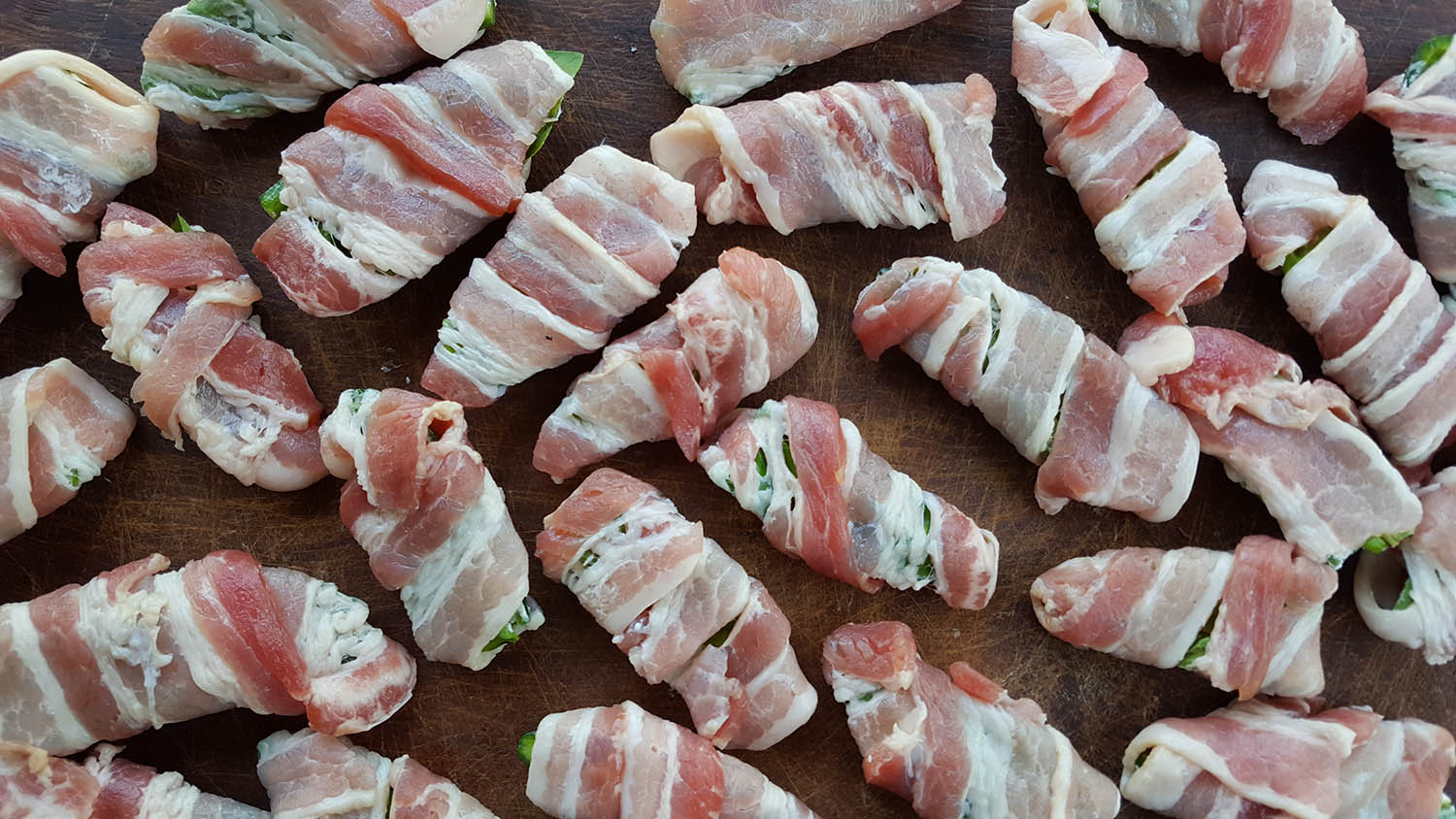 Wrap bacon around each of your stuffed jalapenos. Make sure they are well wrapped because the bacon shrinks a bit when cooked. You don't have to worry about them falling apart as the bacon will usually stay in place when it is cooking.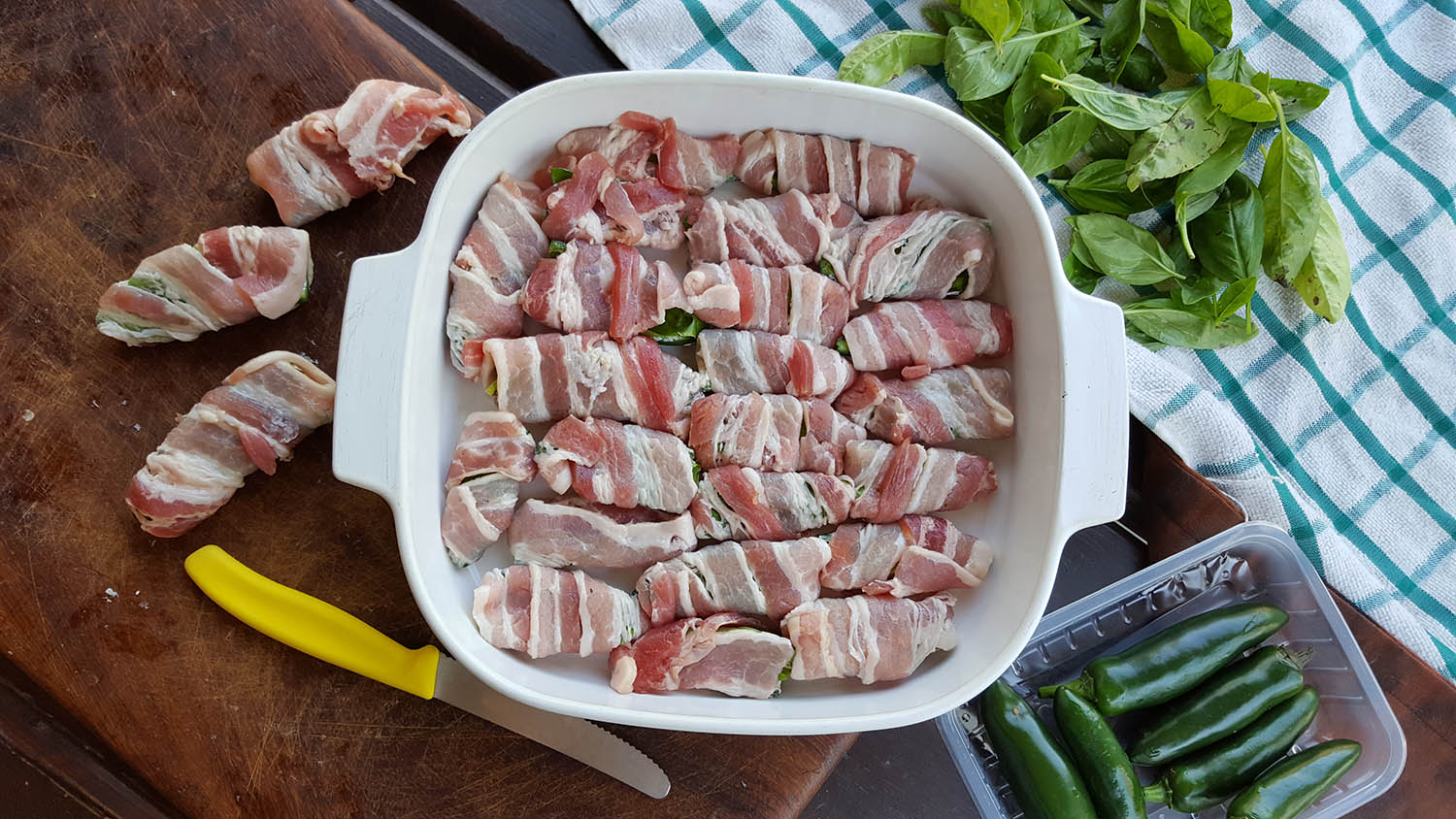 Place the bacon in an oven proof dish, put some salt and pepper over them and bake them at 180C until the bacon is cooked. Honestly, the amount of time depends on your oven, the thickness of your bacon and the size of your peppers. Once the bacon is cooked you can place them under the grill briefly to crisp them up slightly, and serve. Without the seeds, these peppers are USUALLY not that hot, but some of them can still kick a bit.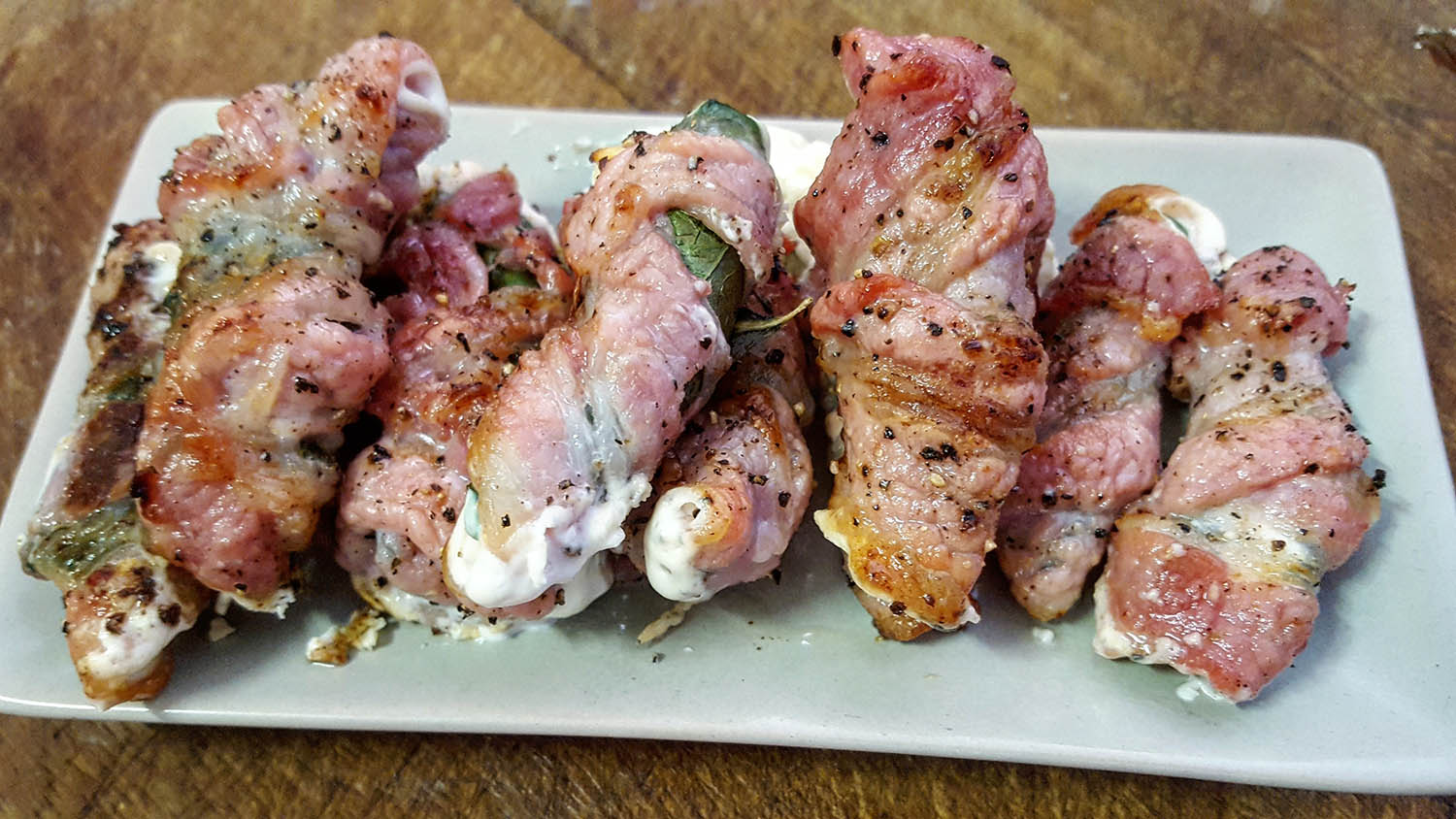 Tags:
Bacon
Cheese
Cream
Recipe
Jalapeno
Pepper
Snack
Snacks
Chilli
Appetizer