Lets preface this with: I don't usually tell my life story before recipes, I don't believe you guys want to hear about why I decided to make this specific meal for whoever I made it for and how they all went nuts about it and why it's connected to my childhood in some way. You're here for the food. That's okay, so am I.
That being said, this recipe holds a very special significance for me. My grandmother taught me a lot about baking and cooking. She was one awesome lady. Everyone loved her, you couldn't help it. She would invite you for lunch, teach you how to do something creative, feed you a roast of some kind and then give you a slice of pie. Her pies were famous. If you had the chance to have a mulberry or rhubarb pie at Aunty Rose's house; you did not turn that down. Those things were amazing. When I started keto I had to reconcile that there were a few things in my life that I would never eat again. My grandmother's pies, fruit mince pies and Christmas pudding. I was okay with all of this. I focused on what I could eat: cheese. My mother is a little more stubborn than I am. She decided that there was no way she was going to let this go. 
A few months ago she asked me for help coming up with a pie crust recipe. So we looked at Rosie's original recipe and figured out how to convert the carbs to well, not carbs. We had to try it a few times but when we finally got it to work... I almost couldn't believe this thing was real. We had made a pie crust that rivalled the real thing.
I know that sounds almost too good to be true but this crust browns nicely, it's flakey, it keeps its shape, the coconut flavour isn't strong at all and the best part: you can use it in savoury pies as well (with a bit of adjustment). My next mission - using it to make mince pies!
Ingredients:
Filling:
300g rhubarb (cleaned and diced) (10.5oz)
150g strawberries (sliced) (5.2oz)
5g fresh ginger (peeled and diced) (one very small piece)
1/3 cup powdered erythritol
Crust:
2 1/2 Tbsp. butter (softened) (36g)
1/2 cup powdered erythritol
1 large egg
1/4 cup sour cream
1/2 cup almond flour
1/3 cup coconut flour
1 Tbsp. psyllium husk (powdered - pop it in the coffee grinder if needed)
1/8 tsp. xantham gum (optional but nice)
1/4 tsp. salt
1 tsp. baking powder
1/4 tsp. cinnamon
Preheat the oven to 160C/320F
Click here for the printable Rhubarb Pie recipe
Clean and chop the rhubarb into 1cm pieces (or smaller, it doesn't really matter).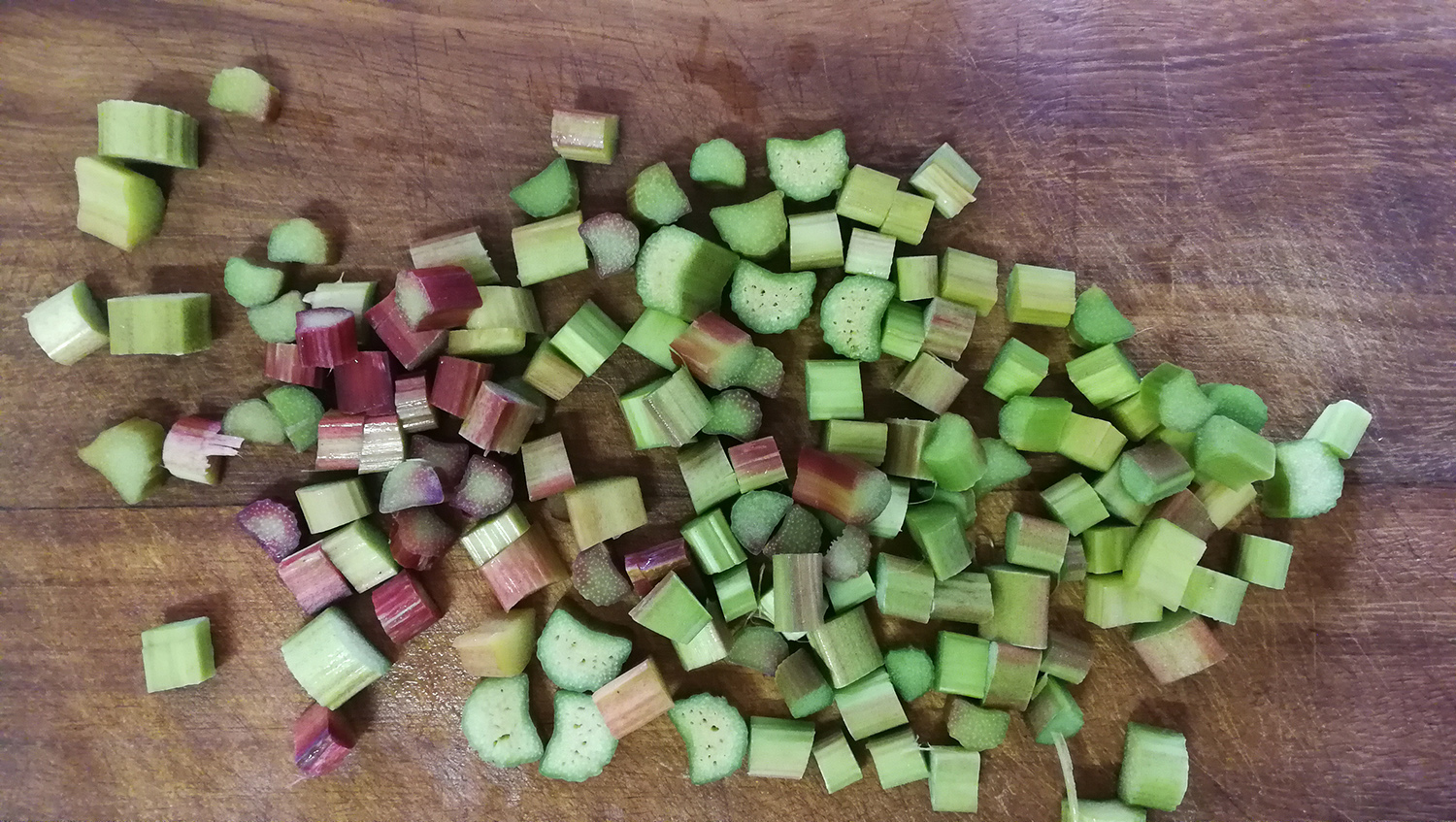 Combine the rhubarb, strawberries and ginger in a pot on medium to low heat and add the erythritol and stir until the sweetener is well mixed in with the fruit. DO NOT ADD ANY WATER TO THIS. The fruit will make enough of its own moisture.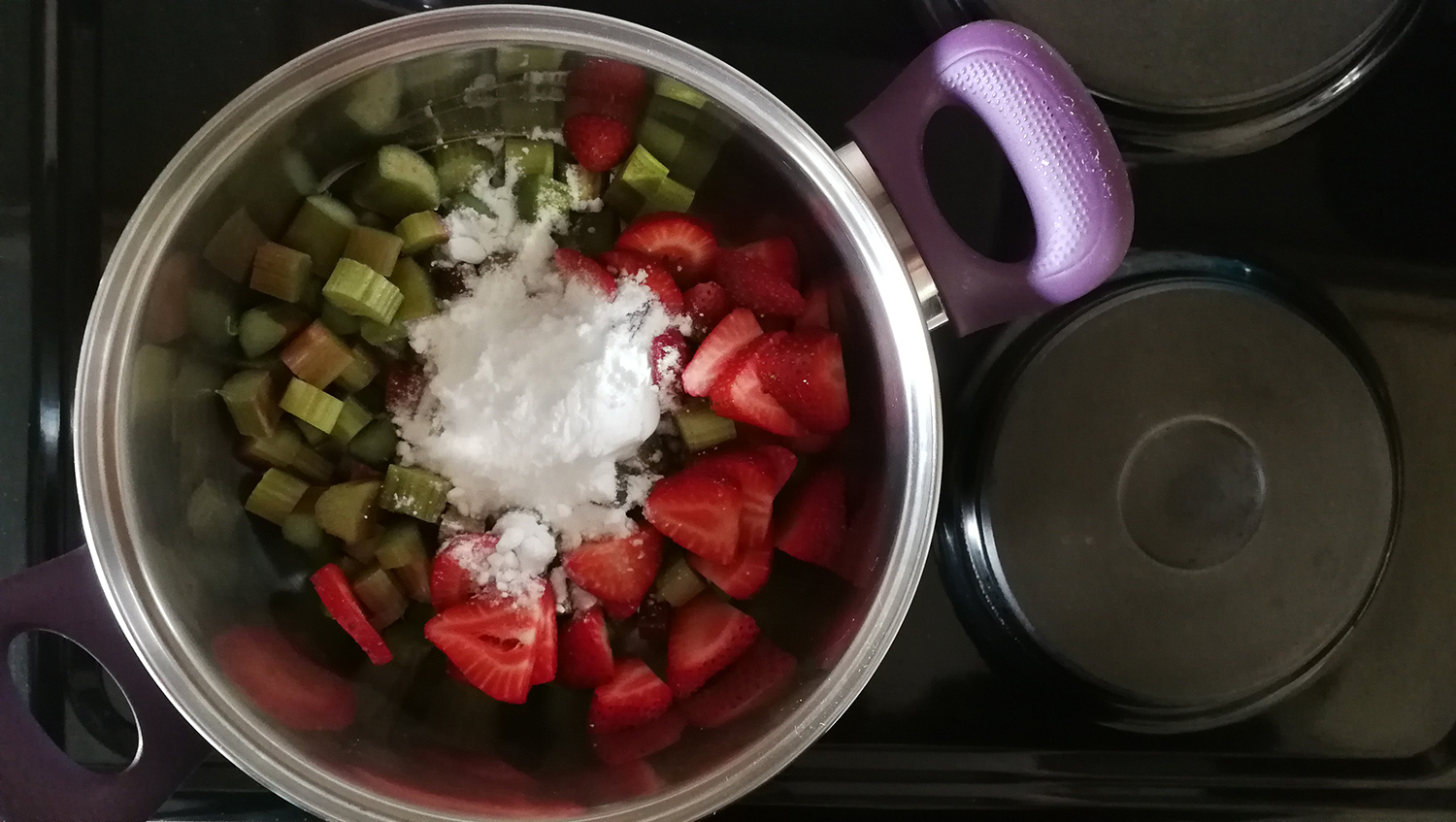 Leave the filling mixture on low heat while stirring occasionally. Don't let it burn. The fruit and the erythritol will dissolve and cook. The rhubarb will soften and break apart, causing a stringy appearance.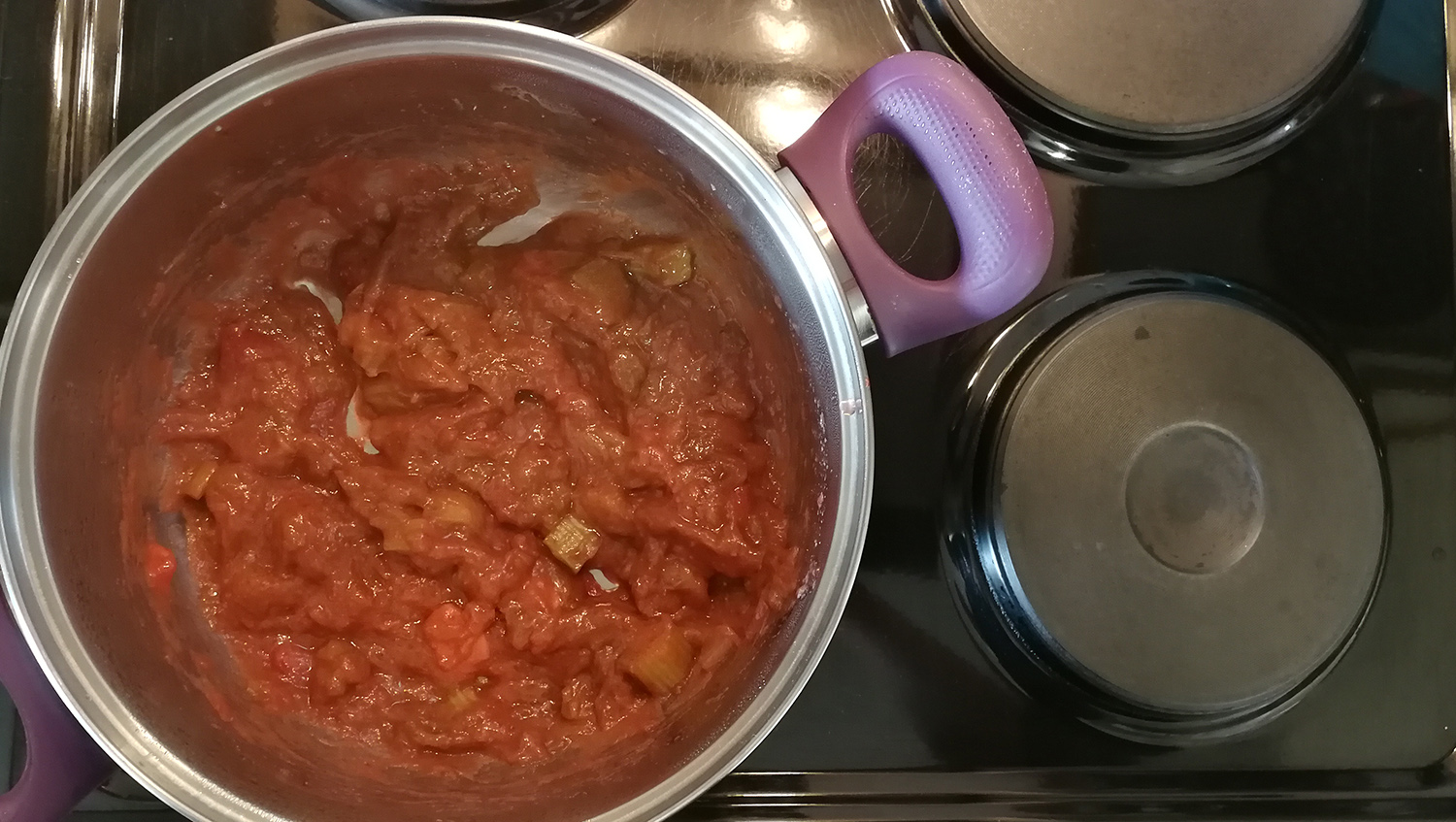 While the filling is still cooking, cream the butter and erythritol together until you get a soft and fluffy texture. I use an electric mixer to do this. The butter should be room temperature and the erythritol needs to be powdered or it will not work. Use a coffee grinder to powder your own if you can't buy it.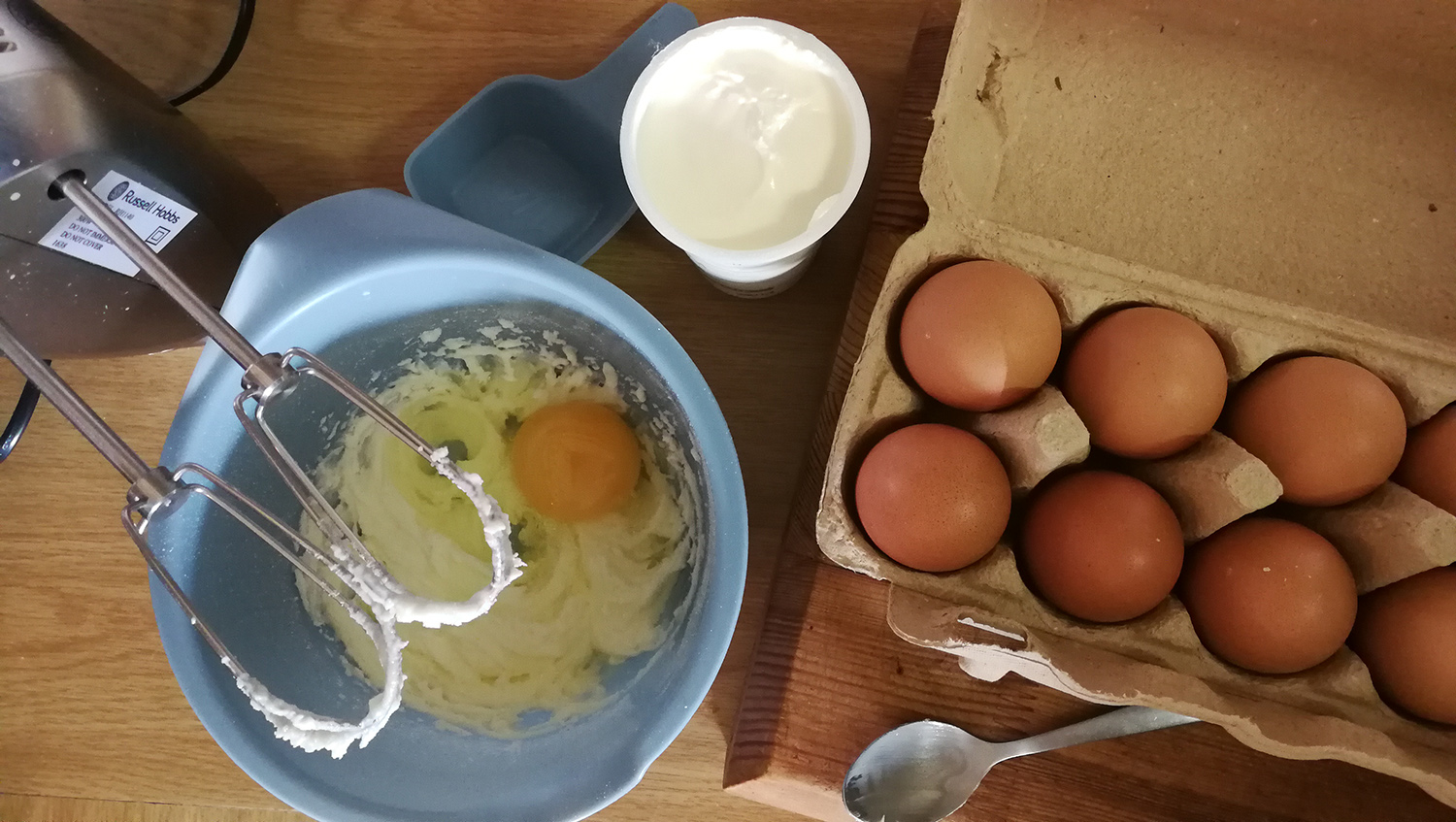 Once the butter and erythritol is mixed, beat in an egg and the sour cream. The mixture will become quite runny, this is normal.
Combine the remaining dry ingredients in a separate bowl. Pour this into the butter mixture and continue to beat with the mixer. The consistency of the crust mixture will be slightly fluffy but you should be able to gently roll it into a ball with wet hands.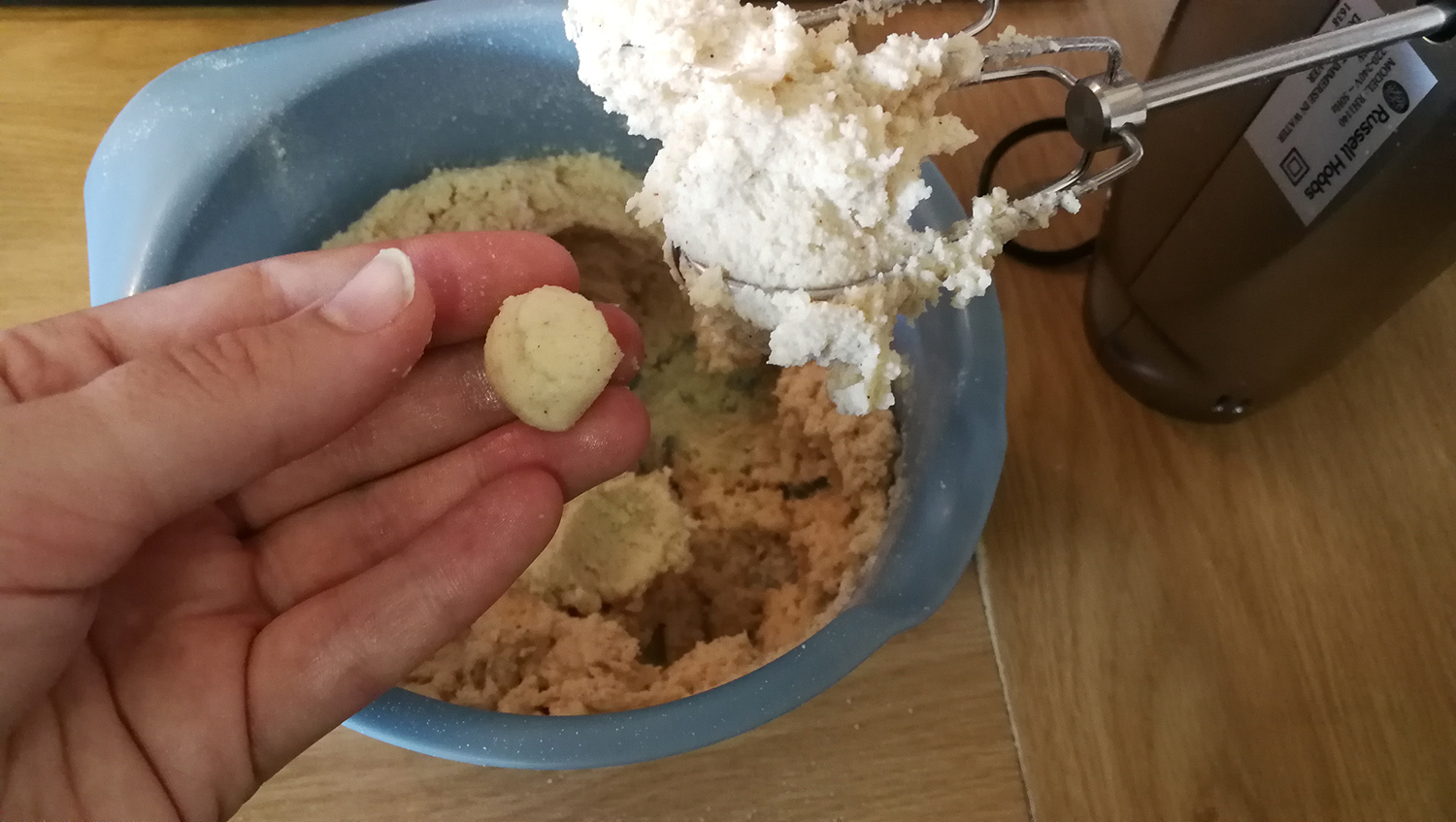 Grease your pie dish well with butter. My pie dish is 22cm in diameter and sloped inwards. It easily makes 8 slices. Wet your hands slightly and then gently press the dough evenly into the dish. Make sure that there aren't any thin areas, it should be as even as possible. Set aside.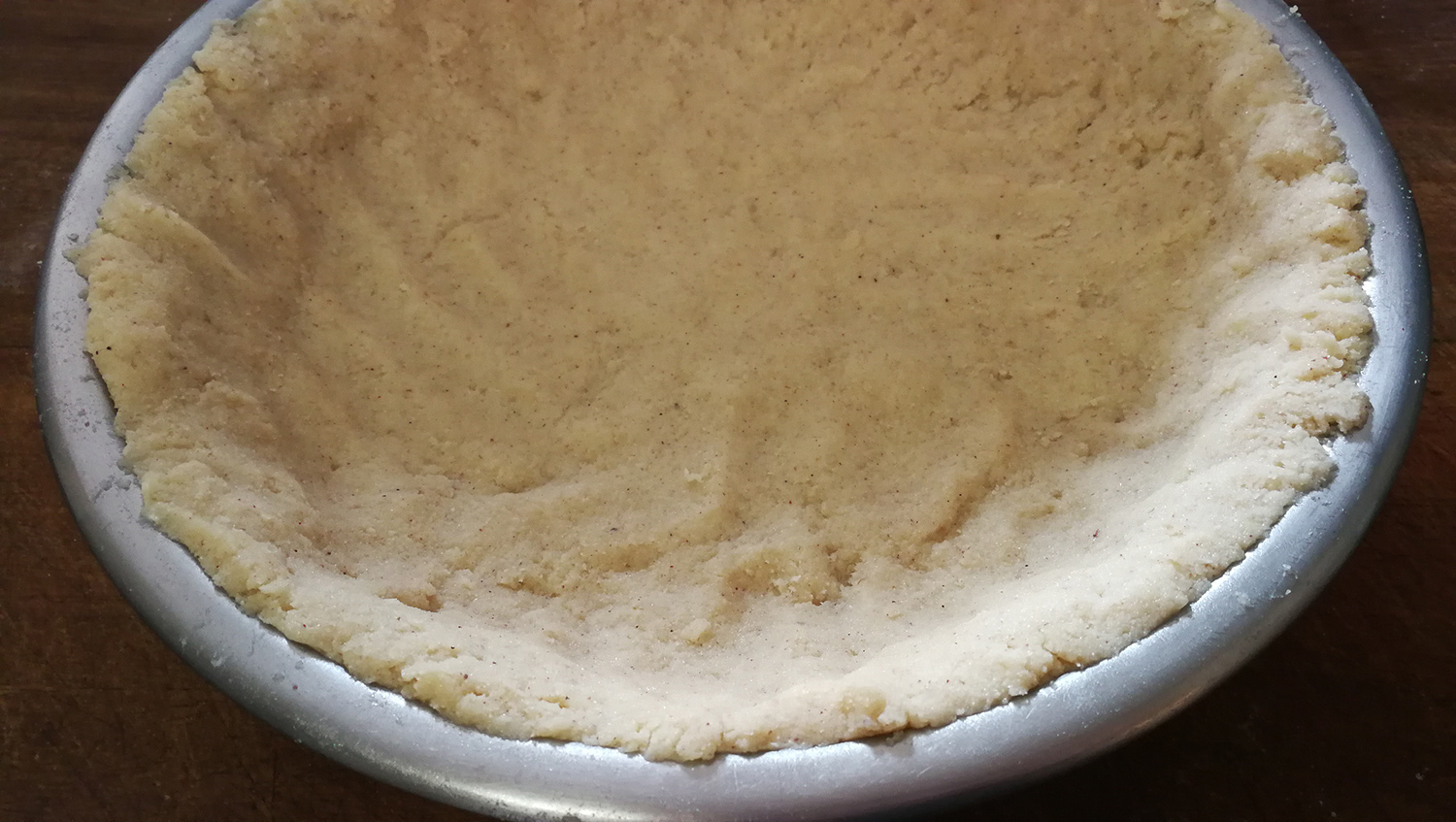 Once your fruit mixture has cooked, pour it carefully into the pie dish. The time your fruit will take to cook is dependant on what you use. You could also use other types of low carb berries for this pie. Raspberries are lower carb than strawberries, I will be trying rhubarb and raspberry pie soon. The filling mixture should be cooked until most of the liquid has evaporated and the fruit is syrupy.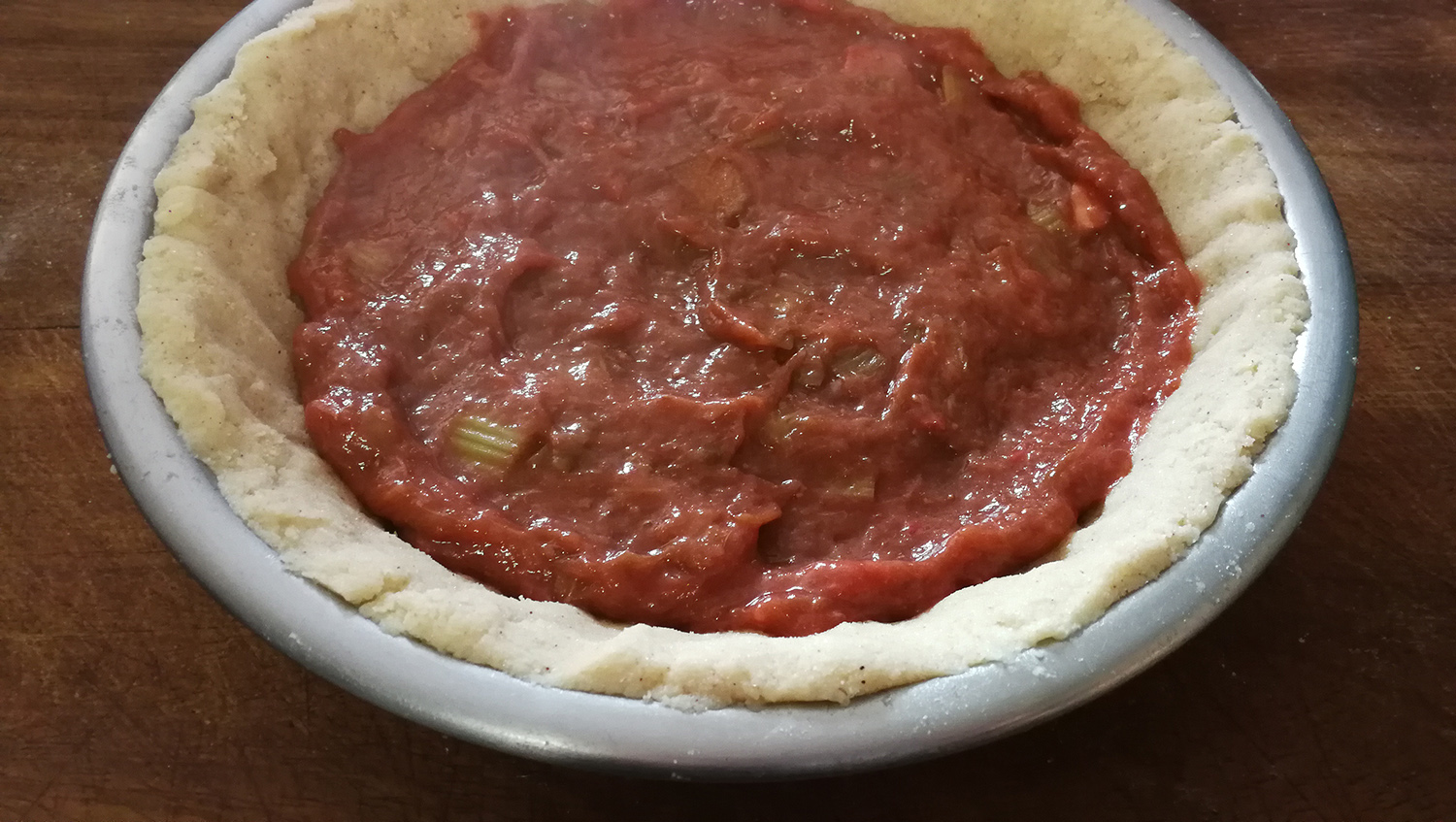 Bake the pie at 160C/320F for 25 - 35 minutes. Be careful not to burn the crust. Another method to do this is to bake it for 20 - 25 minutes, or until firm and golden brown and then let it sit at room temperature until you want to serve it. Then bake it for another 10 minutes to heat it up. Serve with whipped cream.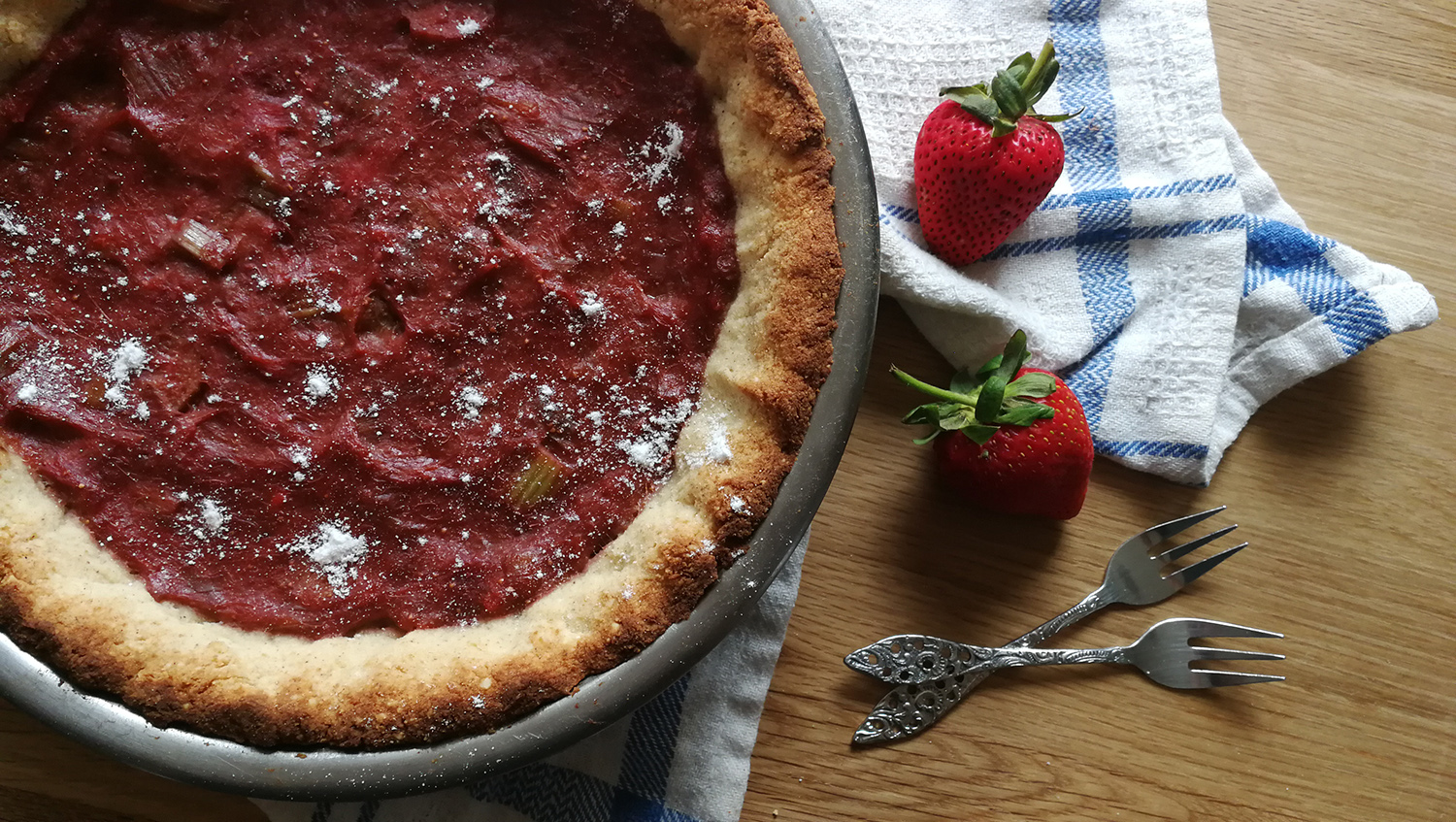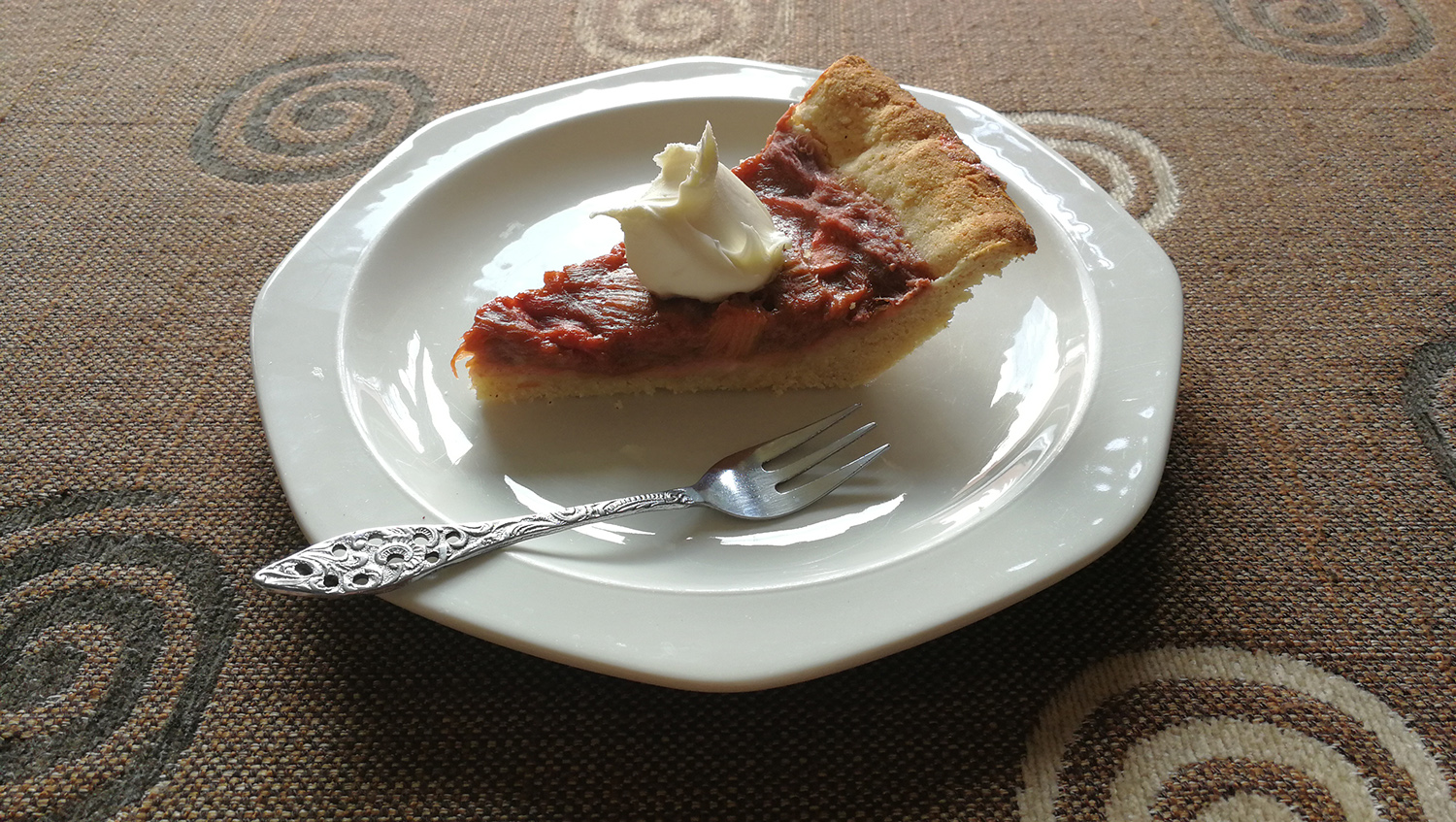 Approximate macros per slice (assuming 8 slices):
Carbs: 4.8g
Fat: 11.5g
Protein: 3.7g
Calories: 150
Note: These are based on my ingredients, always work out your own macros based off the nutritional information on your ingredients.
Tags:
Almond
Butter
Coconut
Cream
Pie
Recipe
Sweet
Rhubarb
Crust
Ginger
Strawberry