Hollandaise sauce is pretty much a keto staple for me. I used to only have it when I went out for brunch but when I started keto, I taught myself how to make it correctly. In the beginning when I asked Waide if he wanted Eggs Benedict he would always say no thank you because he hated the taste of hollandaise. After a few months of this he eventually consented to try it. "Oh, this is what hollandaise is supposed to taste like?" I don't blame him, restaurant hollandaise can taste really bad if they do it wrong - or buy packaged stuff.
Don't be too scared of messing this up... I curdled the sauce about 3 times before I finally got it right. It took me a little while to figure out that the secret is LOW HEAT. If you don't own stainless steel mixing bowls, I recommend you fix that and go buy some. They are easy to use and a great way to make DIY double boilers. I use these bowls for my sauce because it makes it easy to check the heat underneath. The ideal for hollandaise is when your water (not touching the bowl!) continues to steam without boiling.
I googled recipes to try find an example similar to what I do and I realised that hollandaise recipes are as varied as people's opinions on poaching eggs - there is no one way. Some people add cayenne pepper, some people add Tobasco sauce, some people add their eggs into the butter and some people prefer to use a stick blender. My method was the first one that worked for me, so I tend to stick to what I know works, with a few flavour detours.
You will need:
3 egg yolks
100g butter (3.5 oz) (I usually use unsalted butter but both types work, and I want to experiment with ghee as well... So any manifestation of butter should do)
1 tbsp. lemon/lime juice
1 tsp mustard
whisk
stainless steel bowl
small pot with hot water
pyrex jug
Melt your butter in a small jug. I use my microwave, but as long as you end up with liquid, it doesn't matter. Set aside. The butter should be warm but not boiling hot when it's added to the sauce.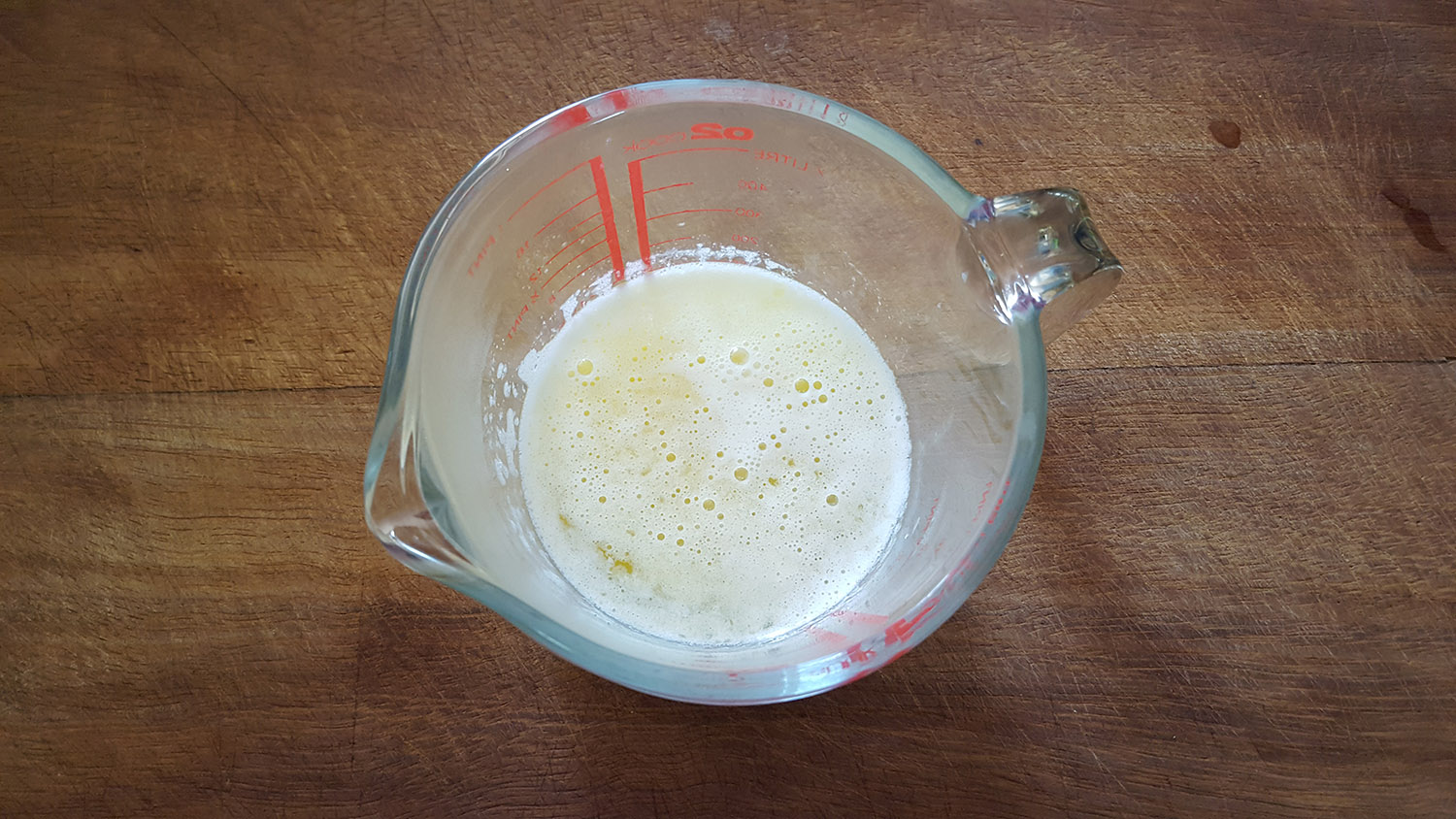 Separate your egg yolks and place in the stainless steel bowl. Add your lemon juice and mustard and whisk together. I recently started using half a small lime (it equates to about a tablespoon) and a mix of Dijon mustard and wholegrain mustard. The flavours work really well together. Concentrated lemon juice also works if you don't have fresh lemons - I use the same amount.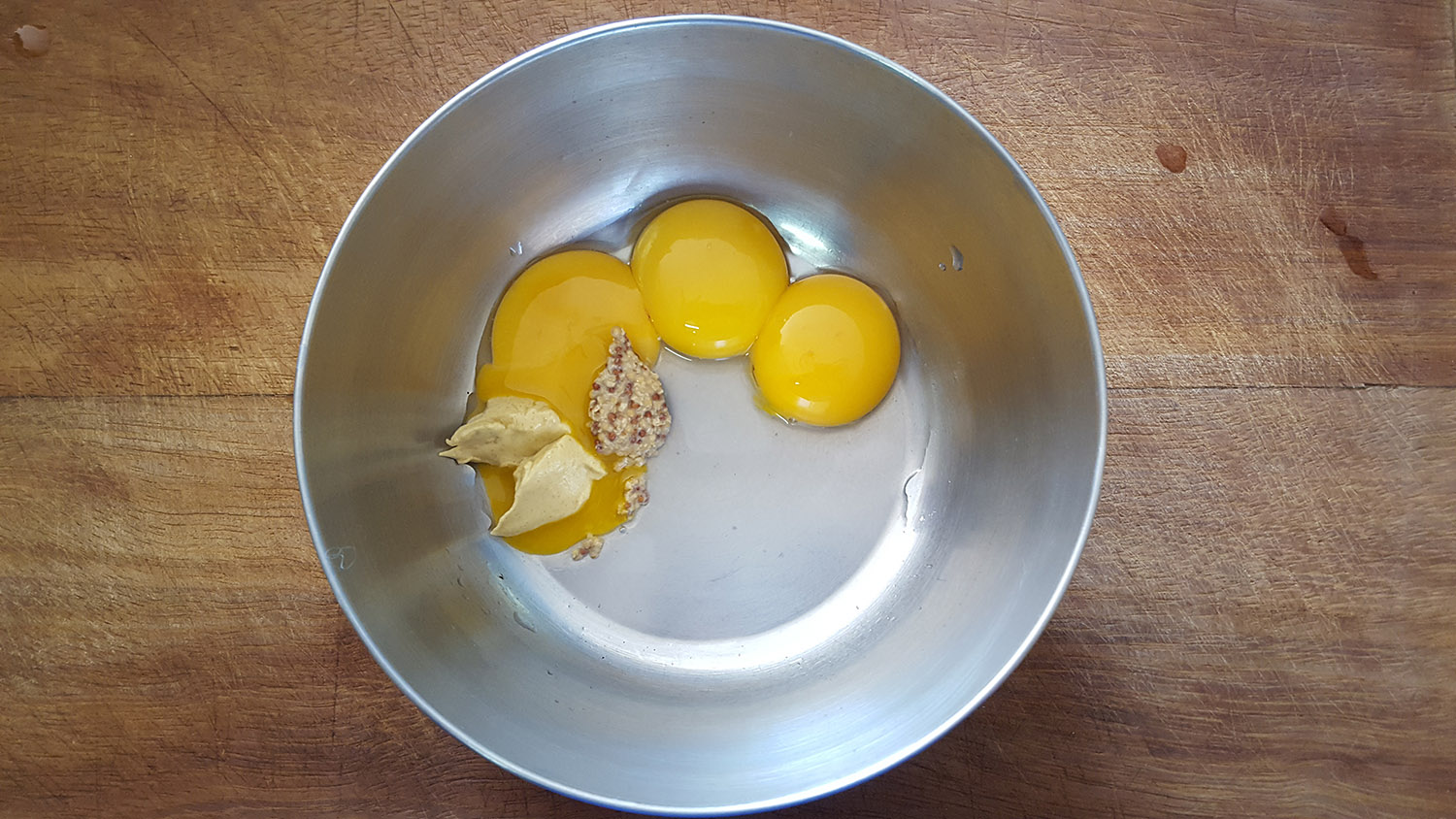 Once you've whisked the egg yolks for about a minute, place the bowl on top of the gently simmering water. The water level should not touch the bowl. You want the steam to do most of the work. If you are worried that it's too hot, turn the heat down and take your bowl off the pot. I've linked a video below with a good example of the temperature of my double boiler. Too much heat will split your sauce and cook your eggs.
While continuously whisking the egg yolks, pour in the warm melted butter very slowly. I do it in about five batches, pouring it into the egg in a very slow stream. The sauce starts to emulsify very quickly. Keep whisking the entire time. Once all the butter has been added, remove the bowl from the heat and add any extra spices you would like (cayenne pepper/black pepper etc).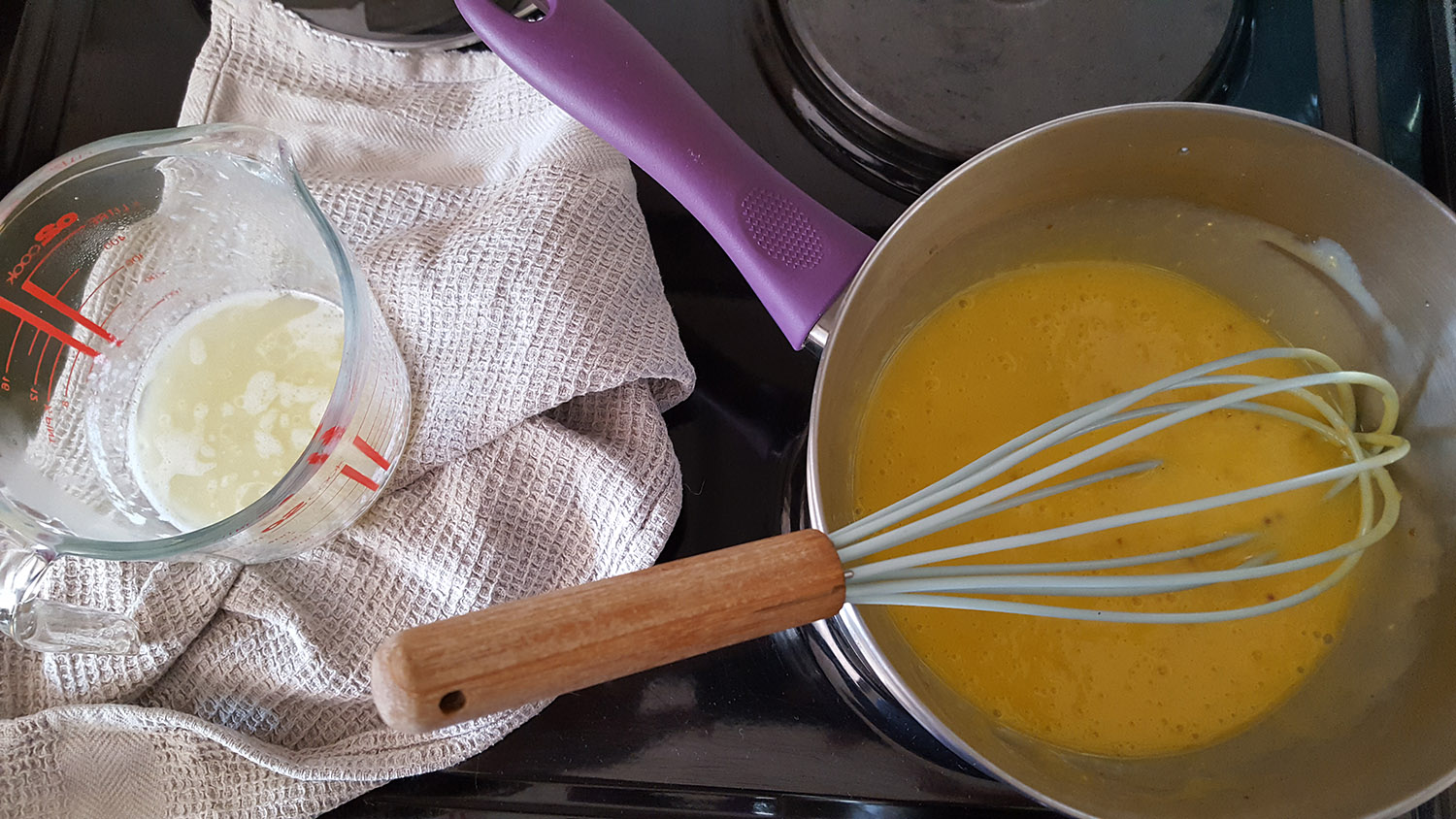 Hollandaise is best served warm, but to save water/time, I usually make it first over the pot I'm going to poach eggs in. Simply whisk the sauce in the steel bowl over your poaching eggs to reheat it right before serving.
Hollandaise sauce goes well with eggs, bacon, salmon, trout, steak, avocado, pork belly, asparagus... mostly anything actually.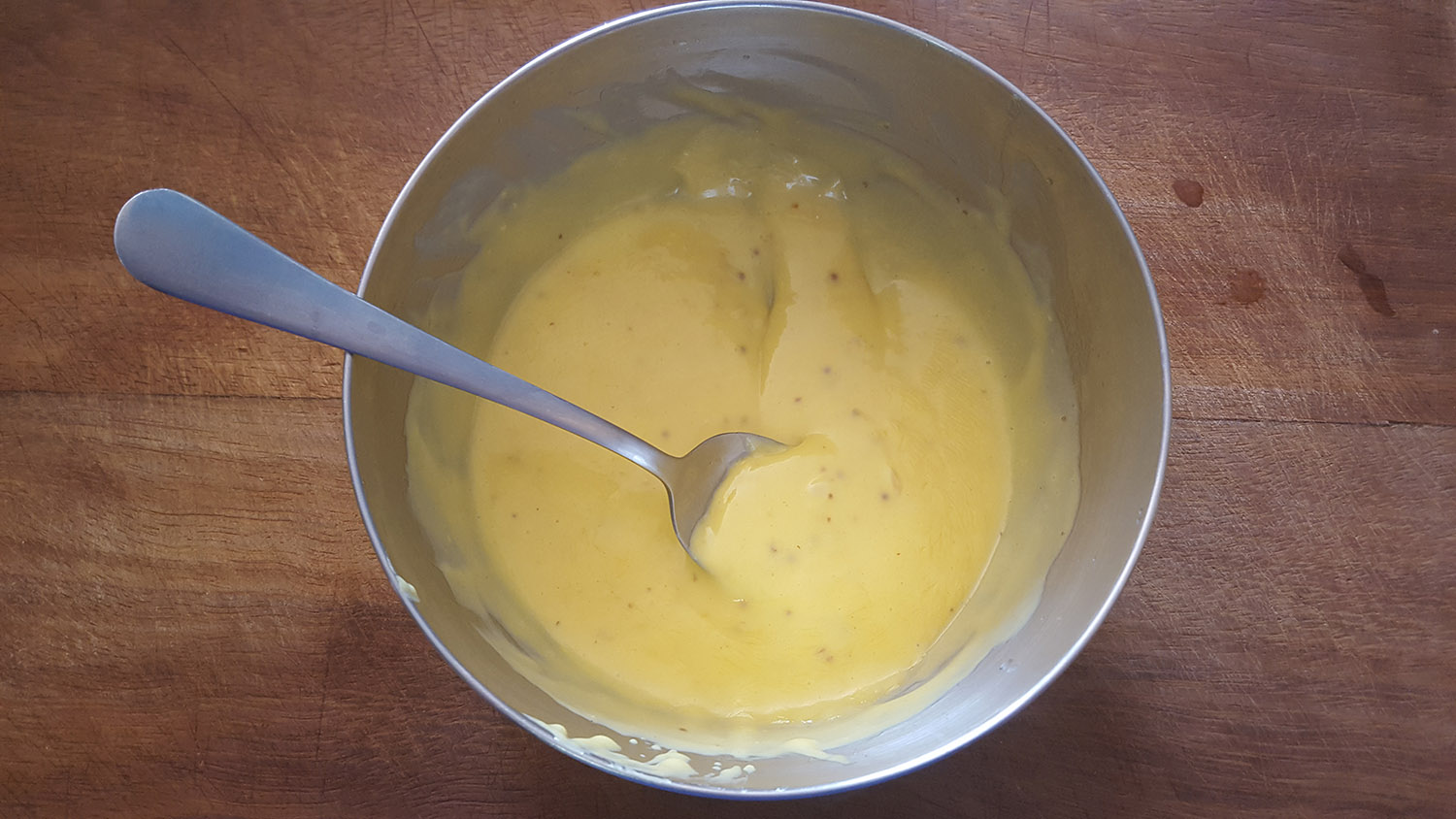 Tip: I put the leftover hollandaise in the fridge. The best way to reheat it once it's been refrigerated is to put it in a small microwave safe dish, away from the edges of the bowl. The sauce is thick when cold so it will hold its shape. Microwave on Medium Low for 5 second bursts. Stir after each time. I usually only do this 4 times because if you heat it up too much in the microwave the sauce curdles.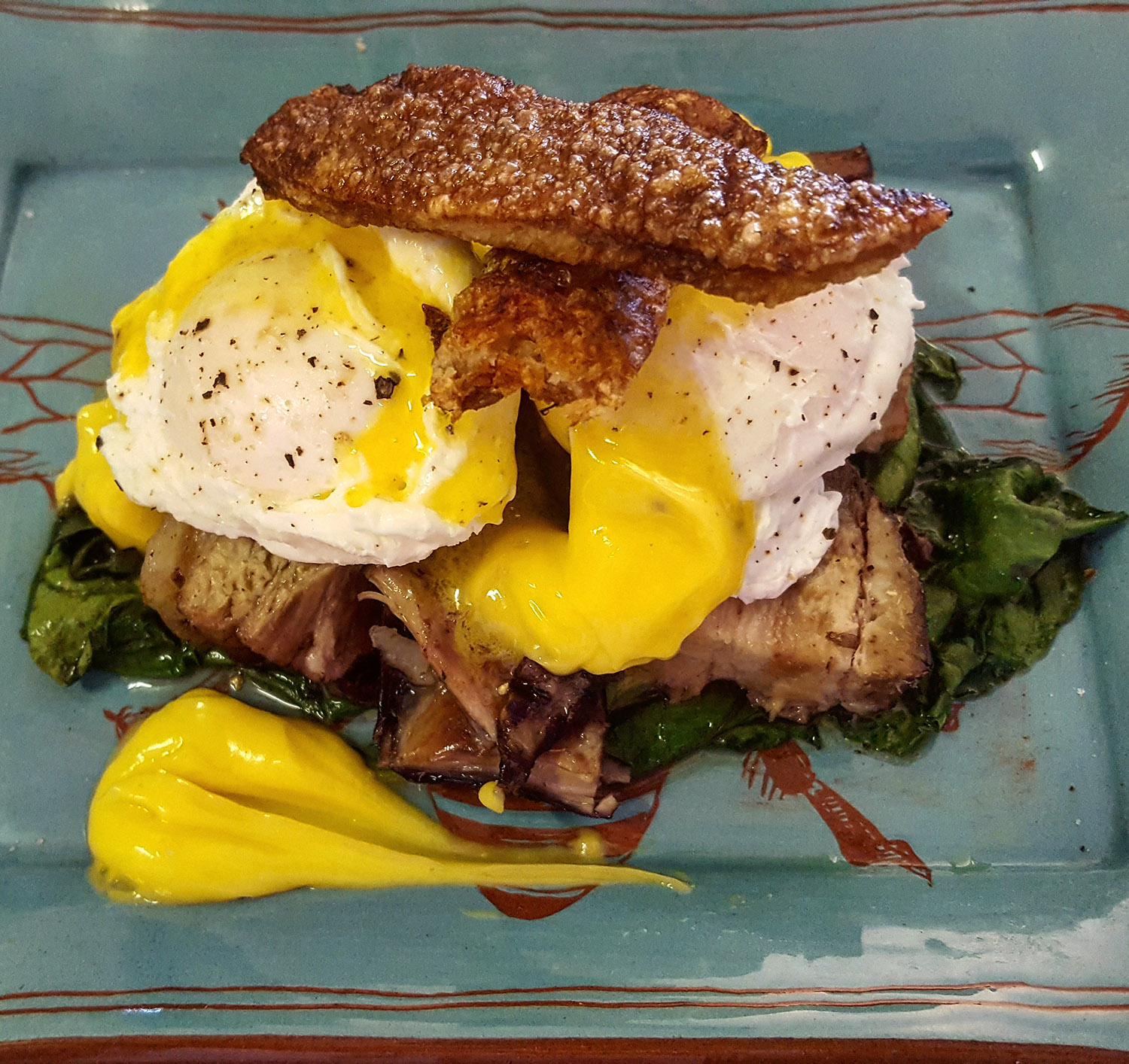 Image above is poached egg and pork belly on a bed of wilted spinach served with hollandaise sauce and crackling. 
Tags:
Breakfast
Eggs
Keto_Basics
Poached
Poached+Eggs
Sauce
Hollandaise
Sauces
Benedict