Creamed spinach is another keto staple in my kitchen. These days, I'm very hesitant to order this at a restaurant because most places use flour as a thickener. Luckily, it's a very easy dish to do at home, as it takes less than 10 minutes to put together. I have experimented with different flavours in this based on what I am cooking. Meat drippings are a great addition to creamed spinach.
Ingredients: 
500g spinach
boiling water
2 tsp (heaped) cream cheese
2 tsp (heaped) parmesan cheese
salt & pepper
optional: butter/meat drippings
optional (but highly recommended): feta cheese 
Slice/tear the clean spinach leaves into small pieces and place them in a large pot. Add a pinch of salt into the pot. Put about an inch of boiling water at the bottom of the pot. Put a lid on the pot (put it on slightly skew to let the steam out) and cook on medium to high heat for about 5 minutes or until the spinach is fully wilted (cooked). Drain thoroughly. 
Add the cream cheese and the parmesan. This is where I would add any meat drippings to the spinach, you can also use plain butter or add garlic - use your imagination. Just remember: the more liquid you add, the runnier the final result will be.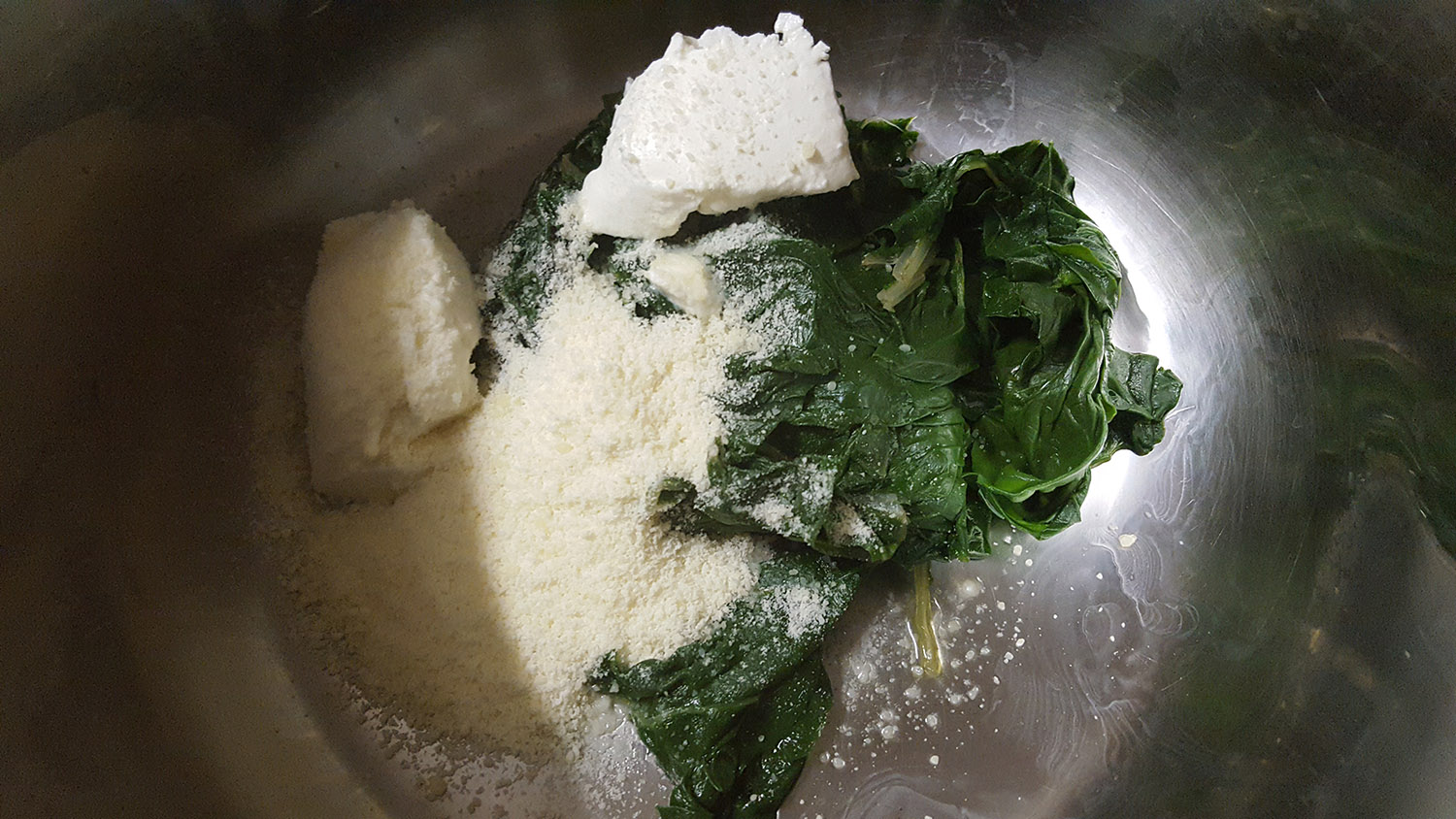 Using an immersion blender (stick blender), carefully liquidise the spinach mixture. I say carefully because I usually end up cleaning spinach off my glasses, dog, and one time, my ceiling. This would probably be easier to do in a food processor, but that's a lot of dishes for a tiny amount of spinach.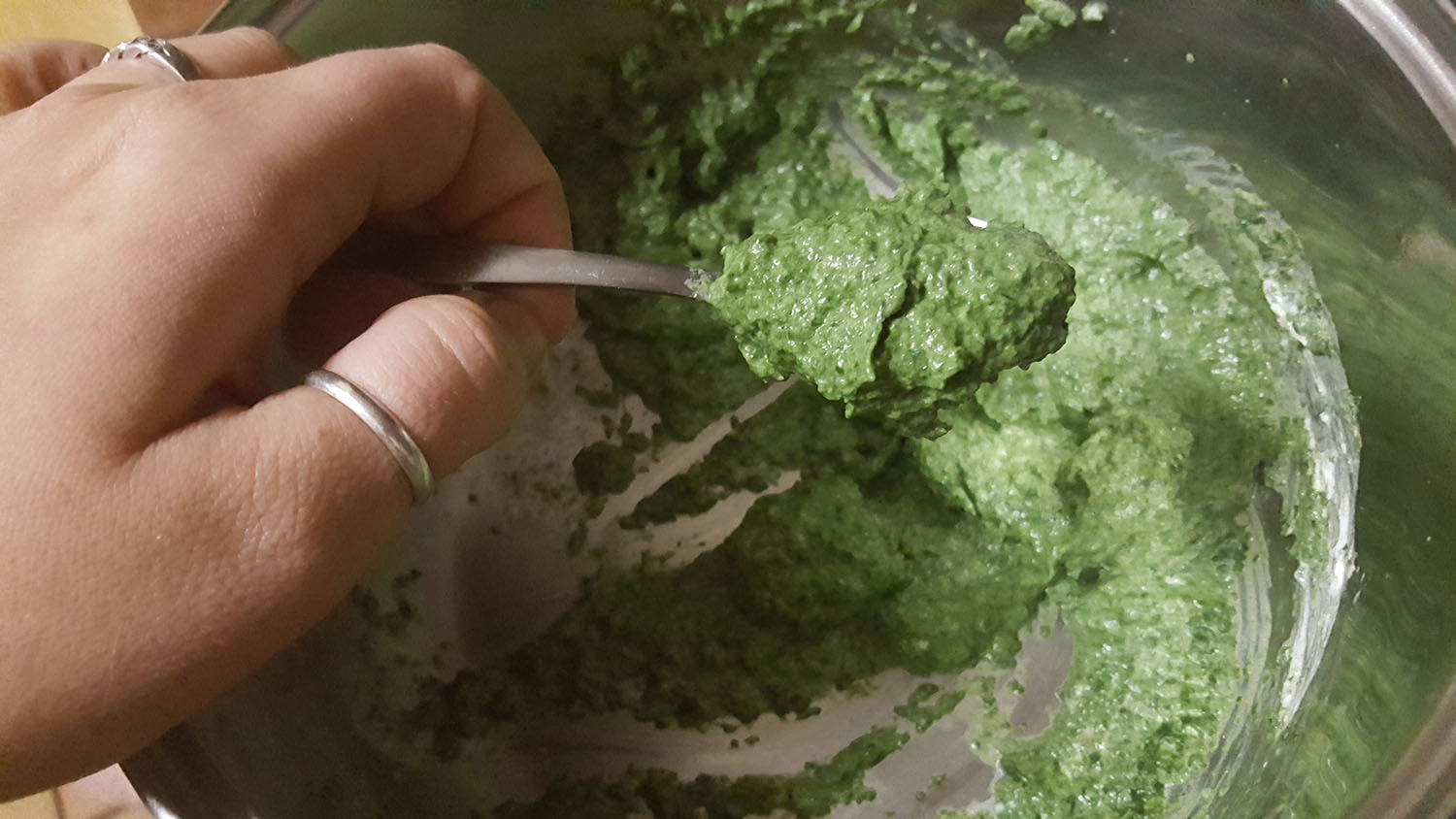 If you've drained your spinach properly, the consistency should be firm and not watery. Season with salt and pepper and serve.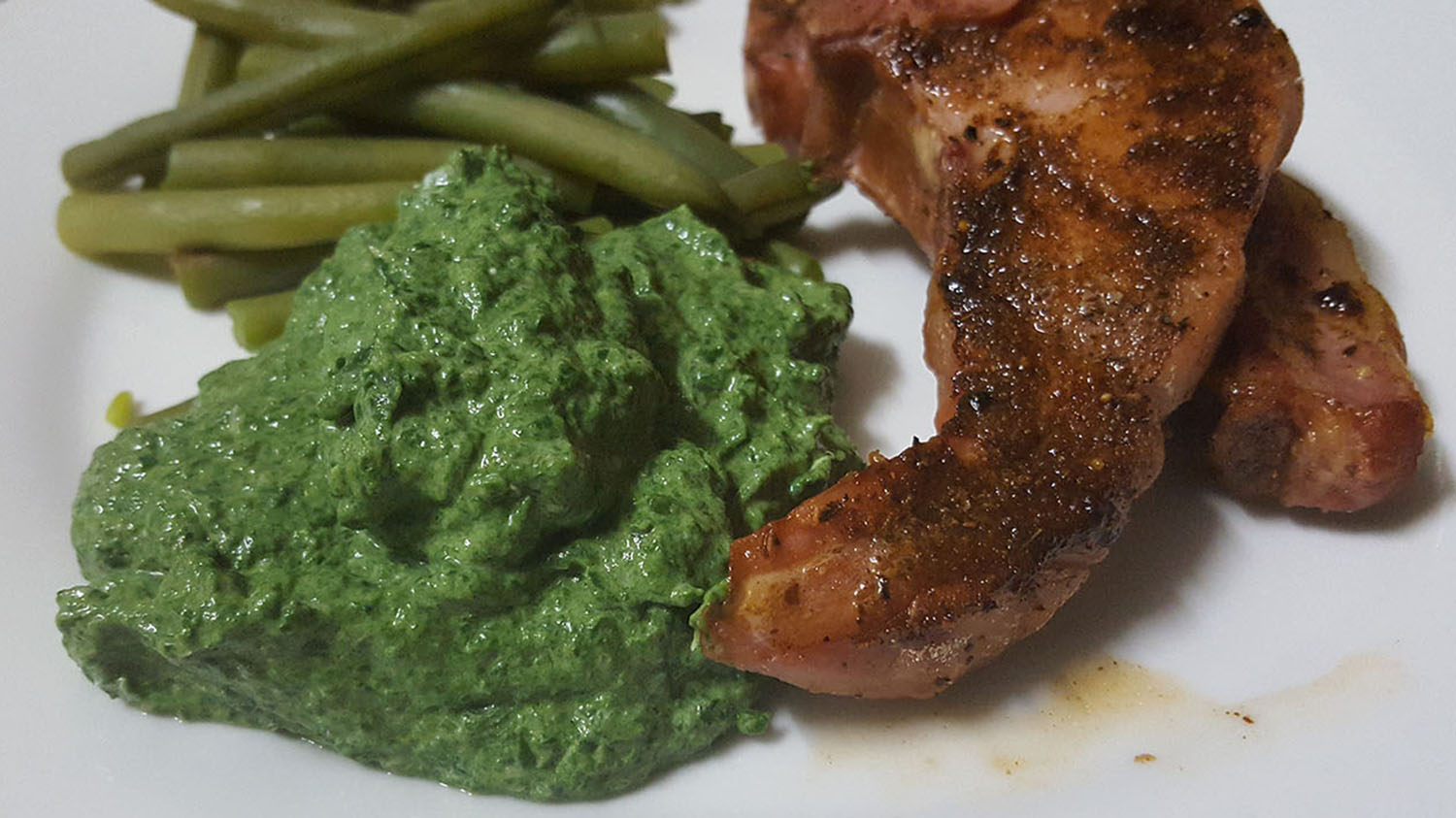 Tags:
Cheese
Dinner
How_To
Keto_Basics
Parmesan
Spinach
Creamed
Creamed+Spinach