This recipe is amazing, like mindblowingly chocolatey gooey amazing. It's technically a flourless brownie recipe (included in this post) that I accidentally undercooked. Best accident ever. 
Ingredients: 
150g butter (1 stick + 3 1/3 tablespoon)
100g Lindt 90% dark chocolate (3.5 ounces)
150g powdered erythritol (1 cup) (I am still experimenting with reducing this - I've tried 100g and it was very nice but not that sweet) 
1 tsp vanilla beans OR vanilla extract 
5 eggs
50g cocoa powder (1/3 cup)
Preheat your oven to 180C or 350F
Click here for the printable chocolate lava cake recipe
Click here for the printable flourless brownie recipe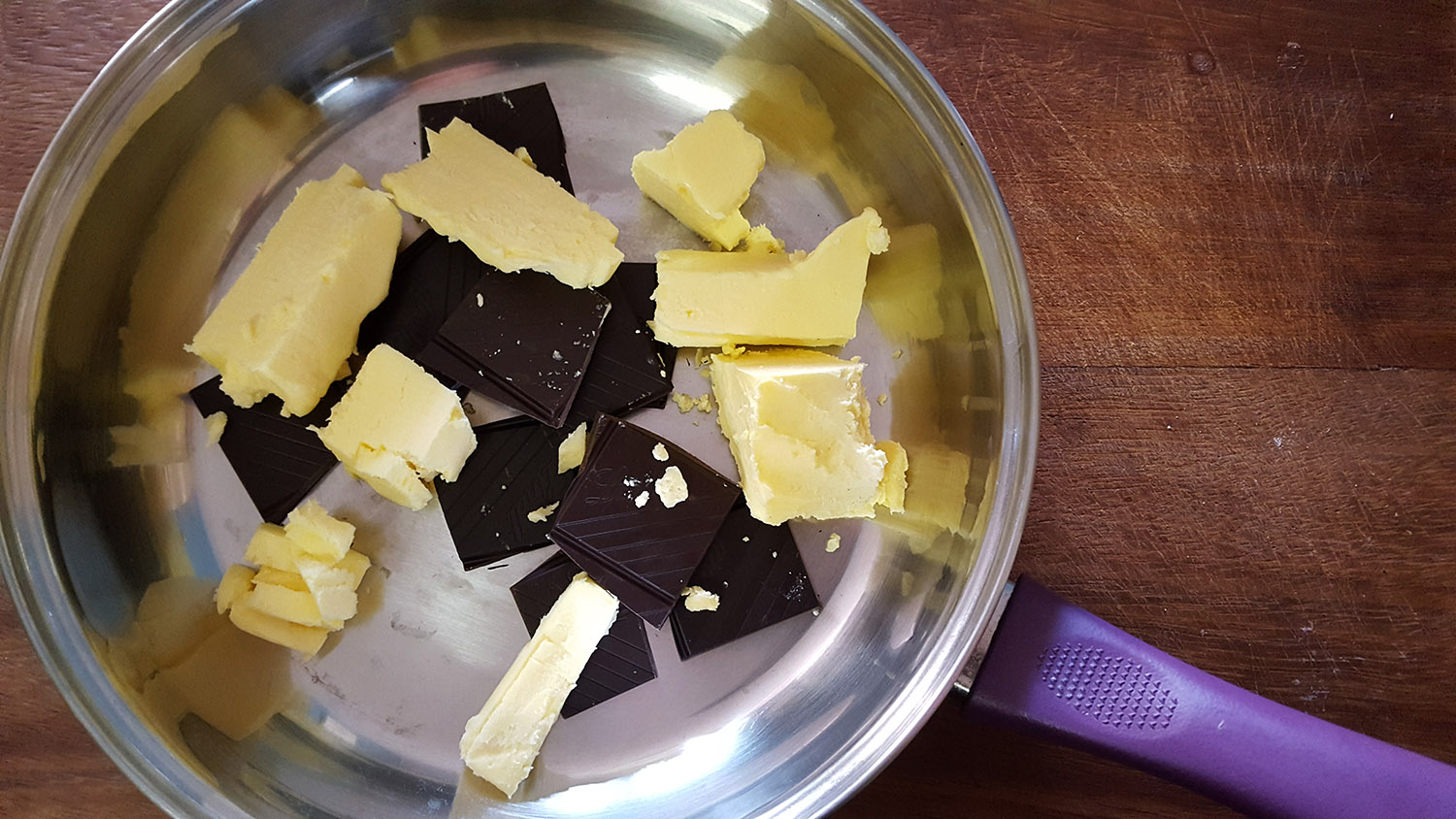 Melt the chocolate and the butter together in a pan over a low heat.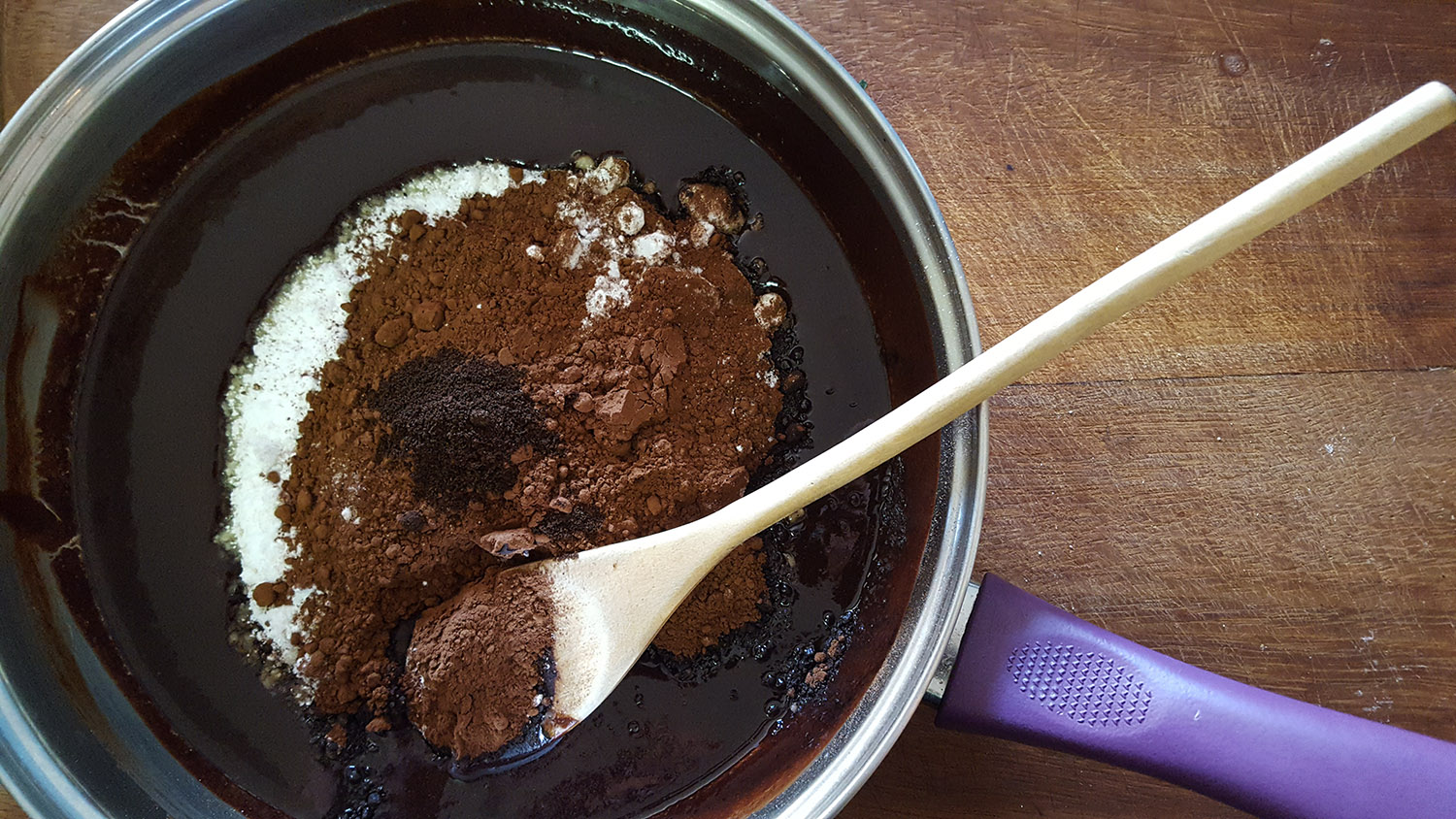 Once the chocolate mixture is melted, add the cocoa powder, erythritol and vanilla powder. Stir well until mixed.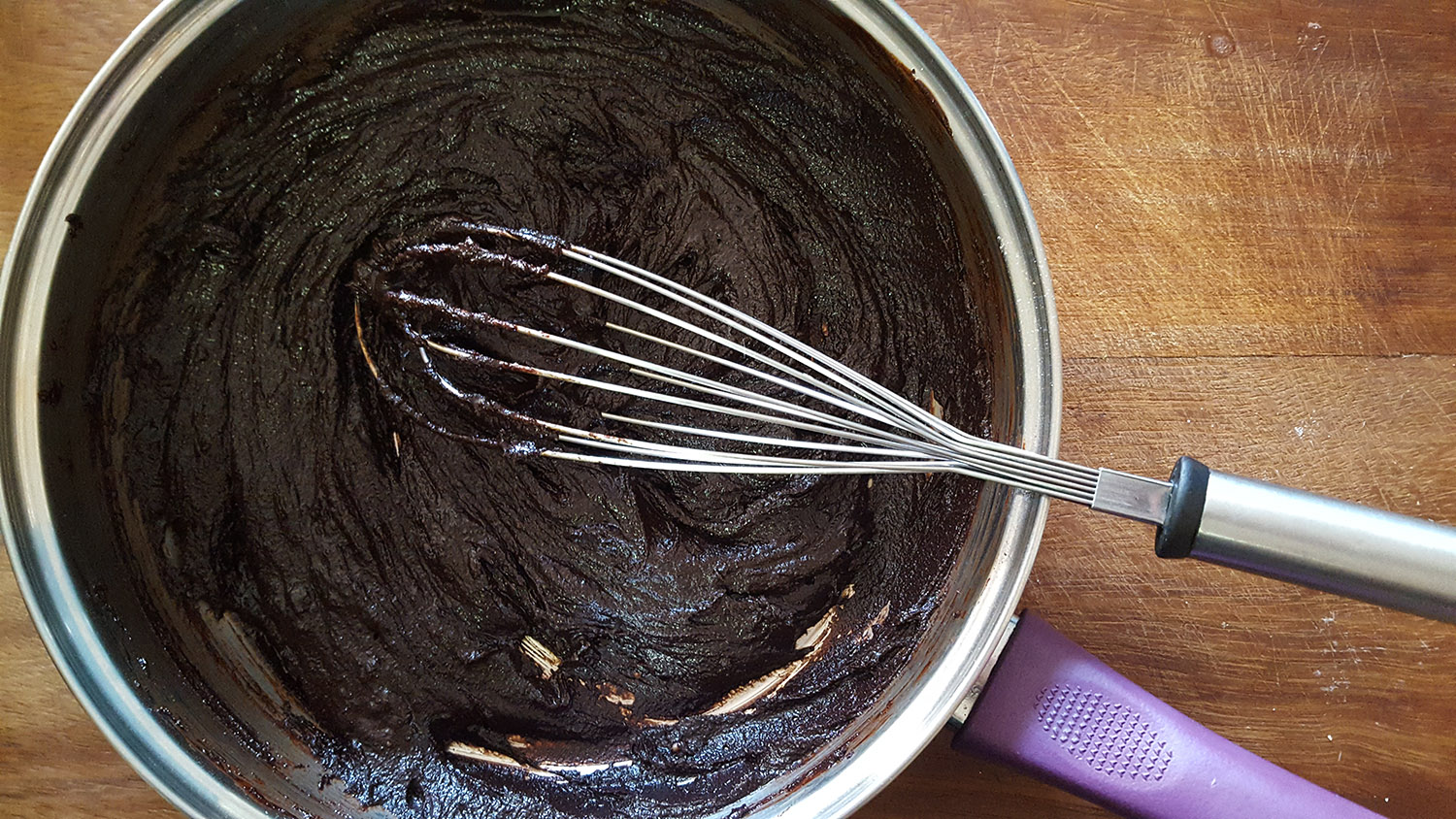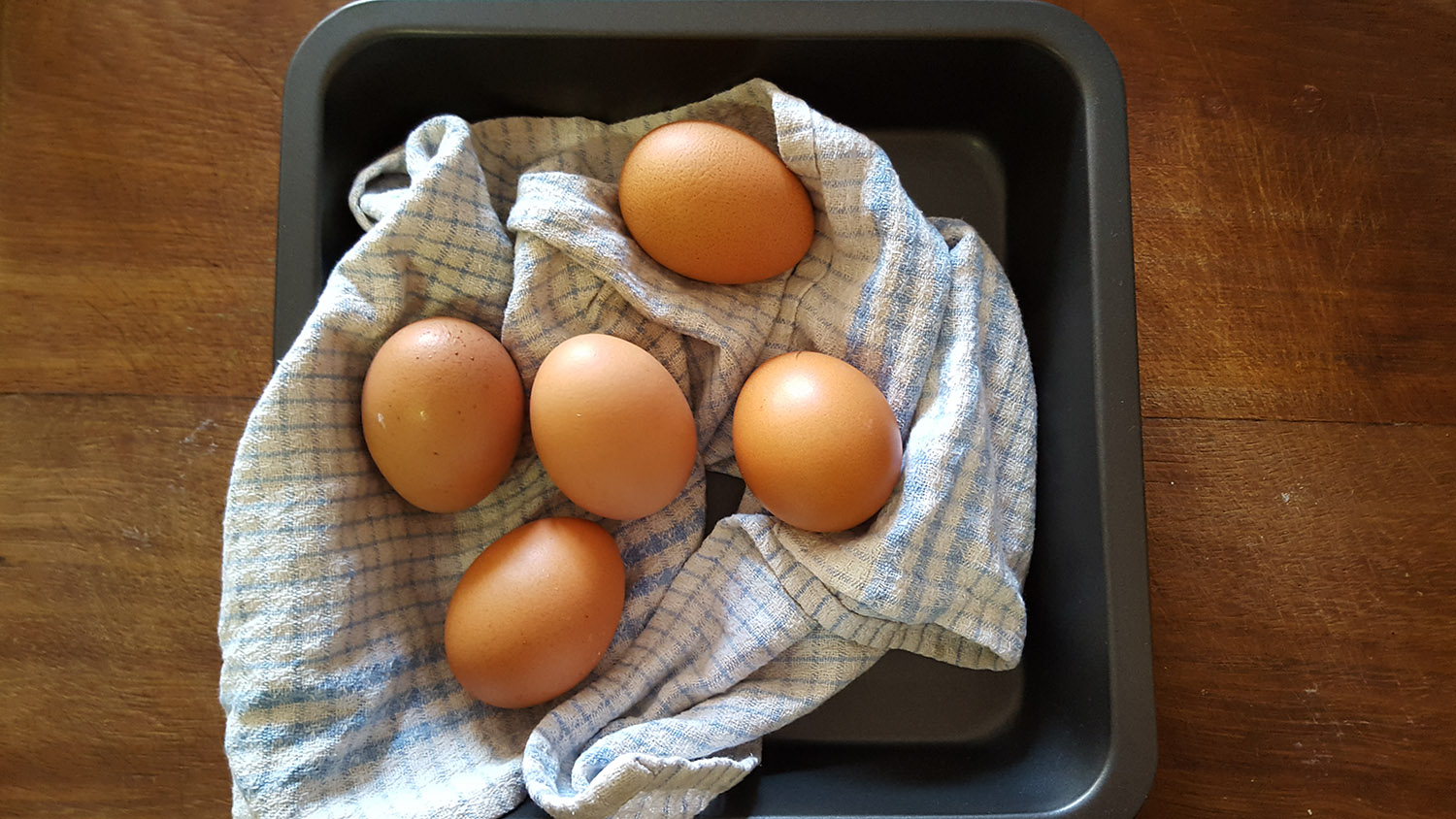 Mix the eggs into the mixture one at a time. The eggs will make the chocolate mixture very wet and lumpy at first, the first time I did it I was sure I had screwed up somewhere - just keep whisking.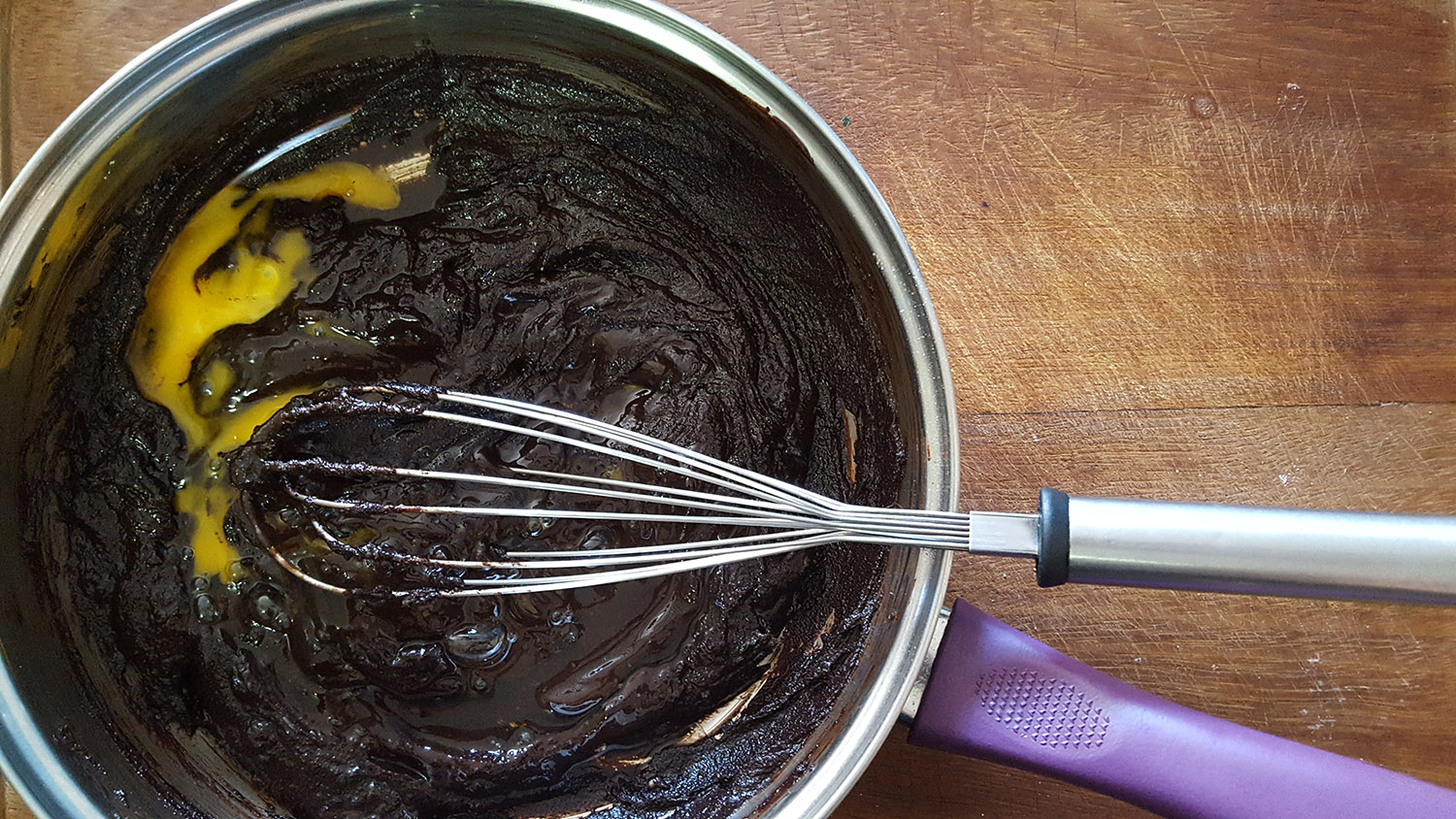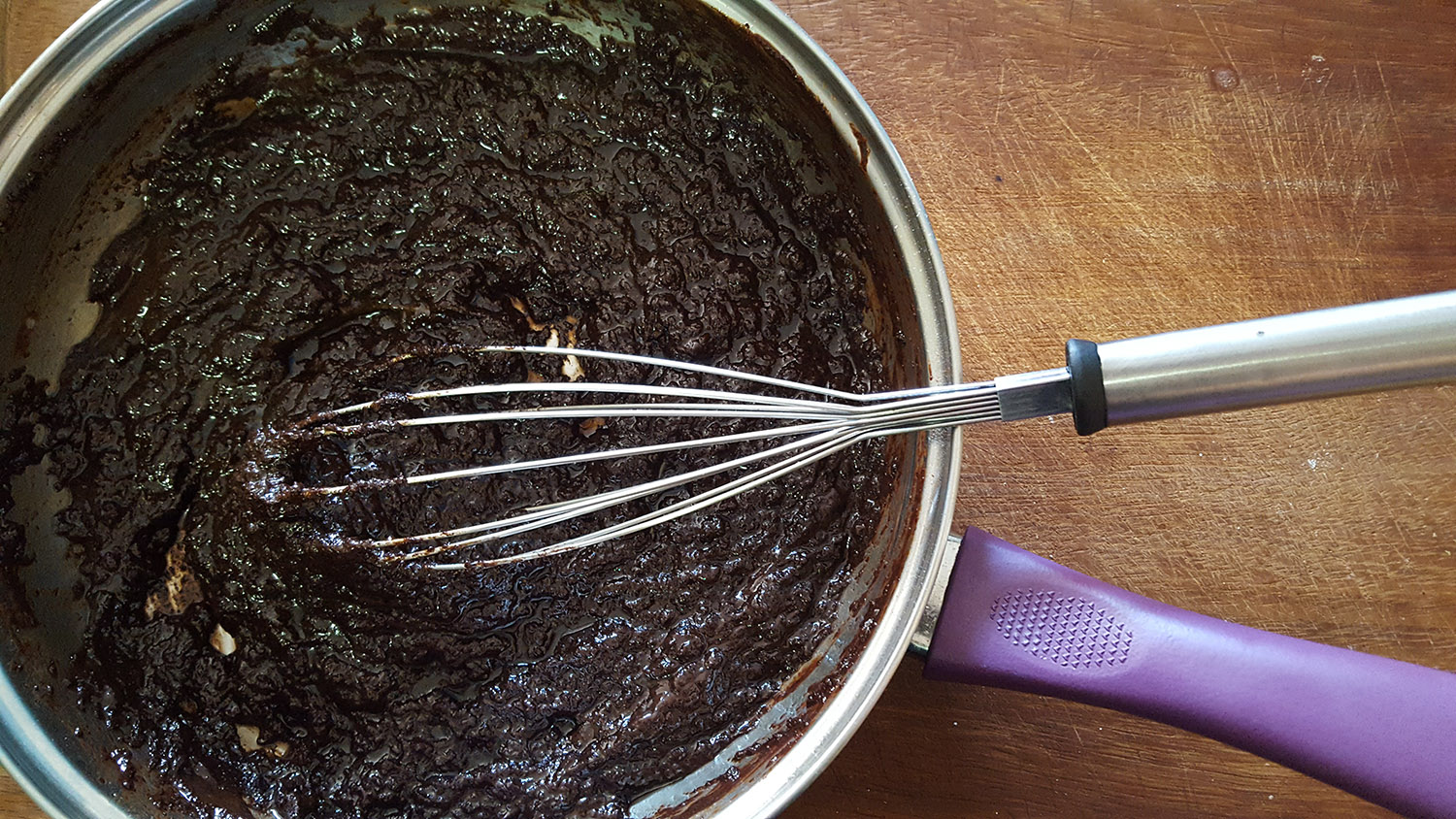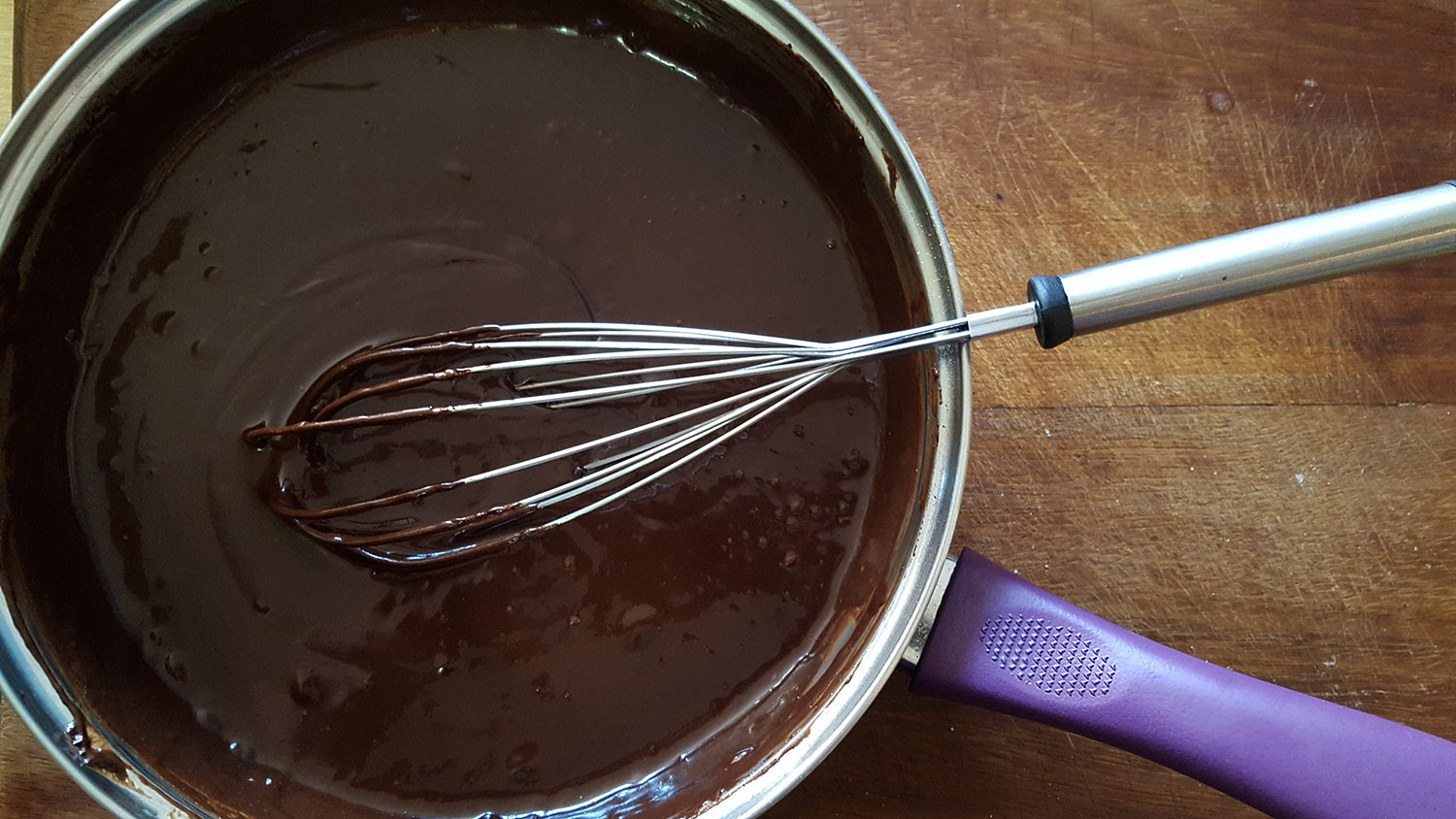 After you've added the third egg the mixture will start to become smooth again. Keep adding egg until you've added all 5. That's it - the mixture is ready to be cooked. If you are making chocolate lava cakes you need ramekins. I only used half the recipe for lava cake, and the other half for brownies but, depending on the size of your ramekins, this could make anything from 4 - 6 cakes. The ramekin size also effects the cooking time, so this recipe requires a bit of concentration. My dishes were 4.5 cm deep and 8 cm in diameter. Butter the ramekins well before adding the chocolate mixture.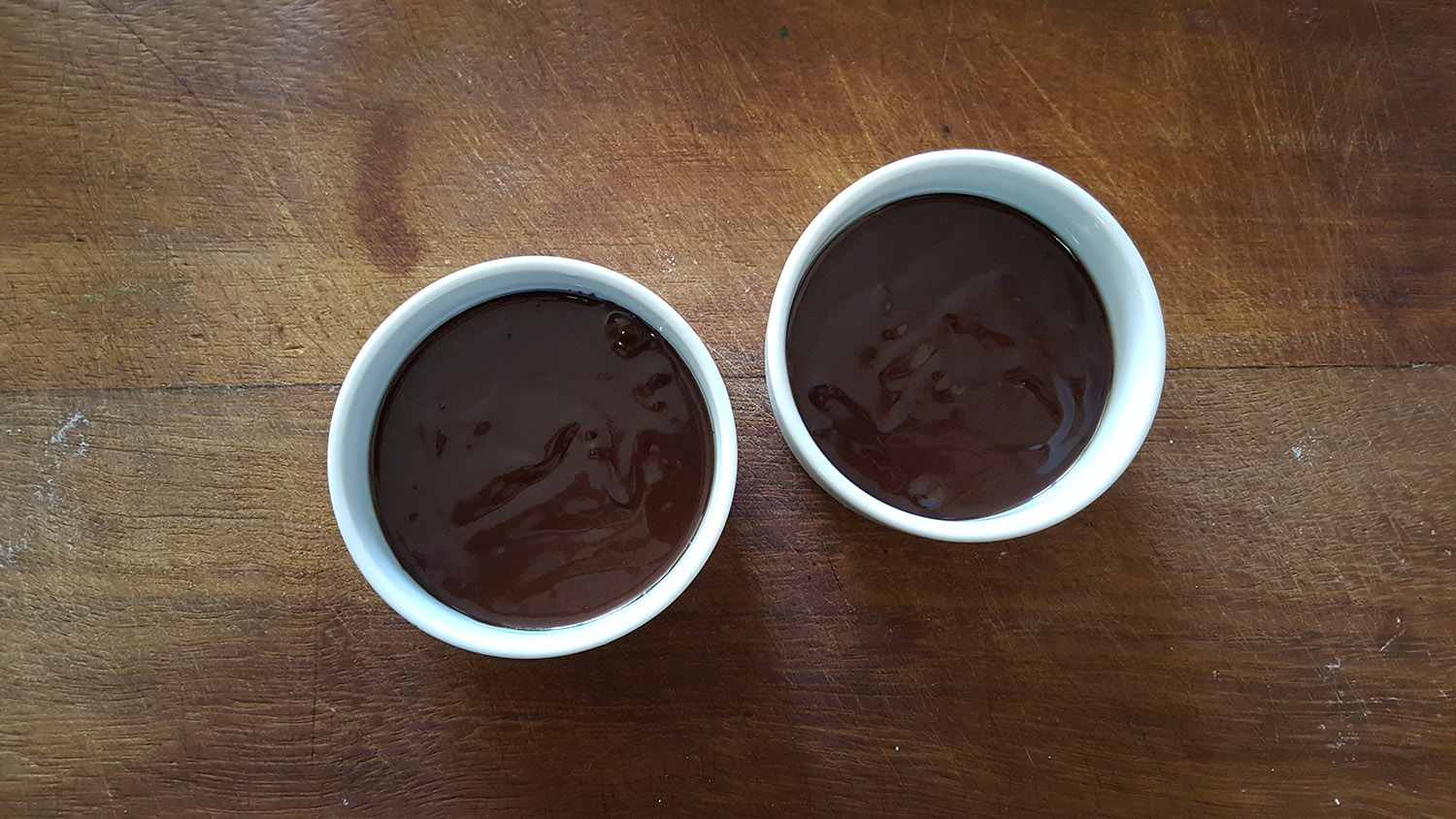 Fill the ramekins half way up, the mixture rises slightly.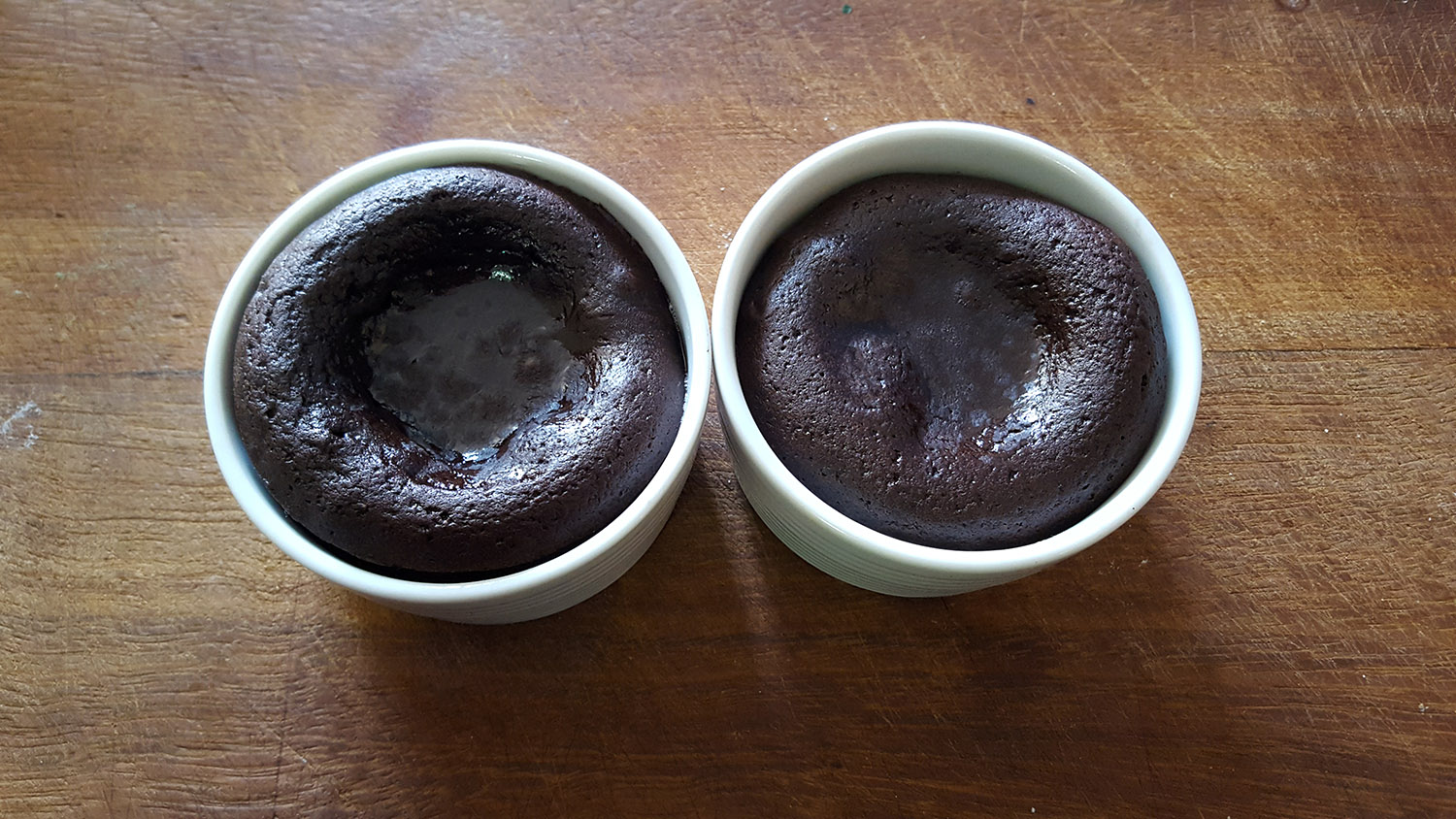 Once your oven is up to temperature, carefully place the cakes on a rack in the centre of the oven. Even heat is important. I cooked mine for 13 - 14 minutes but this is potentially different for more than two cakes at a time. The timing is easy to figure out if you keep an eye on what the cakes are doing. These aren't soufflés, so feel free to take them out of the oven to inspect if need be, they won't sink. The photo above is how the cakes should look when they are done, outside edges well cooked and raised and the centre still gooey. If your ramekins are smaller, cook it for a shorter time!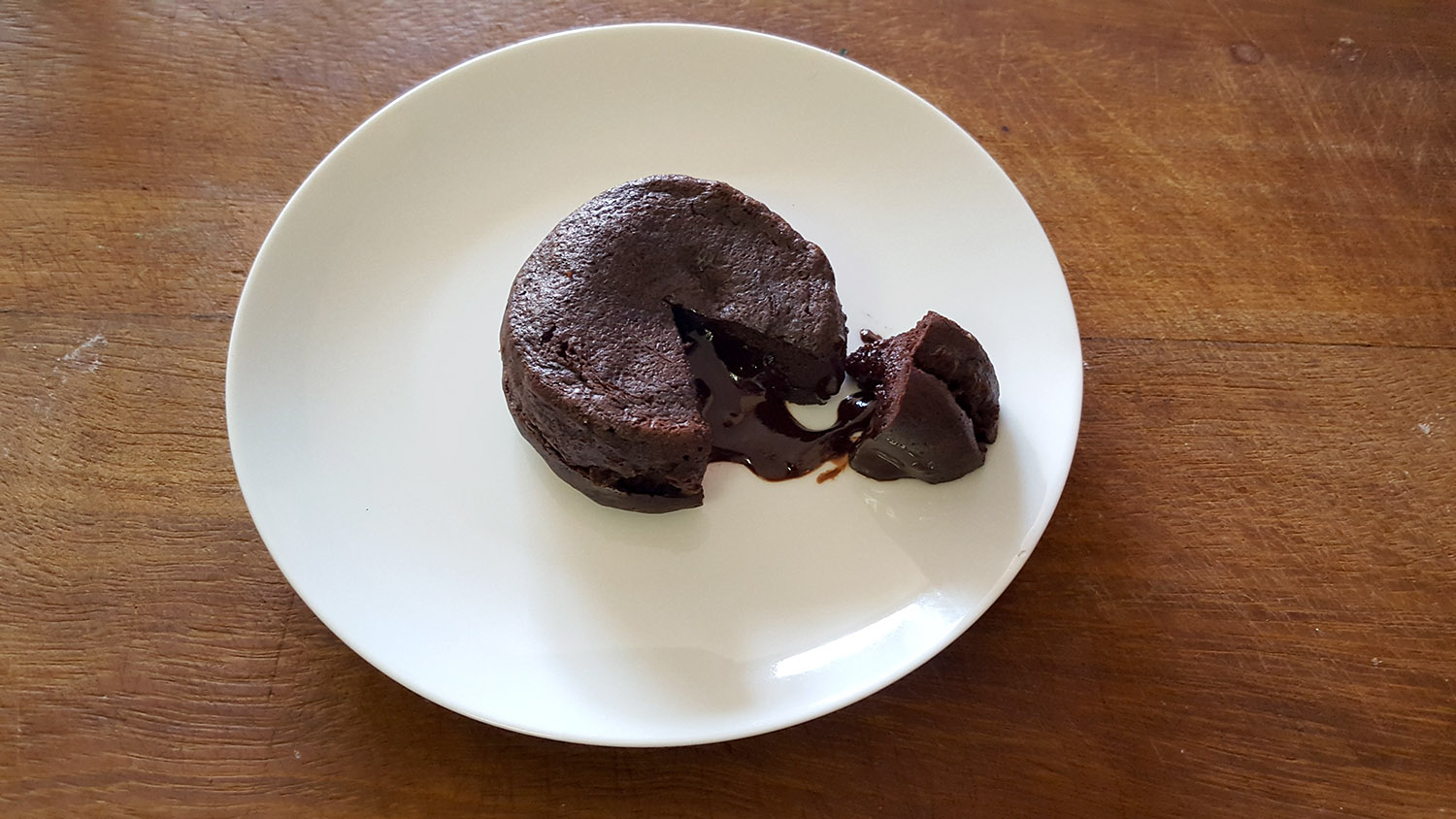 Once they are cooked, place them on a heat proof surface and put a plate on top of the ramekin. Carefully flip the plate and the ramekin over in one movement. Let the ramekin sit, upside down, for a few seconds then gently lift it up. The cake should slide out and remain on the plate. Serve immediately, either as is, or with whipped cream and strawberries. 
Flourless Brownies:
Repeat all of the above steps but instead of using the cake dishes, use a silicone or regular brownie tray. I used this recipe to make two lava cakes and about 24 brownies. Only doing brownies will require a larger brownie pan. My pan is about 20 cm x 20 cm.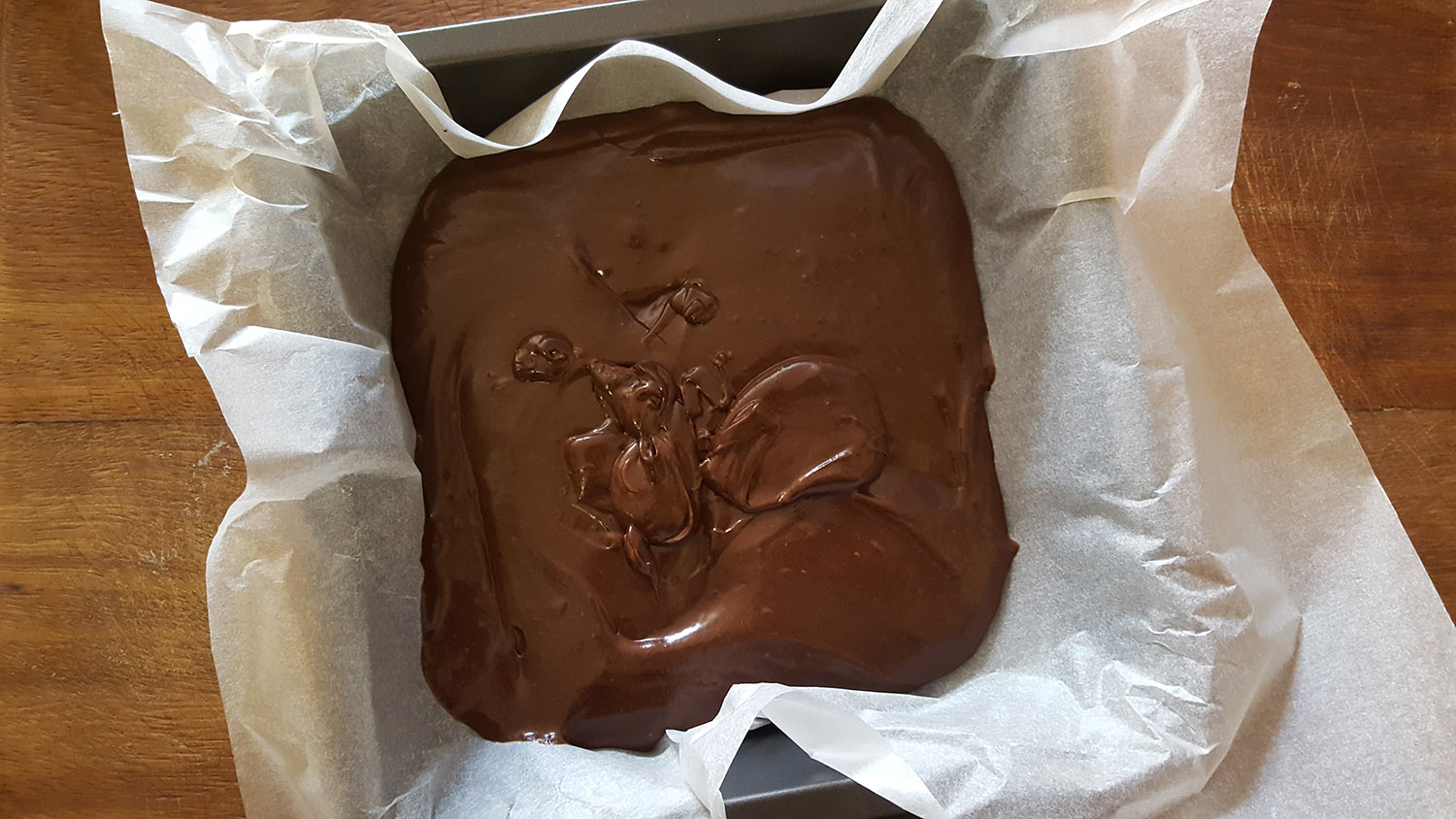 If you are using a regular brownie pan I would recommend using butter to grease it or using baking paper as the lining. Make sure it's BAKING PAPER and not wax paper or you will be sad. Pour your mixture into the pan and tap on the counter to remove the air bubbles.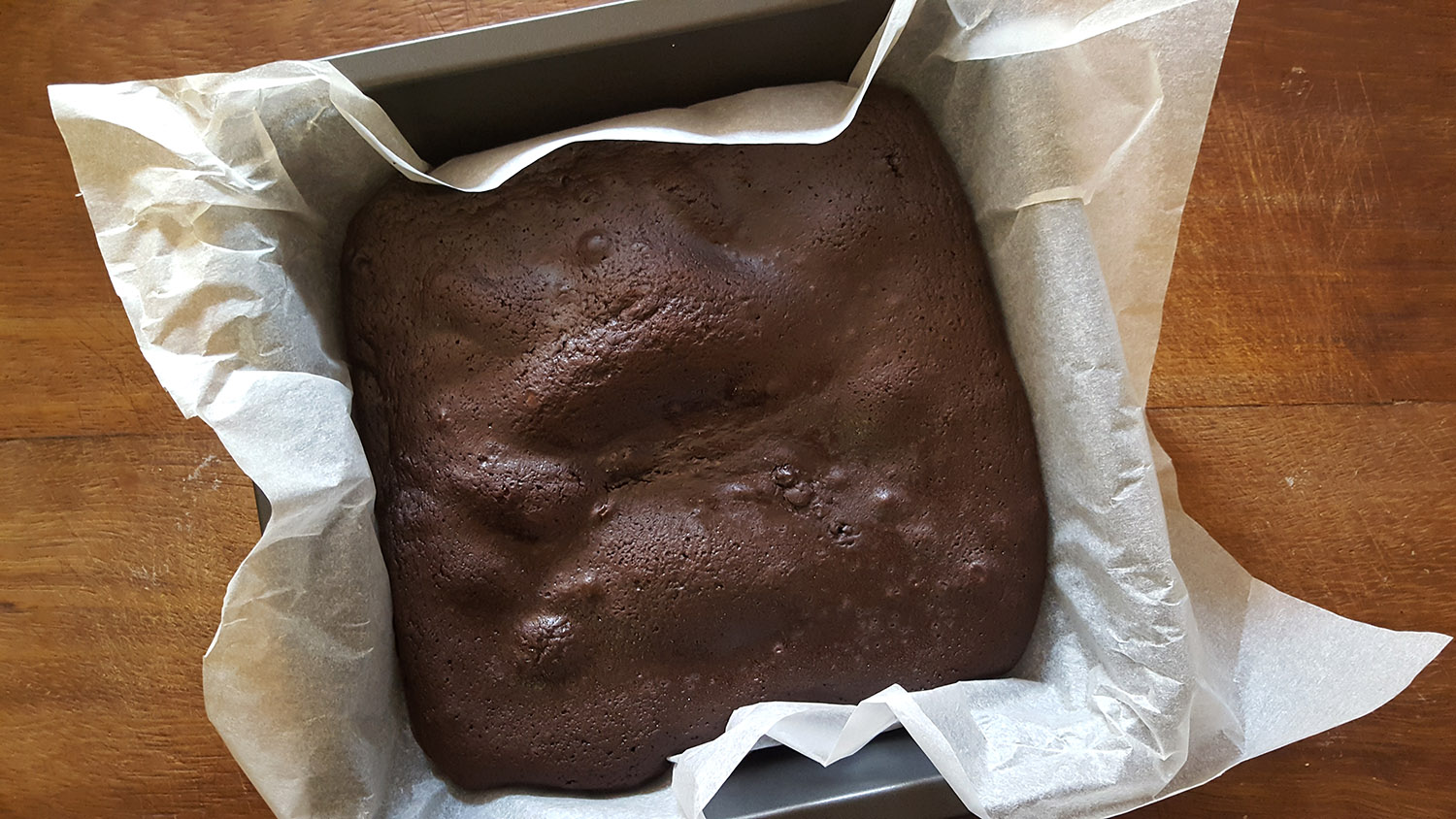 The cooking time on this batch was about 15 minutes. I made sure that the centre of the brownie was cooked enough not to turn into a giant lava cake. Do not overcook it because this mixture will set while it cools. Let your brownies rest for about an hour, or until room temperature, and then cut them into the desired size.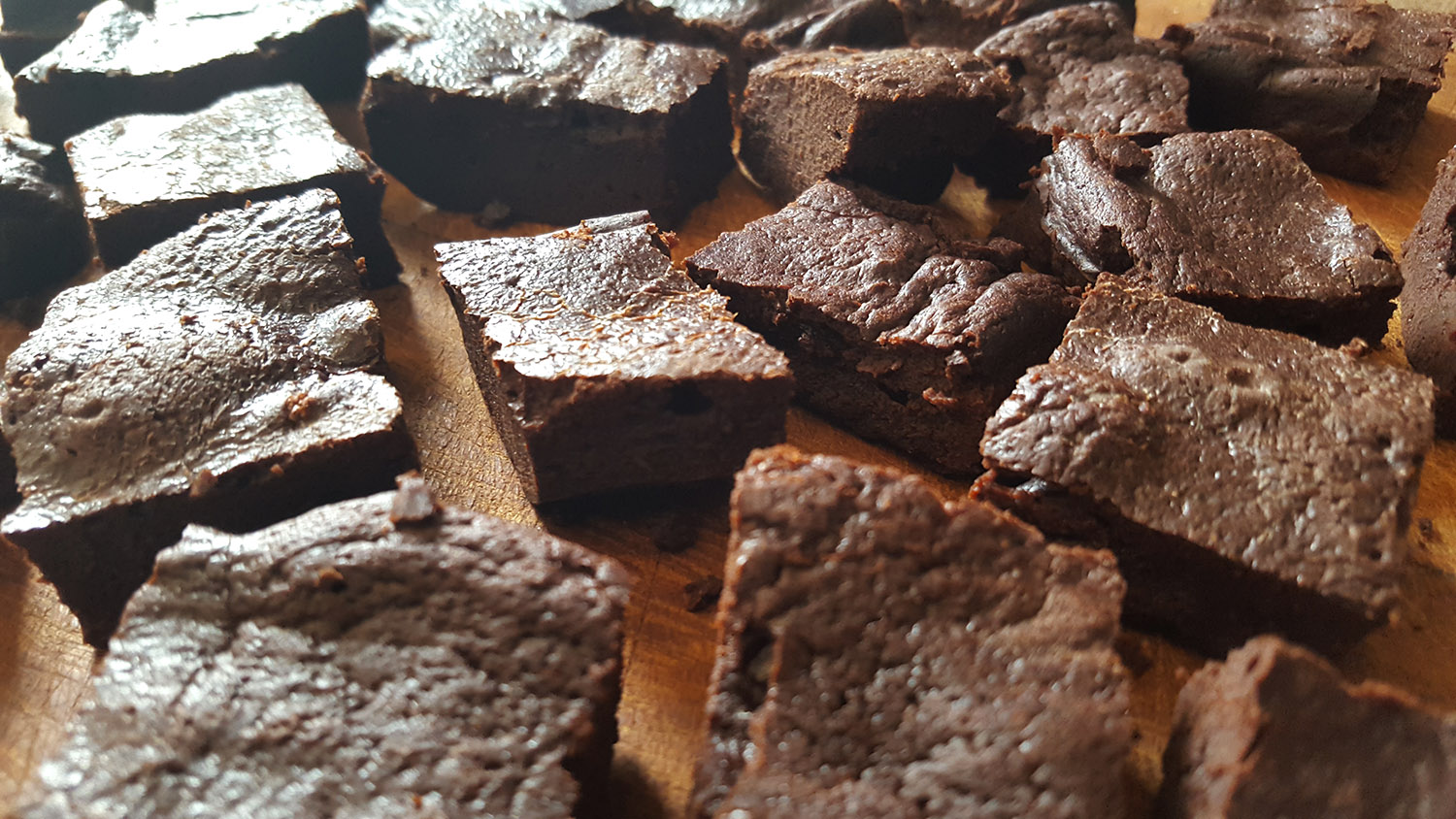 Nutritional information for entire batch (divide this by the number of cakes or brownies you made for the macros per serving):
Carbs: 19.5g
Fat: 207g
Protein: 53.3g
Calories: 2161 
Note: my cocoa powder is 4g carbs per 100g - calculate these numbers based on your own cocoa powder as all the brands differ a lot.
Tags:
Chocolate
Cocoa
Lava
Cake
Flourless
Brownies
Sweet